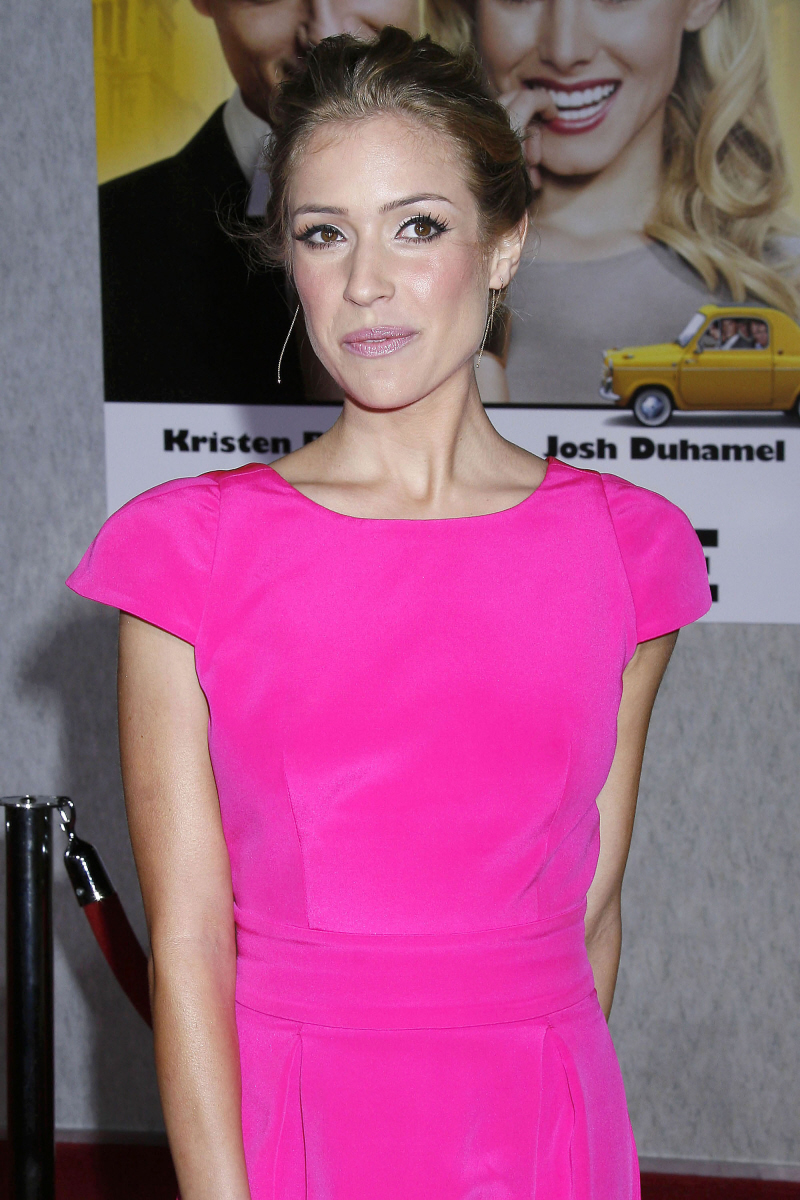 Us Weekly has launching a rather spectacular attack on reality star Kristin Cavallari. They claim that Kristin is some kind of major cokehead, and that her "issues" have become very noticeable. And that's not all! Apparently, she's also "getting scary-thin and not showering regularly." The above photo is from the When In Rome premiere at the end of January – she does seem noticeably thinner, but she still looks like she bathes. Oh, and Us Weekly also claims that Kristin's reality star friends are trying to convince her to go to rehab. Us Weekly is going hardcore:
It's reality-check time for Kristin Cavallari.

The Hills star raised eyebrows for all the wrong reasons during Super Bowl weekend in Miami: "She was wasted the entire time," a source says in the new issue of Us Weekly.

"She was going around to everyone, asking them to score her some coke." (Cavallari's lawyer refutes the allegations to Us; MTV declined to comment.)

But those close to the hard-partying Cavallari, 23, say that such antics have become more and more typical. "Her issues are becoming apparent to everyone," an insider reveals. "She's getting scary-thin and not showering regularly…She's clearly unhealthy."

Her Hills friends Brody Jenner, Audrina Patridge, Lo Bosworth and Stephanie Pratt have all urged her to check into rehab, but to no avail. "She doesn't think she has a problem," a source says.

And Cavallari isn't just a wild girl on her days off: the erratic, gaunt star has become chronically tardy to Hills tapings — when she shows up at all.

In a sad twist, her struggles may even become fodder on MTV's hit show. "Her drug problem finally became an unavoidable conversation topic on film," an insider says. "If MTV uses the footage, it will be clear to everyone."

To find more about Kristin's crisis, how she's "sleeping around," her show-stopping tantrum at a Vegas event and her run-in with Derek Jeter, pick up the new issue of Us Weekly — on newsstands today!
[From Us Weekly]
Oh, she's "sleeping around" too. Burn her! No, I get it. Just another piece woven onto the tapestry of self-destruction. Unfortunately for Us Weekly, they're going to have to defend this sh-t, because Kristin's rep denied the story in total, saying, "She has no drug problem. US Weekly is a tabloid; they are no better then the National Enquirer. Don't believe everything you read or hear." Hmm… who to believe? A tabloid or the snotty rep of a reality star?
Kristin at the 'When In Rome' premiere in LA on January 27, 2010. Also, having her nails done on Valentine's Day. Credit: WENN.