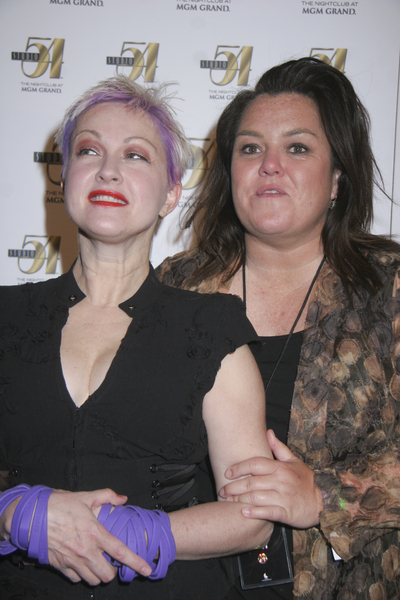 Lately it seems to be trendy to wrack up DUIs and/or visits to rehab, but some celebs just aren't having it. Rosie O'Donnell announced on her ever-so-useful blog that she's given up alcohol all on her own, in an attempt to be healthier and lose weight… but she made a comment that makes it sound like she might be an alcoholic, or at least have some issues with it.
Rosie O'Donnell says she was boozing too much and has gone on the wagon. The moon-faced comic made the confession on her blog after telling one fan she'd shed pounds by giving up beer.

That prompted another fan to ask, "So, Rosie, alcoholic or not? Just spit it out! Don't go all Star Jones on us here. What led to you stopping the beer? You'll only help someone else."

To which O'Donnell admitted: " 'Cause I was drinking too much, 'cause I didn't want to any more, 'cause it is hard to lose weight when drinking, 'cause I can never have only one."
[From Page Six]
Rosie also mentioned that laying off the sauce is "not easy," and noted, "but I feel better." I've always been a borderline teetotaler so I have no idea if it's normal to "never have only one." I could totally say that about chocolate, but then I would readily admit I'm a chocolate addict. I'm not sure if Rosie is implying that she's an alcoholic or just saying she struggles with saying no. Rosie has admitted several times in the past that she's not good at exercising self-restraint. If that's still the case, it might be a better idea to consider Alcoholics Anonymous or something of that nature – though perhaps she already is involved with something.
Picture Note by JayBird: Here's Rosie with Cyndi Lauper at the "True Colors" after party at Studio 54 on June 8th. Images thanks to PR Photos.