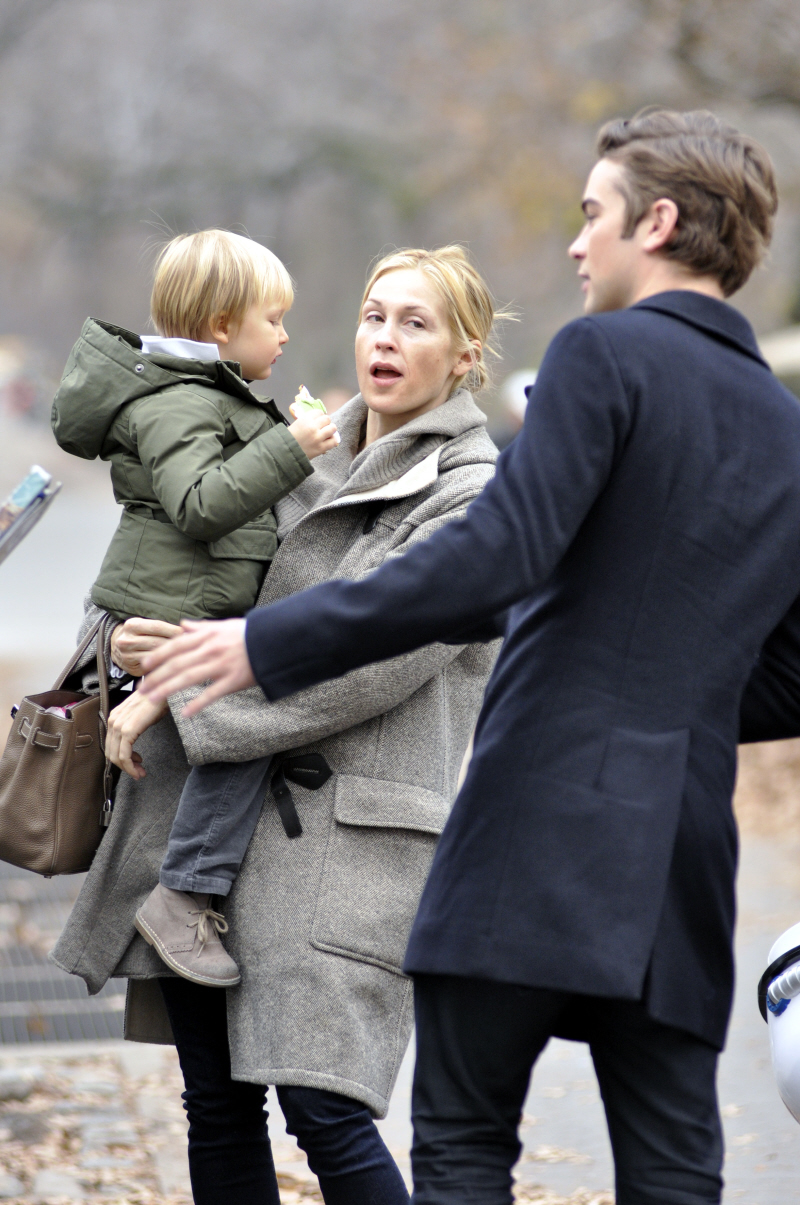 Thus far, we've pretty much avoided covering Kelly Rutherford's never-ending divorce drama, and I hope it will remain that way. But one thing is for sure – Kelly is ready to move on with her life, and Star Magazine is reporting that Kelly has her eye on none other than her Gossip Girl costar, Chace Crawford. Chace is 24 years old – Kelly is 41. So you can guess how Star started their report – as some kind of "Cougar Alert".
Kelly Rutherford is a total cougar: she had her claws all over Gossip Cirl costar Chace Crawford during QVC's Feb. 13 New York Fashion Week bash!

As Chace gave an interview, Kelly snuck up behind him and ran her hands through his hair.

"This is one of those guys," she said. "If you go out with him, you don't have to worry about dressing him, right? You want to undress him!"

As bystanders tittered, Kelly continued to hand all over her boy-toy. Chace is no stranger to older women. As Star reported, he had an affair with 14-years-older Shauna Sand years ago. Kelly, 41, has only three years on her!
[From Star Magazine, print edition, March 8, 2010]
Yeah, the Shauna Sand thing makes me think that Chace would be up for it. Of course, it also makes me think that he has a specific type, and Kelly isn't it. And why, for goodness sake, would you ever want to be with a dude after he's been with Shauna Sand? That would make me dry-heave. That being said, I do like the idea of Chace and Kelly's romance blossoming at a QVC event. That seems apt.
Oh, there are photos of the two of them flirting with each other at the event! Yeah, they both look into it. It's on, cougars!
Kelly, her son and Chace in New York on December 7, 2009. Credit: INFphoto.com.