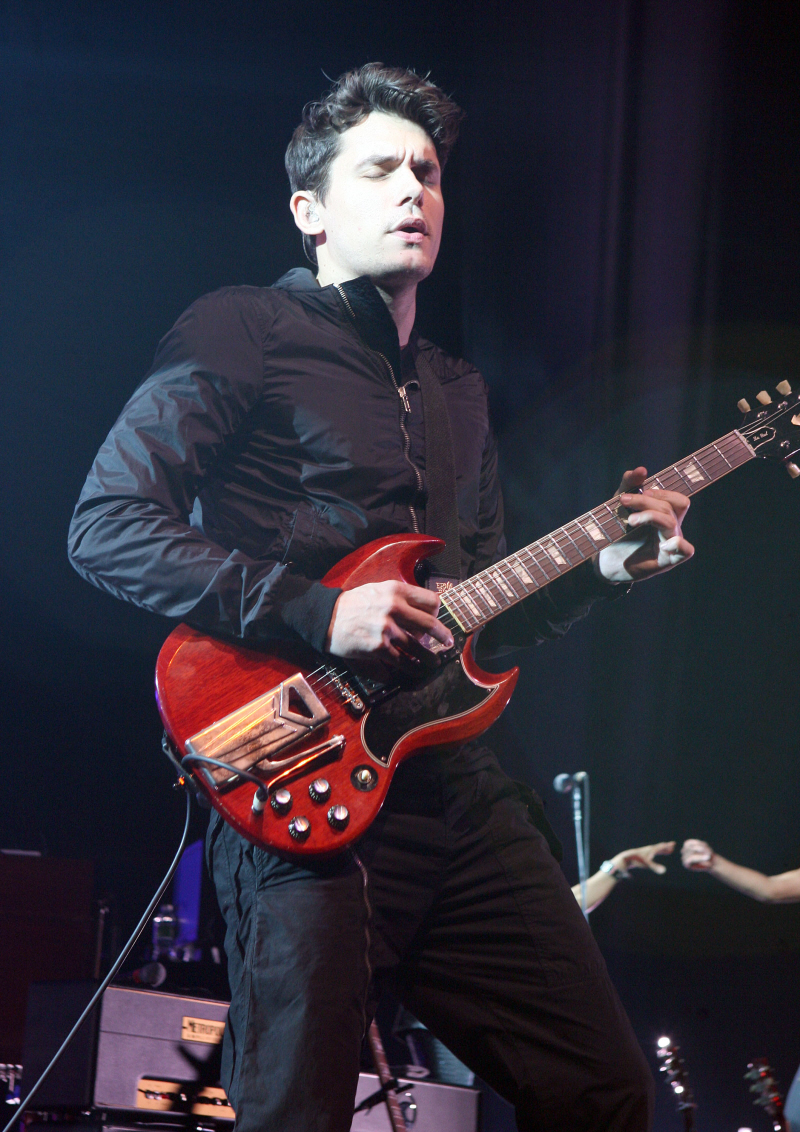 What's it been, two weeks? You know John "Summer's Eve" Mayer couldn't keep his f-cking douche mouth shut. He couldn't just keep his head down, take his lumps and disappear for several months. Of course not! He's in the douche-selling business, and sales might have taken a drop, but Mayer's still got to sell, sell, sell. So John performed in New York last night, and he just had to reference his epic, racist, homophobic, misogynistic, crude, nasty Playboy interview. But it's not like he's apologizing again – at least, I don't think so. I can't really tell from Summer's Eve's comments:
Weeks after his controversial Playboy interview (during which he used the N-word and referred to ex Jessica Simpson as sexual "crack cocaine"), John Mayer is continuing to insist he is a different person these days.

"I hate to come off like an a–hole ever, and thank you guys for believing that I am not an a–hole," the singer, 32, told the crowd at his sold-out Madison Square Garden show in NYC, according to MTV News. "Never, ever in my entire life did I ever think that it would be a good idea to be an a–hole. But you know what? There's plenty of a–holes who think the same thing, so I have to thank you."

He added, "It's a clean me now, people, clean me."

After his show, he thanked fans again – via Twitter – for braving a snow storm to see him live. "MSG crowd, will you tweet me when you get home safe? It's bad out," he wrote. "Oh and HOLY SHNIKES. You were unreal tonight."
[From Us Weekly]
What the f-ck? "There's plenty of a–holes who think the same thing, so I have to thank you." So… he's thanking his fans for supporting his "white supremacist d-ck"? Because they all have "hood passes" like him? See, this makes me think that Mayer learned the wrong lesson from this tragic event – instead of thinking something along the lines of "I was such a douche, I should apologize and never say any of those words again, and I'll never reference this terrible thing that I did again," Mayer instead has a train of thought along the lines of "People still come out to see me, therefore I'm not an a–hole, and I can continue to say douchey things whenever I want." And you know he will. The douche is in his blood. It's infected him, like going to the dark side and following the Man In Black on Lost.
John Mayer performing at Madison Square Garden on February 25, 2010. Credit, WENN.