So I just got around to looking at these photos from the Vanity Fair and Elton John parties last night, post-Oscars, and it's kind of amazing the turnout they got. I mean, they had bigger names at the party than at the Oscars. Natalie Portman (above, looking really cute), Maria Bello (who was actually nominated for an Oscar once, Miley Cyrus/Amanda Seyfried/Kristen Stewart), a very pregnant Amy Adams, classic Kat Beckinsale over-dress, and many more. Here are some of the better photos:
Holy sh-t, Salma Hayek! This is a Spanx Code Red Emergency.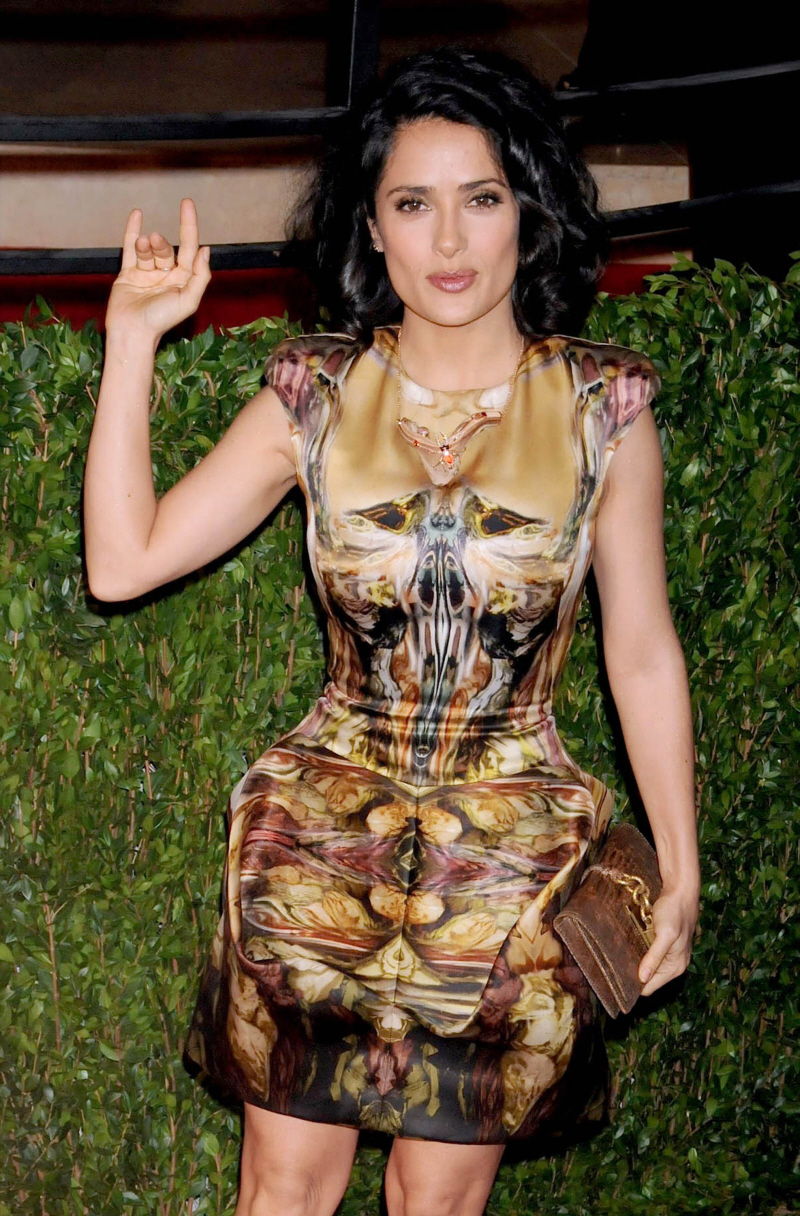 I hate myself a little for loving Kate Beckinsale's dress so much. It's gorgeous, and worthy of the Oscar red carpet. The fact that she wore it to an after-arty is slightly funny, but also sad because she looks so much better than the overwhelming majority of women who actually walked the Oscar red carpet.
Simon Baker is so f-cking delicious, they need a new word for what he is.
I think Maria Bello is cute as a button. Fug shoes though.
Amy Adams looks gorgeous! I love a redhead in a jewel tone. She's so cute!
Would you like some Hilary Swank boob? No? Too bad. Kind of too much (or too little).
Aw, isn't this cute? Kate Bosworth thinks she's relevant.
Anna Paquin and Stephen Moyer are so cute together.
Jessica Simpson went back to brown (with some red in there too). I think the dress looks matronly, she should have aimed for sexy.
Jesus, Posh. Take it down a notch.
Heidi Klum is so adorable. I love when she's done up like a modern-day Brigitte Bardot.
Cuteness overload! Joshua Jackson and Diane Kruger! I was wondering where he was.
Olivia Wilde would like to remind you that she's a princess. But she doesn't want to talk about it. I mean, she never talks about it. I mean, you shouldn't call her a princess or anything. But she is. A princess.
Mmm… the Hamm (and his girlfriend)