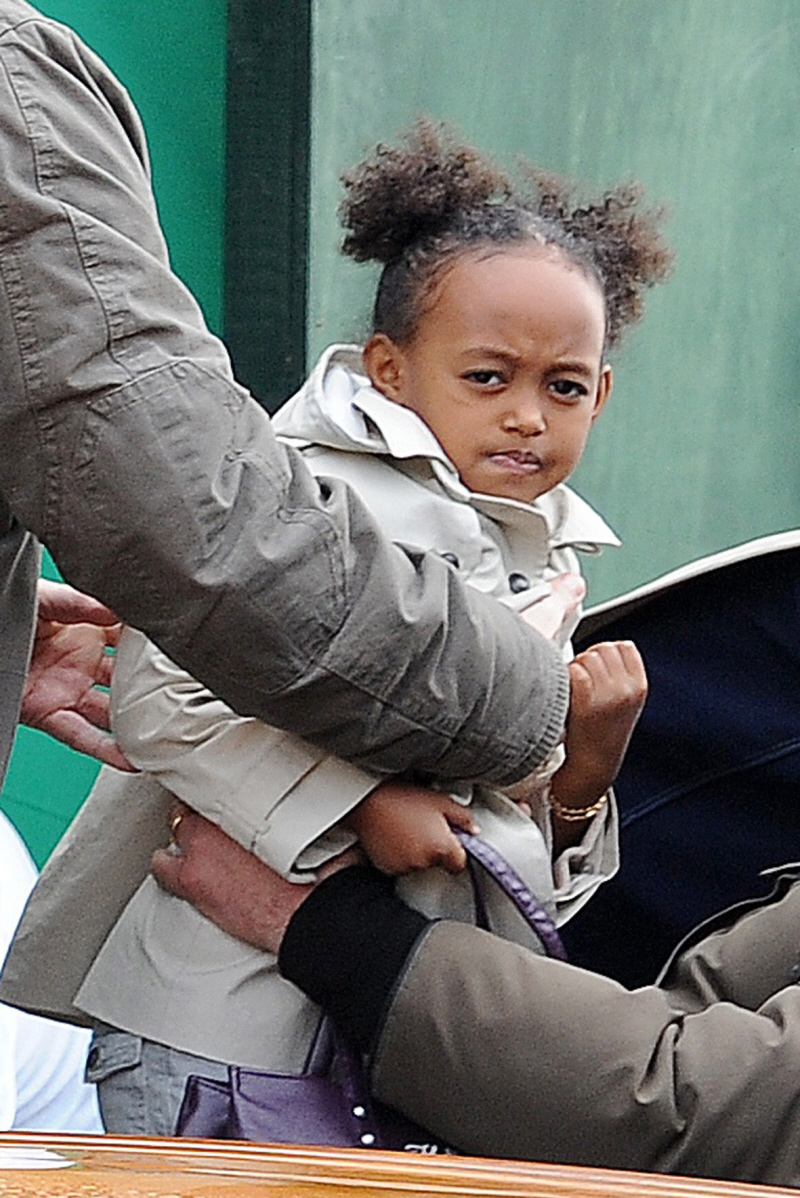 I missed some of these photos when I wrote on Sunday (correctly) that Brad and Angelina weren't going to be attending the Oscars. Instead of flying to LA for Hollywood's biggest night, the Brangelina gang (minus the gerbils and the twins) went to a birthday party. It seems like the party was thrown by Angelina's Tourist director Florian Henckel von Donnersmarck for one of his three kids. Judging solely from the photos, it does seem like the kids – especially Shiloh, who seems to have taken a special liking to van Donnersmarck, who is holding her in these photos – had a good time. Don't judge the day by Empress Zahara's fabulous little bitchface. She's throwing that "I'll shank you" look to the paparazzi. Her look says it all – "You a-holes can't even let me enjoy some birthday cake?"
Meanwhile here's Shiloh, looking adorable. I think von Donnersmarck must be tickling her. I'm wanting to start a new rumor… not about Angelina and Johnny Depp, but about Angelina and her director. He seems like he loves kids, and that's what Angelina likes!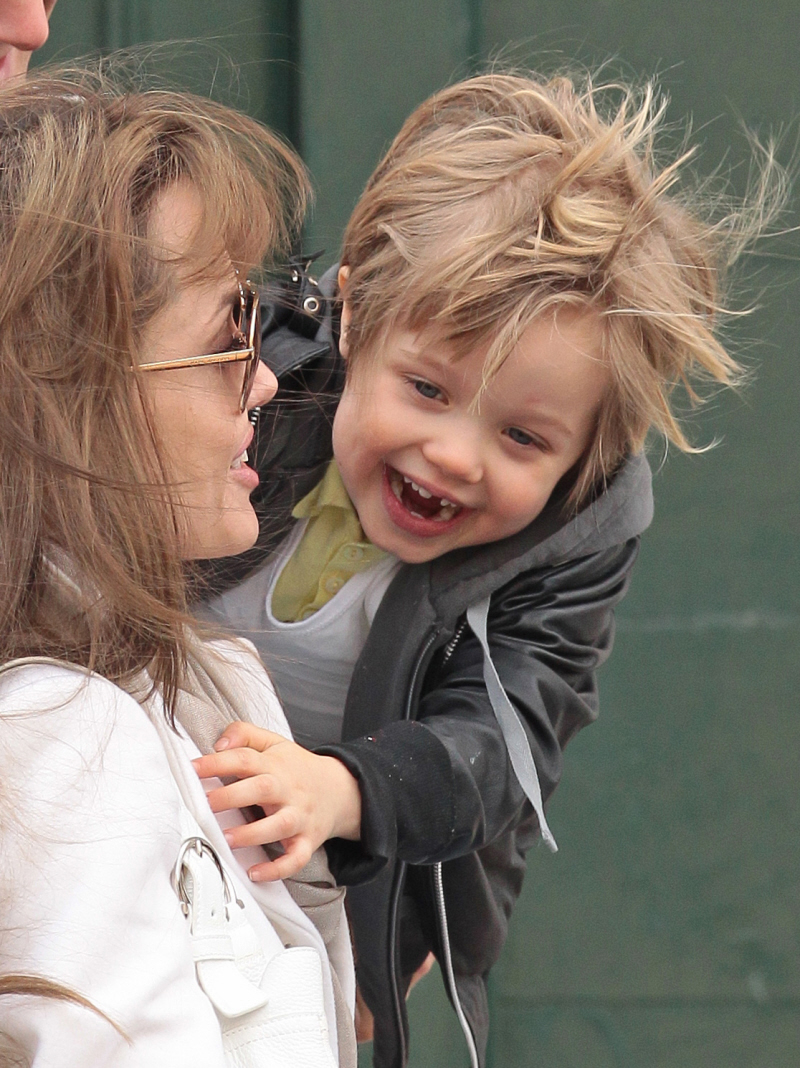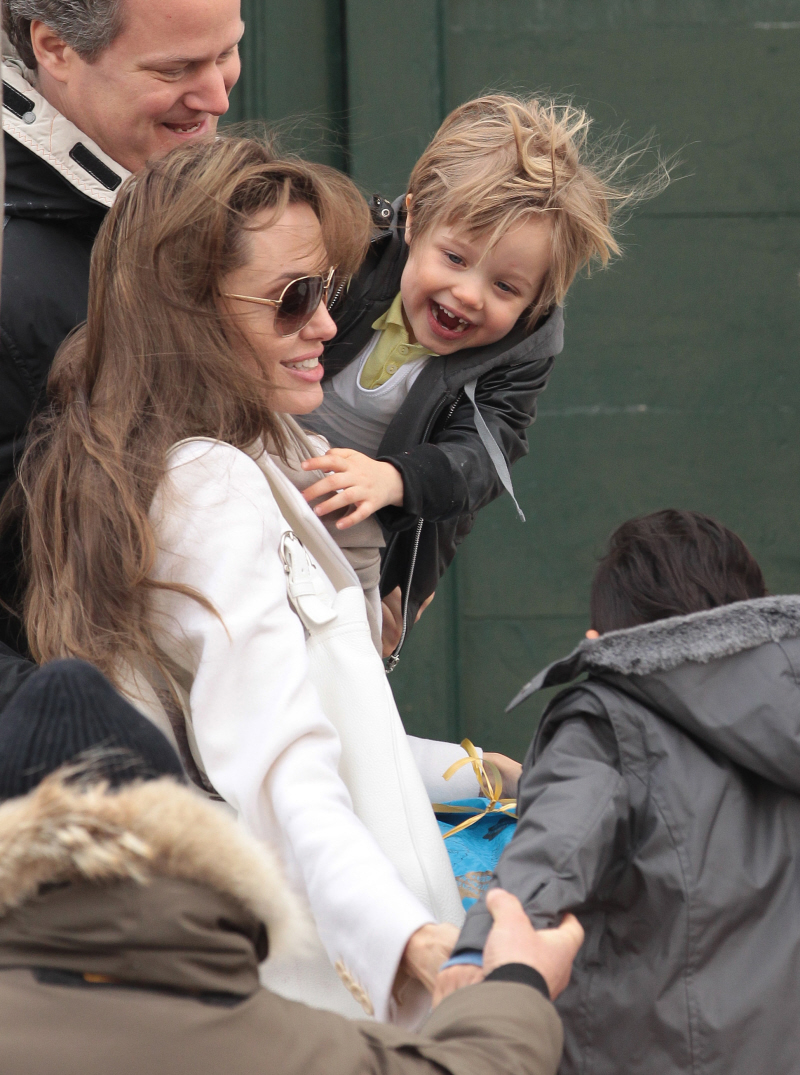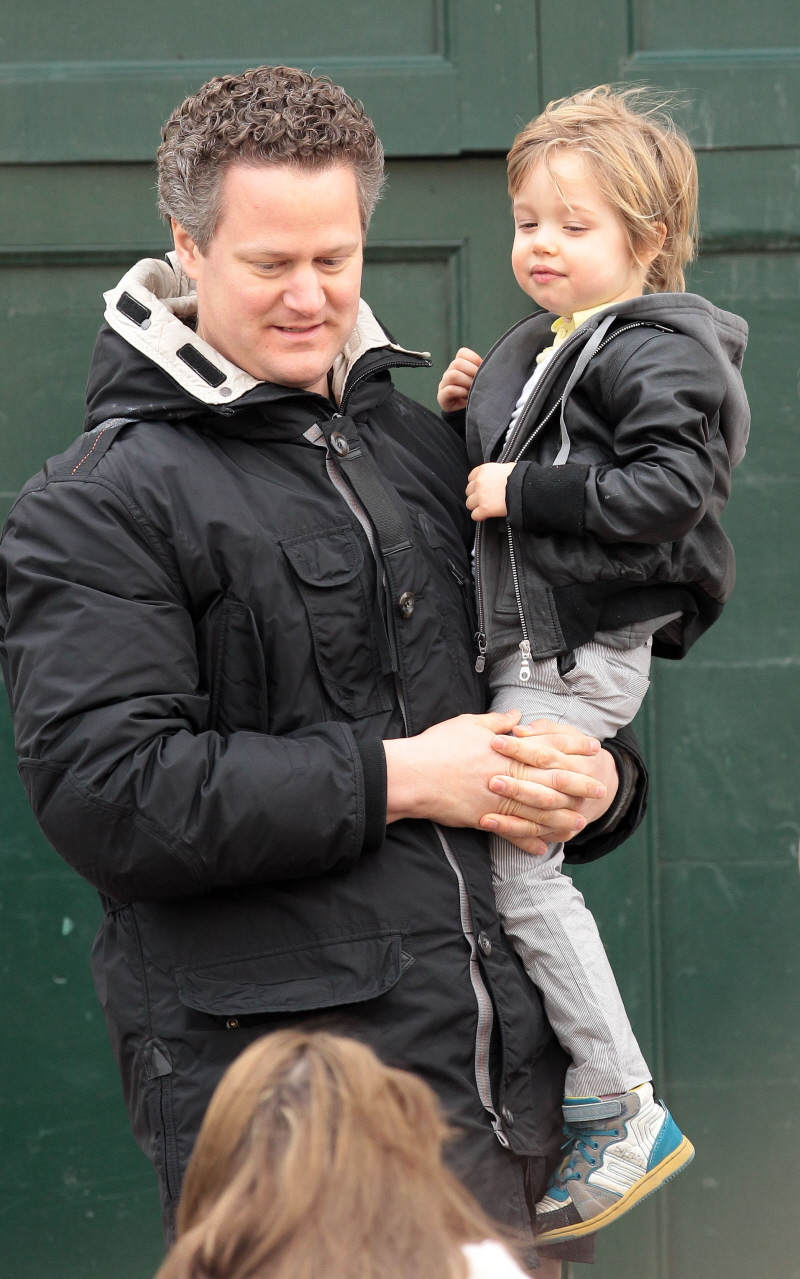 There are more photos of the Jolie-Pitt clan out and about in Venice today at The Gossip Center.
Angelina, Brad and kids (with von Donnersmarck) on March 7, 2010. Credit: INFphoto.com