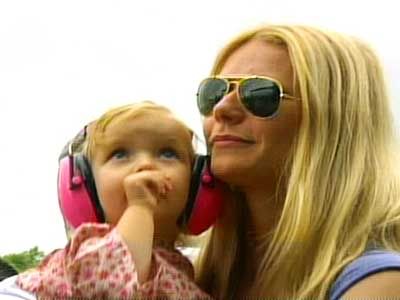 We read an unsourced rumor in the popbitch e-mail newsletter that Gwyneth Paltrow was tired of not being able to get drunk and had a C-section scheduled for this weekend. It looks like the rumor may have been true as Perez Hilton reports that Paltrow's child is now on the outside.
PerezHilton.com is very pleased to be the first media outlet to exclusively confirm that Gwyneth and her husband, Coldplay frontman Chris Martin, are proud parents of a new baby boy.
We're waiting to hear confirmation on the poor kid's name.
Update: The boy's name is Moses. That's not as bad as it could have been.