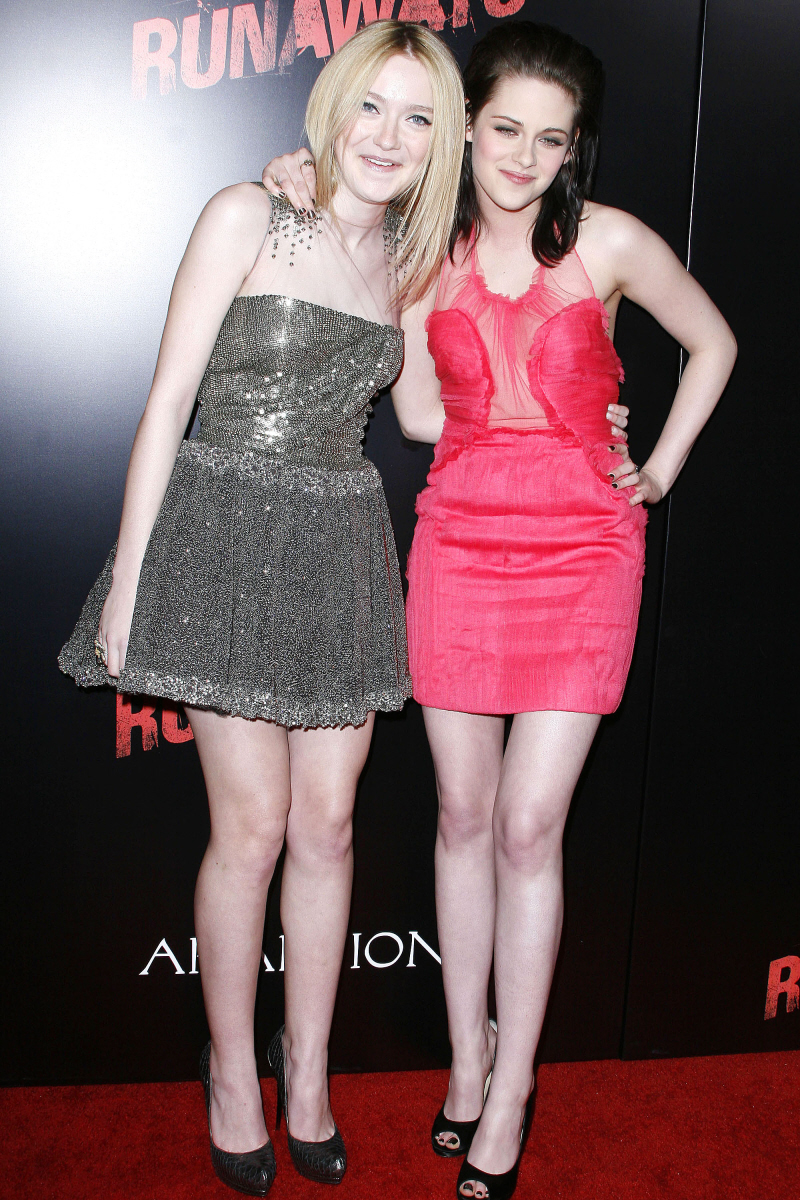 Here are some cute photos from the LA premiere of The Runaways. Several things are happening all at once, so here are the basics: Kristen Stewart is not rolling her eyes in every other frame; K-Stew is wearing pink, which is so exciting, although the color is not really her best, I do think she looks cute as a button; Joan Jett and Cherie Currie walked the red carpet too, which is exciting; and little Dakota Fanning is adorable, beautiful, and she and K-Stew seem to have a very genuine friendship, which is so cool.
K-Stew and DakFan have already been out promoting The Runaways, with Kristen taking up most of the promotional duties. I guess because she's older and she's more famous? But it seems like DakFan is the one whose getting the best reviews out of this film, so we'll see. Anyway, while doing press, Kristen was talking about her friendship with DakFan, saying: "Working this closely with someone, you can't help but really become bonded with them and it really helps when you actually like them and can become really good friends… I haven't really done a lot of movies with people close to my own age to have a good friend like that. So I was excited, and I couldn't have asked for a better person to do it with."
Now, The Runaways will feature some girl-on-girl action between DakFan and K-Stew. Kristen told the press yesterday, regarding their on-screen kiss: "It was cool. I didn't mind it. The way that it happens in the script is so just a sort of moment in time and fun and natural and sort of impulsive." To which Dakota chimed in: "It was just another thing." Kristen also told Access Hollywood that because of Dakota's age (she was 15 when she filmed the movie), Kristen said she "wasn't allowed to grope her… I'm actually not kidding, there are major restrictions that I don't remember [from] when I was younger." Kristen goes on to explain the kiss as "just something that happened in their lives. I don't want to give anything way. It's a really passionate, hardcore scene… No, it's just a kiss. It's not really a big deal."
Sidenote: I just realized who Kristen reminds me of in these photos – she looks like Katy Perry, doesn't she? Ugh.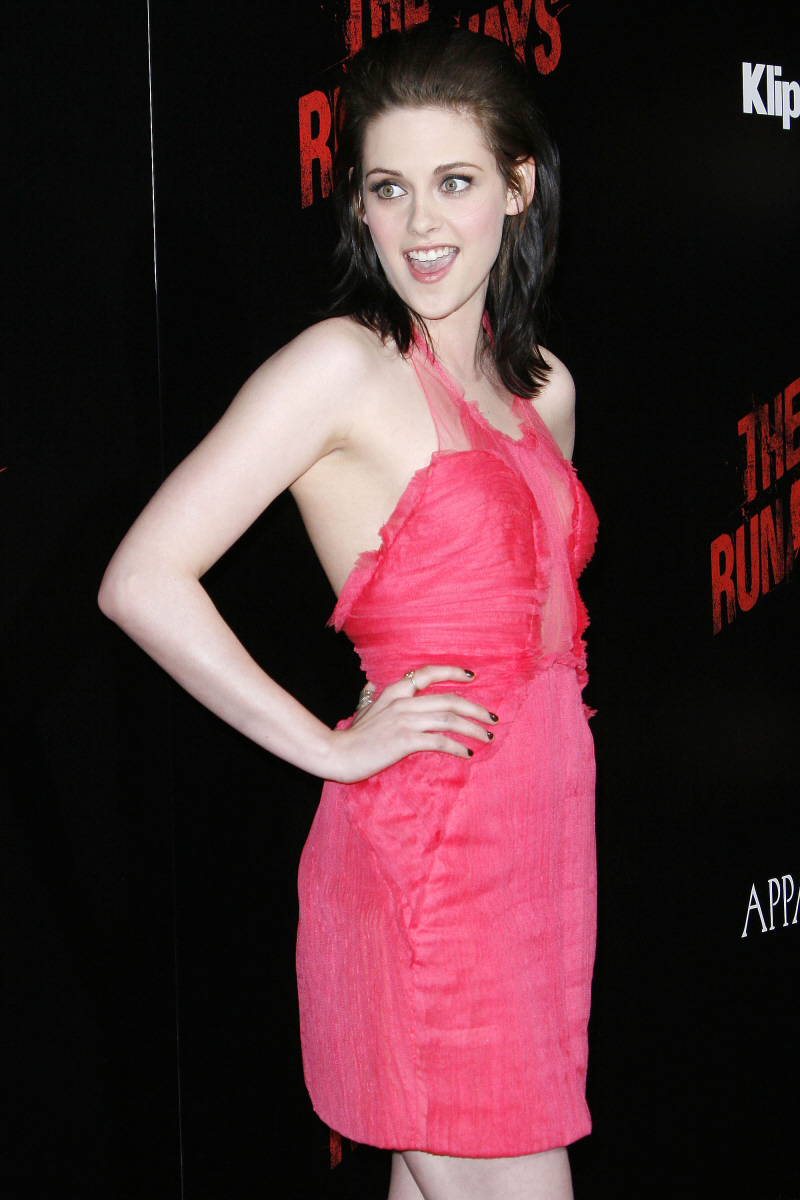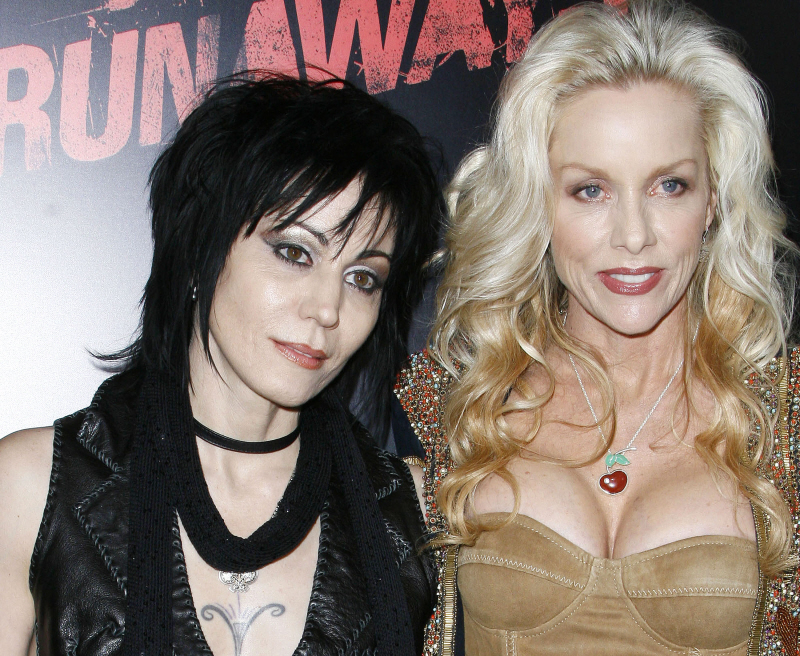 Kristen, Dakota, Cherie Currie and Joan Jett in LA on March 11, 2010. Credit: WENN.