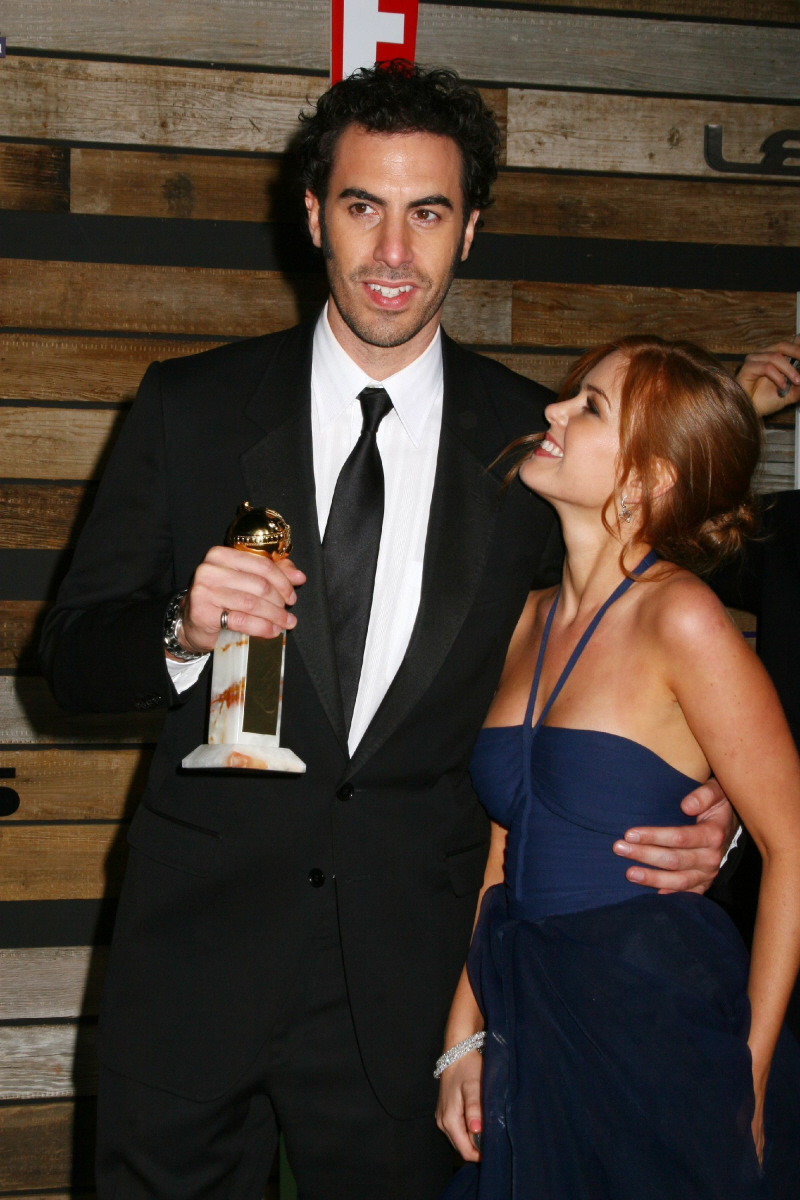 It finally happened! Sacha Baron Cohen and Isla Fisher were finally married in Paris over the weekend after a six-year engagement! Let me repeat: six-year engagement! And they were together for 2 years before that. That's a total of eight years together! I didn't think he was ever going to marry her. He made her convert to Judaism (or his mother made her convert, and Sacha's such a mama's boy that he does what mommy tells him), they had a daughter together (Olive, who is 2 years old), and he was still keeping Isla waiting. Apparently, their wedding ceremony was very low-key, and very few people were invited, but they notified their friends via e-mail. What the hell?
Borat punkster Sacha Baron Cohen and his fiancé Isla Fisher have married in an intimate Paris ceremony.

British comedian Sacha, 38, wed the Australian actress in a small Jewish ceremony last Monday, according to Aussie magazine Woman's Day.

Isla, 34, confirmed the good news in an email to friends: "We did it — we're married! It was the absolute best day of my life and in so many beautiful moments I missed you all so much. I thought of you as everything was happening, but Sacha and I wanted no fuss — just us!"

Sacha and Isla, who have a two-year-old daughter, Olive, have been engaged for six years. They met at a party in Sydney in 2002.
[From OK! Magazine]
Well, congratulations to Sacha and Isla. More to Isla, because she finally at long last got that sh-t nailed down, and this is obviously a man who needs a woman with a lot of patience. Well, he got her! Am I being too harsh? Obviously, they love each other and support each other, and I think they probably had other priorities, especially after Isla gave birth to Olive. And yet… Isla comes across as a girl who likes "tradition" and I've always suspected she wanted to be married before she gave birth. It doesn't really matter to me, I'm saying it mattered to her. But obviously, other things mattered a lot more to Sacha (and his mom). Well, she converted and now everything's settled. Mazel Tov!
Sacha and Isla at various events in 2007. Credit: WENN.