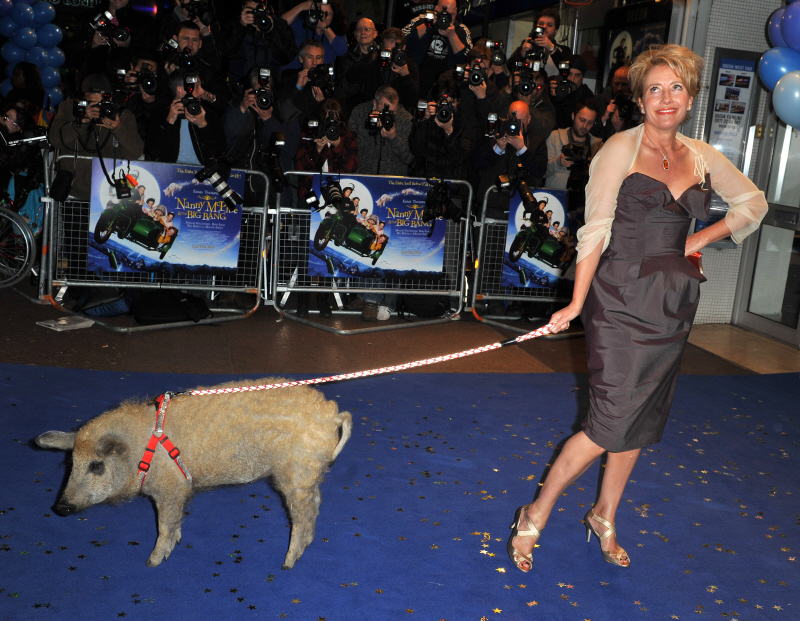 On those rare occasions when I find something to write about for my beloved Emma Thompson, I always want to begin the post with "I love you I love you I love you Emma Thompson marry me." Because I would marry her. In a heartbeat. I think we would have a wonderful life together. She and I and her daughter Gaia and this lovely little pig. The pig was Emma's "date" for the London premiere of Nanny McPhee and The Big Bang. God, I love her. Look how she's posing with the pig. My guess is that the dress is Vivienne Westwood. I don't know who dressed the fabulous sow.
Not only is Emma the star of Nanny McPhee, she wrote the screenplay and she's an executive producer. So who do you think came to her and asked, "Um, how about the pig as your date?" And instead of pulling rank, Emma was like, "A pig? Fabulous." Of course, she might have been drunk, too. Because she looks kind of drunk in these photos. Not that that's a bad thing! I would love to be drunk with her. I would imagine it would involve a lot dramatic readings while wearing scarves and a lampshade.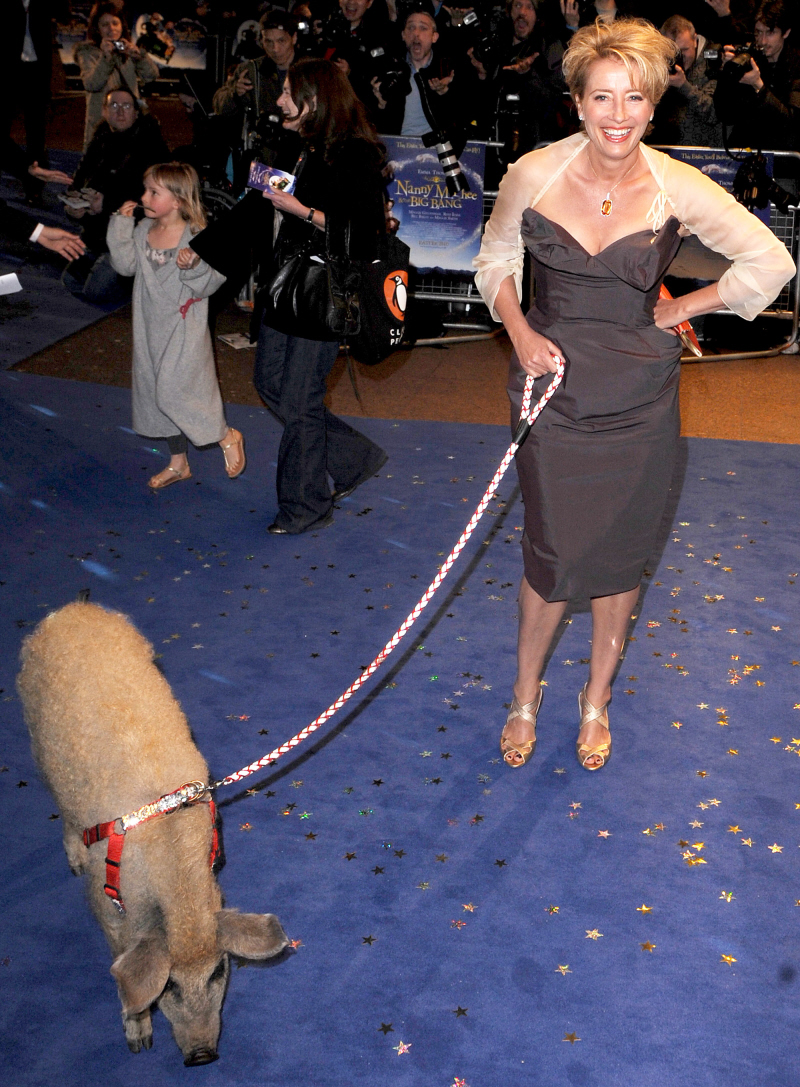 Oh, here's Emma with husband Greg Wise (swoon!) and daughter Gaia. Gaia is a pretty little thing.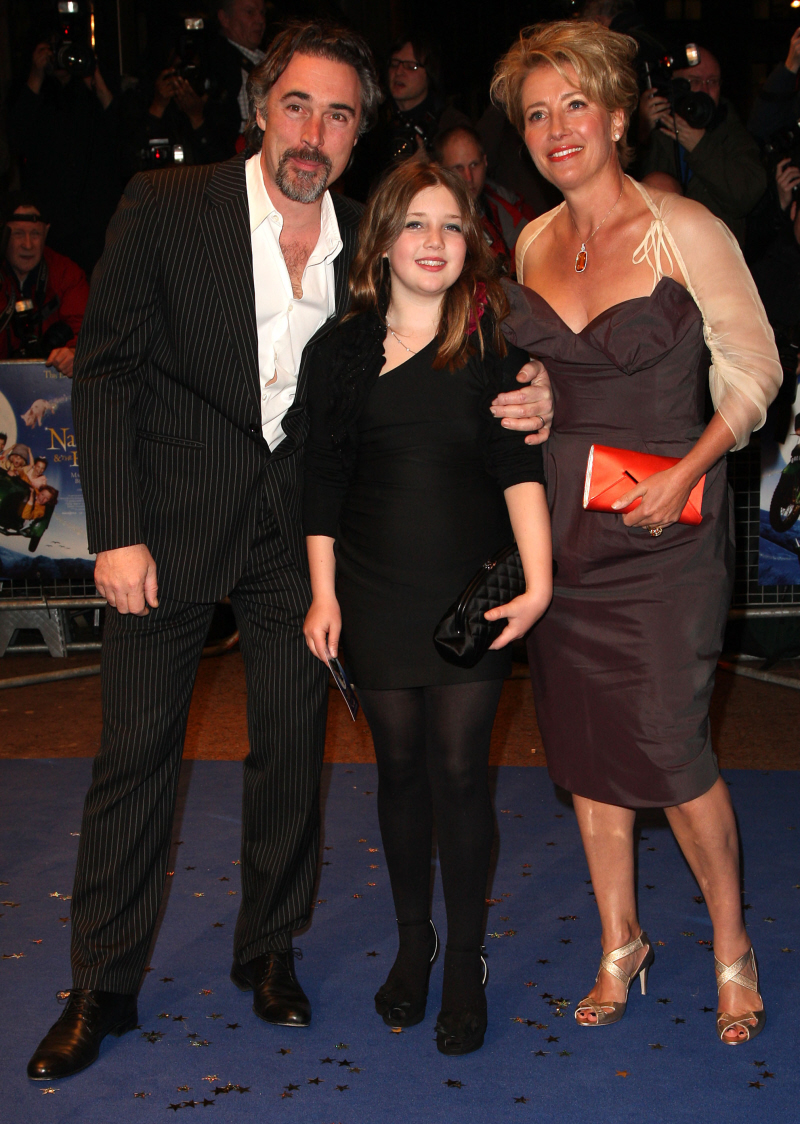 Maggie Gyllenhaal is also in Nanny McPhee, and she was at the premiere. Ralph Fiennes is also in it! Random, right? But Ralph didn't come to the premiere unfortunately.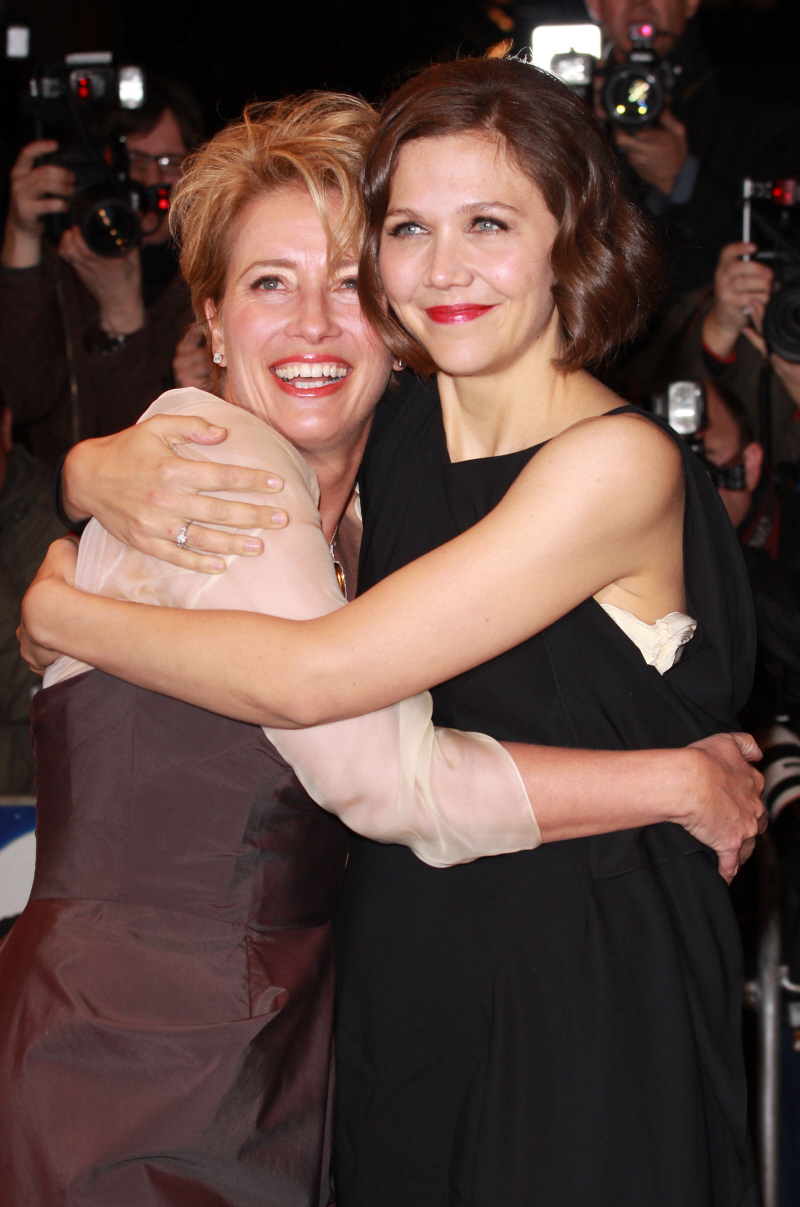 Rhys Ifans is also in the film. By the way, when did Rhys Ifans become such a panty-dropper? Is it just the beard? If it's just the beard, then I hope this man never shaves again. This is a really, really hot look for him, and I've never felt anything for him before now.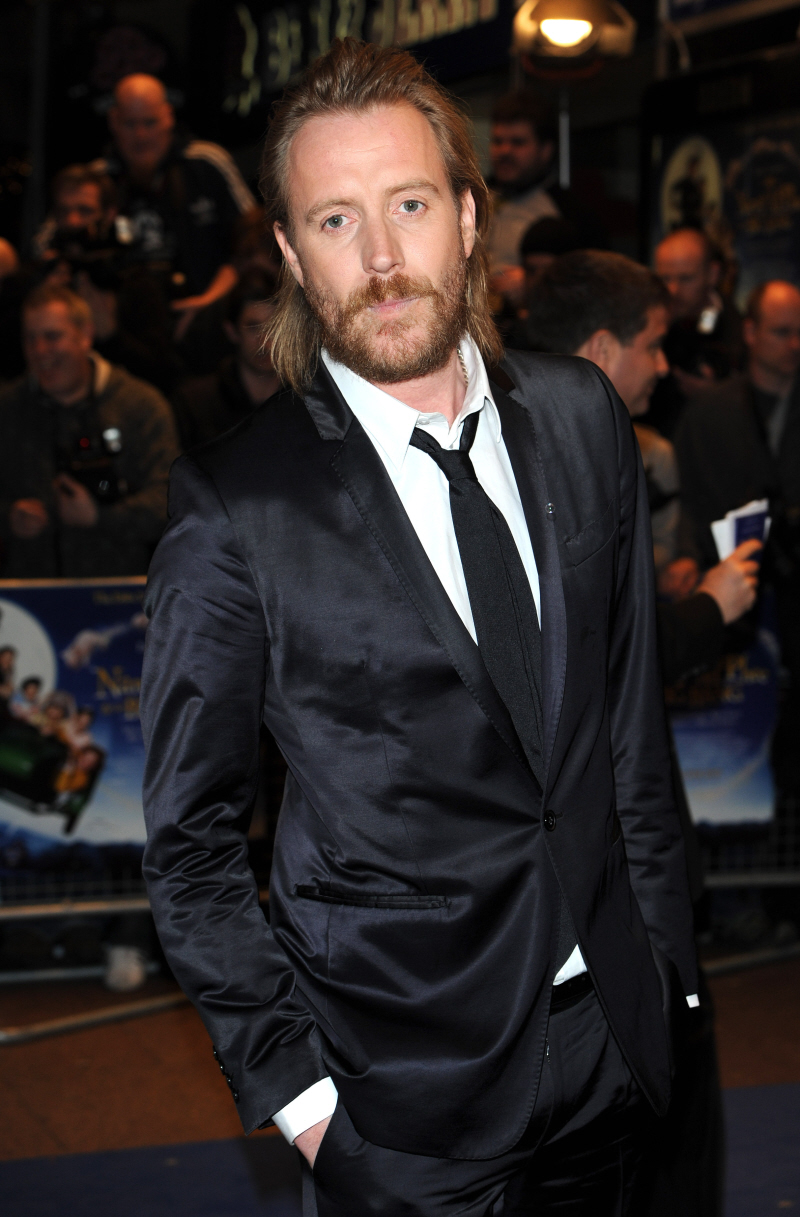 Emma and the others at the 'Nanny McPhee and the Big Bang' premiere in London on March 24, 2010. Credit: WENN.