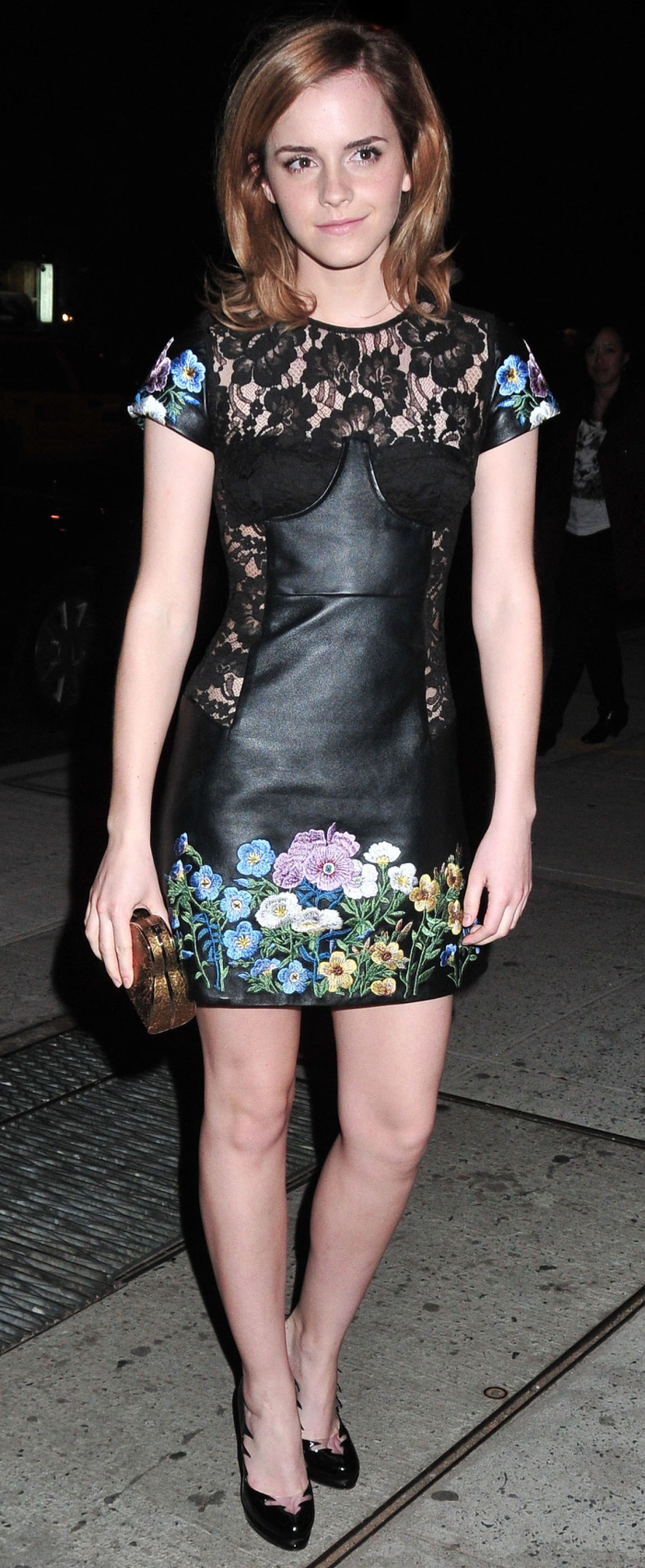 Unlike Miley Cyrus's classy leather dress at The Last Song premiere last night, Emma Watson's leather-and-lace concoction failed to win me over. This is Emma at a cocktail party in New York last night, and this is what Emma was wearing when she met Anna Wintour, for goodness sake. I'm sure this dress is "high fashion" and expensive as all hell, but it just looks totally cheap to me. The lace cutouts in the leather, the detailing at the hem, it's all so… tacky. And not what I expected of Emma at all! She's usually so lovely and stylish. Who dressed her in this monstrosity? It's Christopher Kane, a designer I don't know at all. And now I don't want to know him. Emma has a contract with Burberry, and she should stick to that line, seriously. Here's a little more from OK UK:
EMMA Watson proved her Hermione days are over as she stepped out in a racy leather and lace dress in New York last night.

Harry Potter star Emma Watson showed off her grown-up style as she attended a London Show Rooms cocktail party in New York wearing a lace dress with leather panelling and floral accents.

Emma, who was happy to sign autographs for fans waiting outside, matched the stunning Christopher Kane frock with a pair of towering black heels.

It was the first public appearance the 19-year-old has made since splitting from boyfriend Jay Barrymore after two years together.

Emma recently received a standing ovation after appearing in her university's stage adaptation of Anton Checkov's Three Sisters.

An onlooker said the star, who is currently preparing for the release of the final Harry Potter film, was "nervous" but said Emma's performance was "faultless".

The actress was joined by Vogue editor and fashionista Anna Wintour at the star-studded bash held at Pulino.
[From OK Magazine UK]
There have been rumors that Emma is a new favorite of Anna Wintour, and that an American Vogue cover might be forthcoming. I wonder what Anna thought of this? I can never tell her taste in fashion, honestly. Wintour might have thought this junk was fabulous. Hopefully not.
I do like Wintour's ensemble though: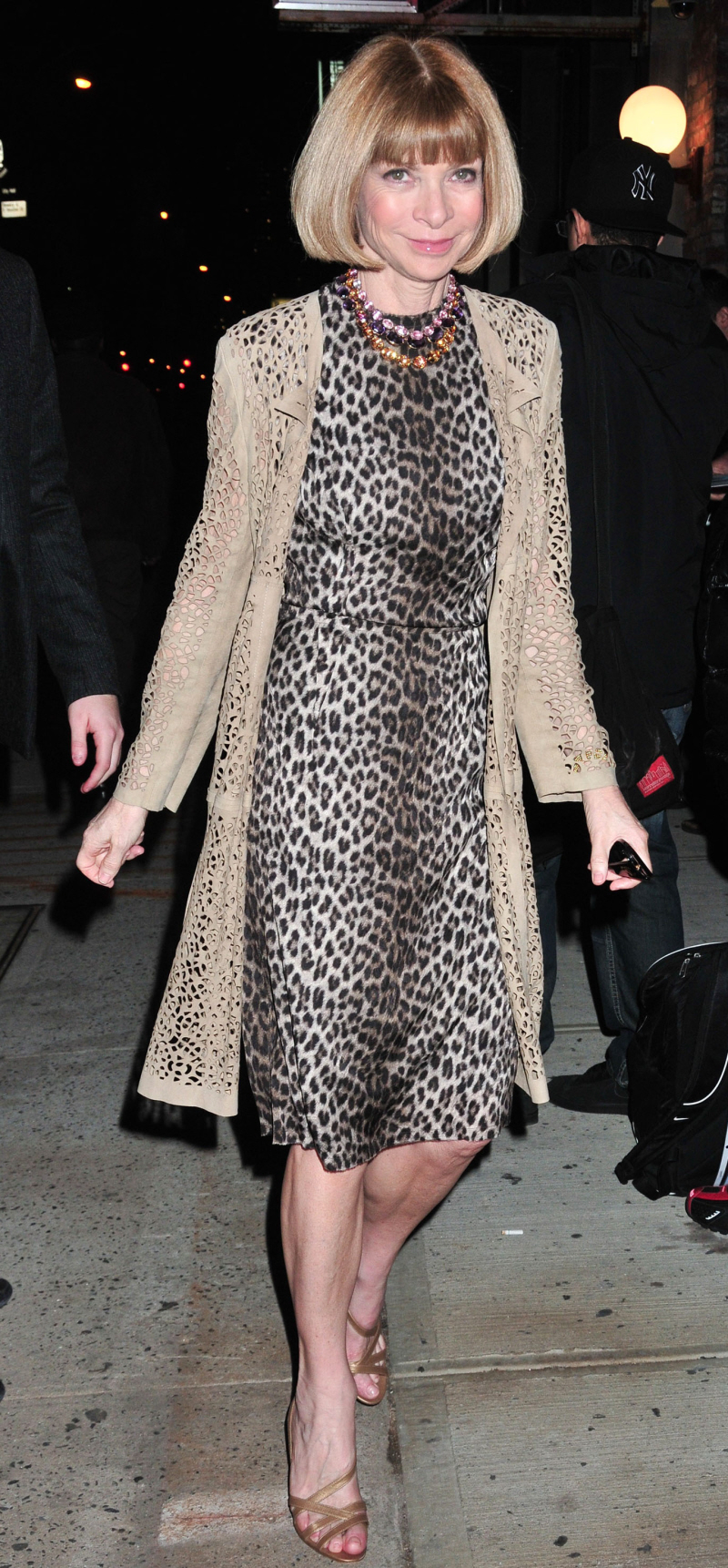 Emma and Anna in New York on March 25, 2010. Credit: WENN.