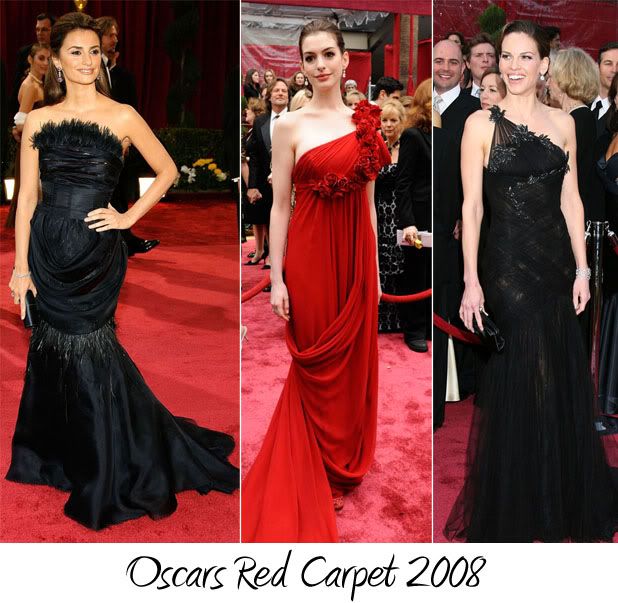 Usually we do separate best and worst dressed post for the Oscars, but there wasn't any truly atrocious fashion among the big names, and that's a disappointment. Like the ceremony itself, the red carpet seemed to go off without a hitch with a few minor bumps. Everyone looked lovely, with no one really nailing it or or failing miserably. There's been criticism that the actresses are playing it too safe on the red carpet, and it's true that there wasn't anyone to point in awe or laugh at.
If you just look at Renee Zellweger's dress and not her hair (I'm trying to be nice here) it was amazing. Her beaded gown was incredible, and she usually plays it too safe in Carolina Herrerra, but this time the designer really came through for her. Hilary Swank looked flawless, and maybe that's because when I saw her close up during her interviews her makeup was perfect. Her dress also was a good balance between simple lines a and a moderate risk, but both MSat and Jaybird told me she looked boring.
I like elegant design and clean lines without a lot of frills. In these fashion posts I invariably get called on my conservative taste, which is why I consulted with MSat last night as we gossiped about the arrivals' gowns. Other standouts for me were Kristin Chenoweth, Laura Linney and Helen Mirren.
MSat loved Marion Cotillard's cream-colored Jean Paul Gaultier dress. The mermaid design was a bit of a risk and she really pulled it off. Another one of MSat's favorites was Amy Adam's deep green strapless gown. It complimented her coloring well and wasn't an overly-safe choice in that it featured a small belt on the bodice and a sculpted bustline. Anne Hathaway's striking scarlet red Marchesa gown draped her perfectly and featuring snaking roses that led from one shoulder down the front.
Many thanks to People.com for the details below on the fashion last night.
Best Dressed: Celebitchy's Favorites
Hilary Swank in Atelier Versace with Chopard diamonds and a Ferragamo clutch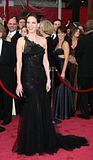 Renee Zellweger in hand-embroidered Carolina Herrara with Cartier jewelry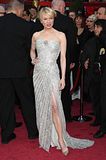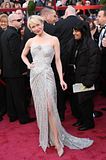 Kristin Chenoweth in Armani Privé with Fred Leighton diamonds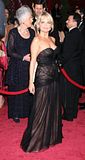 Laura Linney in Michael Kors with Cathy Waterman jewelry and Ferragamo clutch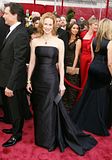 Helen Mirren in red satin George Chakra with sleeves made of Swarovski crystals. She wore Fred Leighton and H. Stern diamonds: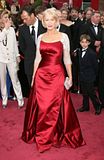 George Clooney's girlfriend Sarah Larson in a tight strapless blue gown with pink accents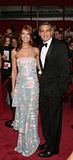 ---
Best Dressed: MSat's Favorites
Marion Cotillard in Jean Paul Gaultier gown with Chopard diamonds and a Daniel Swarovski clutch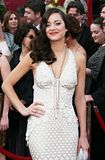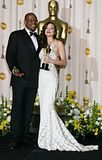 Amy Adams in Proenza Shouler with Fred Leighton Diamonds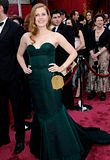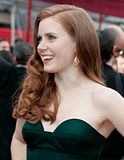 Anne Hathaway in a Marchesa gown that looked Grecian with Harry Winston diamonds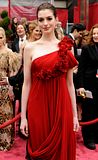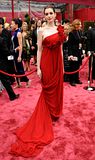 ---
Other lovely gowns:
Catherine Heigl in red silk Escada. It was a gorgeous gown and it hugged her body perfectly, but she seemed to ruin it with overdone hair and makeup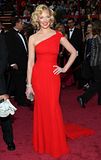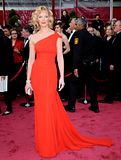 Jennifer Garner in a Oscar de la Renta with Van Cleef & Arpels diamonds and a Roger Vivier clutch. I thought her dress was too tight and had too many bunched-up layers at the bottom.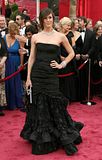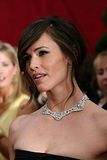 Jessica Alba in plum Marchesa with Cartier diamonds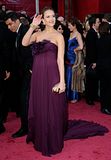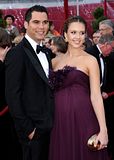 Ellen Page in Jean Louis Scherrer dress with a Fred Leighton chain dating to the 19th century made with natural pearls and crystals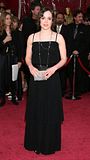 Keri Russel in Nina Ricci with a 46 carat H. Stern necklace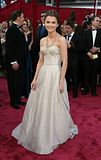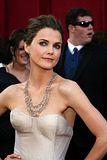 Penelope Cruz in Chanel with feather detail at the bustline with Chopard diamonds and a Roger Vivier clutch. I didn't like this dress and want to put it in the "worst" list, but I think that would be too biased of me.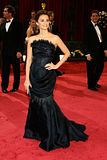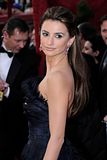 Nicole Kidman in Balenciaga with a L'Wren Scott necklace featuring 1,399-carats of diamonds! I really liked her dress, but that icicle necklace ruined it for me.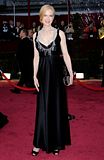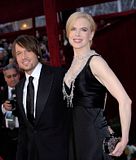 Vanessa Paradis and Johnny Depp looking retro lovely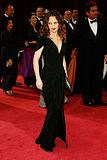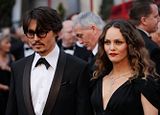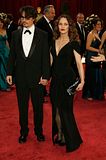 Miley Cyrus in Valentino chiffon with Neil Lane jewels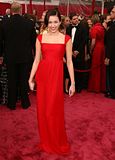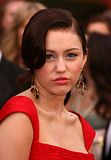 Cate Blanchett in blue satin Dries Van Noten with Lorraine Schwartz jewels and a Roger Vivier clutch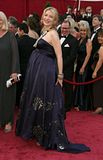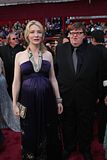 ---
Worst Dressed: Celebitchy's Picks
These "worst dressed" noms looked pretty good by a lot of people's estimation, and I don't find any of their dresses awful, just slightly off. You may disagree, and that's expected since there's no real fashion bloopers here.
Last years worst dressed
are improving, but still landing in the same category.
Cameron Diaz in a John Galliano too-tight gown with Bulgari jewelery and a Roger Vivier clutch. She made the same mistake with that dress that she did last year. It's too tight and too light for her coloring. I even thought her dress last year was the same designer, but it wasn't, it was Valentino.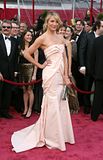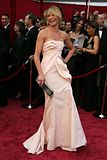 Heidi Klum in a John Galliano dress with too much fabric. She must not have seen what he did to Charlize Theron at the 2006 Oscars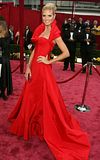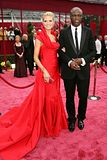 Tilda Swinton's one arm wonder: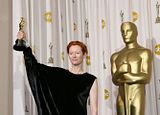 Diablo Cody didn't wear the million dollar shoes and also passed up some better dresses for this leopard print sack. I'm so sorry to say that because she's awesome.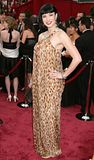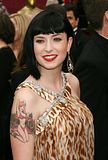 Kelly Preston's bright yellow dress. Still not as bad as her leopard print last year.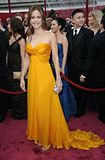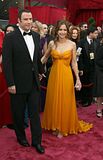 Jennifer Hudson's white dress looked like it had a snake working as a shelf for her boobs. It was also much better than the bolero jacket she wore last year.