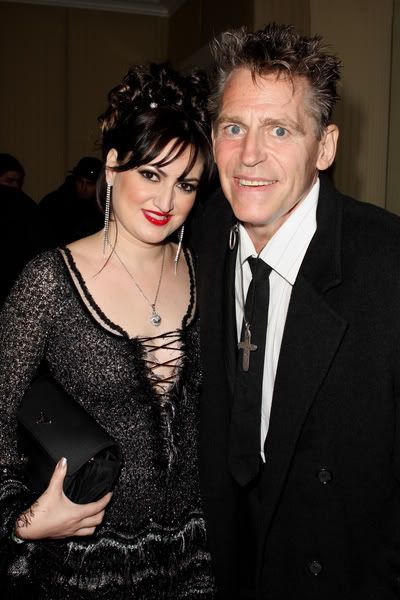 Thank goodness Scientology is around to cure all of society's ills. Who needs a professional psychologist or addiction medicine expert to help you battle your increasingly debilitating drug addictions when Xenu can jiggle your brain juices around and spruce you right up? Jeff Conaway, star of such hits as "Grease," "Taxi," and more recently "Celebrity Rehab" has had quite the challenge sobering up on the reality show. In fact it's been downright painful to watch him, and has served as a pretty brutal reminder why it's a good idea to avoid drugs all together. Jeff was wheelchair-bound for much of the show, and suffered horrible convulsions. Most of his speech had to be subtitled for viewers, and it was nearly incomprehensible. He had to be admitted to the hospital for detox almost immediately. Unfortunately Jeff didn't complete the program, and left after the seventh episode. Over the years he's been a frequent patient of Dr. Drew Pinsky's, the host of "Celebrity Rehab." But apparently all Jeff really needed was a little help from Xenu's brain-reading machines, because he claims Scientology has finally cured him.
Inside Edition sat down for an exclusive interview with former Taxi star Jeff Conaway, who says he has finally kicked his drug habit by practicing Scientology. According to Conaway, "I've been doing Scientology…my doctor was like, Holy cow, he says whatever you've been doing keep doing it because it's really working."

Conaway says his former Grease co-star John Travolta introduced him to the controversial religion. "John and I stayed friends but he couldn't watch me going down the tubes…he gave me a whole library of Scientology books and he's given me an auditor who comes almost every day."

Conaway, who lost over 40 pounds while participating in VH1's Celebrity Rehab with Dr. Drew, tells Inside Edition he can't wait to get back in front of the camera. "I'm going to be strong and healthy and totally together. I've got to get ready for my Academy Award."
[From Inside Edition]
Something tells me the doctor Conaway is referencing is not the good Dr. Drew – who I will admit I have a daddy-issue-based crush on, but I'm sure would spit in the face of Scientology regardless. It's great that Conaway's talking positively and expecting big things of himself, a la Academy Awards. But I seriously doubt something as illegitimate as Narconon (Scientology's anti-drug program, which is named to make it sound legitimate – note that it's "onon" not "anon" as in all the Alcoholics Anonymous-based programs) magically cured all of Conaway's many complex addictions. The man was like a walking anti drug ad. Mostly because he literally couldn't even walk. They should show clips of him to kids in the DARE program. As much as I'd champion anything that helps someone battle such life-destroying demons, let's not be fooled into thinking drinking some barely water and popping some vitamins has cured the poor guy. Clearly he's desperate for some kind of change, and that's great. But it means it's time to call up a good rehab facility, not John Travolta and Kirstie Alley.
Here is Jeff Conaway and his girlfriend Vikki Lizzi at the 18th Annual Night of 100 Stars Gala Viewing Party at the Beverly Hills Hotel on February 24th. Images thanks to PR Photos.