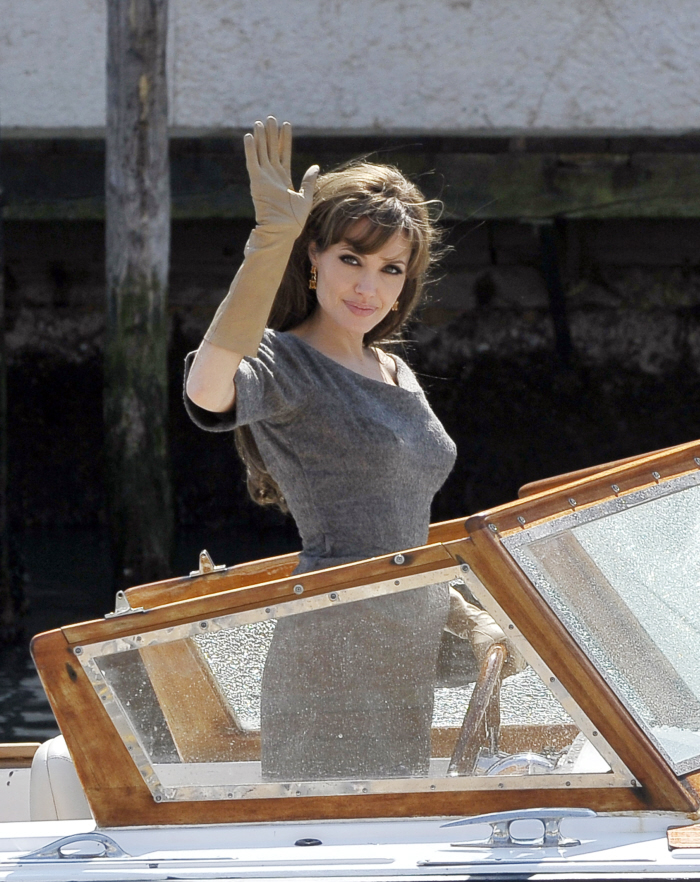 I'm enjoying these new photos of Angelina Jolie back in Venice and back at work on The Tourist today. She and Brad ended up spending two full days in Bosnia, where they visited with refugees, rape victims and UN officials. I kind of hoped principal photography was done on The Tourist, actually, but it looks like Angelina still has to put on some gloves and that same fabulous grey dress and try to steer the boat with her all-powerful vadge. Speaking of Angelina's work schedule, Star Magazine is reporting this week that Brad is unhappy playing Mr. Mom to the kids while Angelina tries to seduce Johnny Depp with her vadge of doom. Here are the highlights from Star: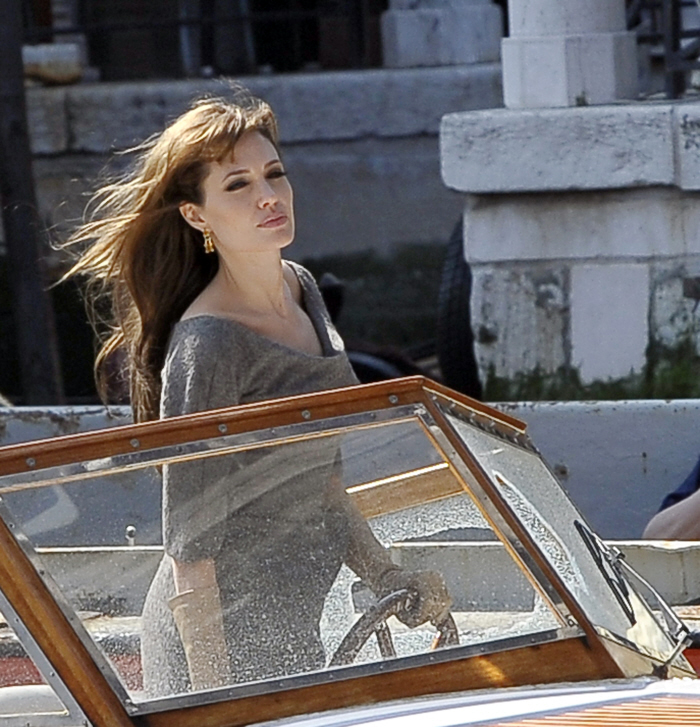 When Brad went to the London premiere of Kick-Ass, a family insider tells Star that "Angelina was furious that he ignored her calls and texts. He told her to relax, and that really sent her over the edge. She started screaming at him and making fun of him for getting wasted yet again. She even called him a bum because of his scruffy beard."

"Brad responded by tellings her that if she paid more attention to him, he wouldn't have to party so hard or flirt with other women. He's sick of playing second fiddle to her jobs and her needs. He let her know he's totally bored, and he needs a change – or else!"
[From Star Magazine, print edition]
I would pay to see Angelina screaming at Brad about his beard. I mean, do you really think she gets that worked up over his beard? To the point of screaming? What do you scream? "SHAVE THAT F-CKER OFF!" Why do people assume Angelina hates the beard anyway? Lots of women like facial hair – including me. I just like it when a guy it's trimmed, but not too fussy. I dated a dude with a really fussy little goatee once, and his grooming habits annoyed the hell out of me. Oh, he also used Rogaine shampoo, which I didn't know existed before then. I know, I know, what can I say? I was young and naïve, and he was good in bed.
INF just put up these photos of Brad and Angelina having lunch with a Bosnian family while they were in Bosnia on April 3. INF has these photos labeled as "Anglena Joli". Which I pronounce as "Angle-NA Jolly". The kid is adorable. I bet Angelina tried to smuggle him out.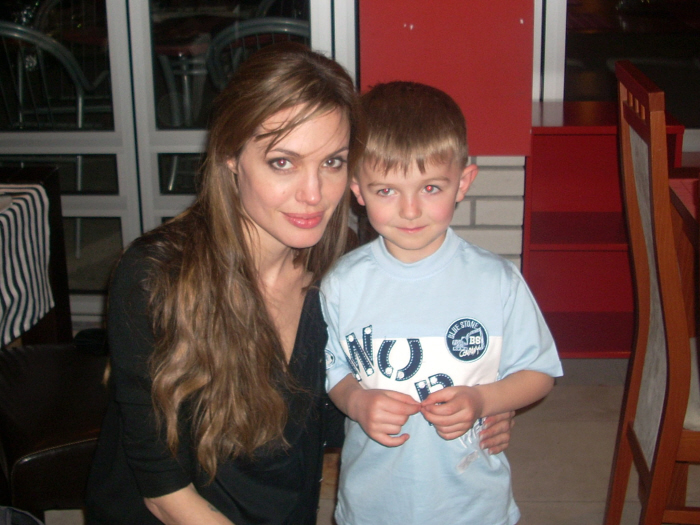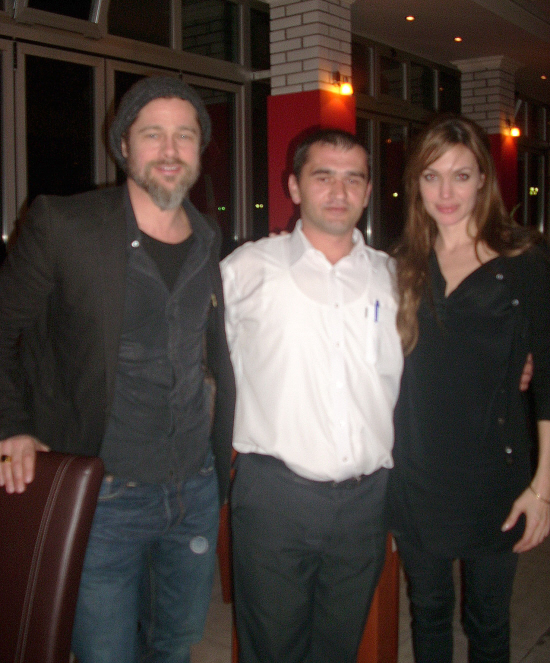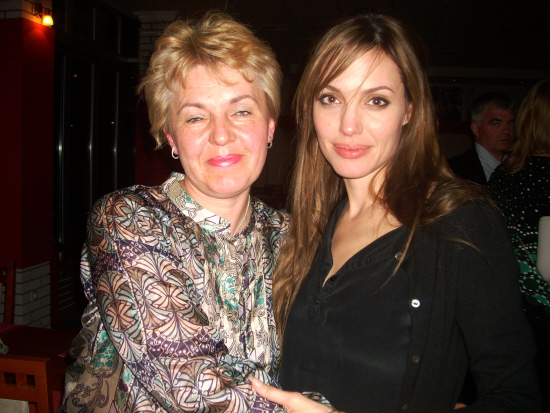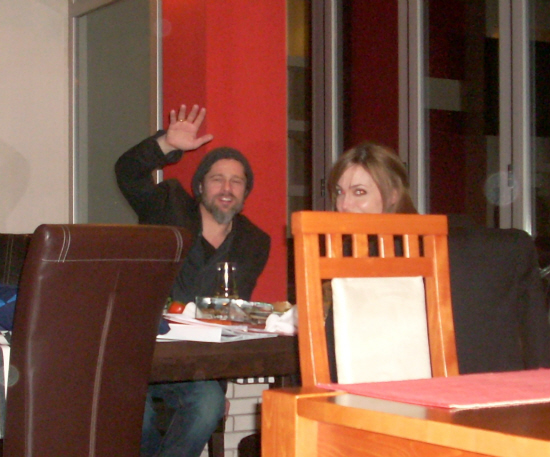 Angelina and Brad in Bosnia on April 3, 2010, and Angelina in Venice on April 9, 2010. Credit for all: INFphoto.com.