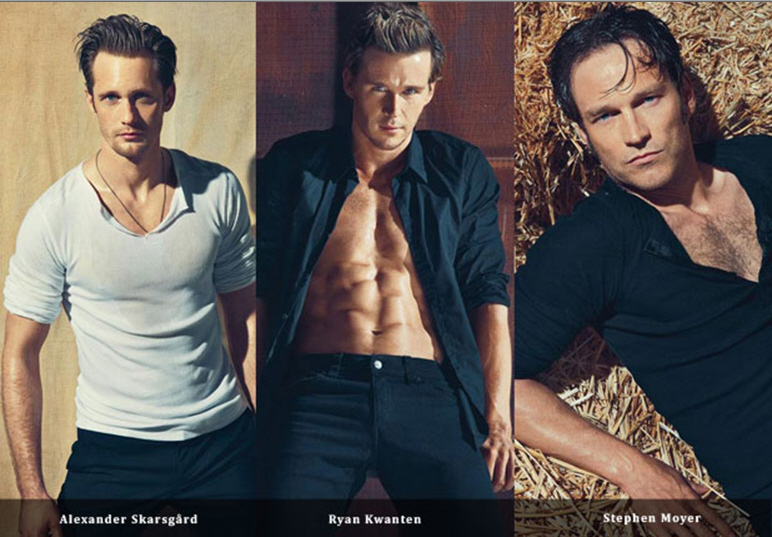 CB already covered part of this, just because she's a True Blood fan girl, and who doesn't love a good photo of a sweaty Alexander Skarsgard? Anyway, Details finally unveiled the complete trio of True Blood covers, plus additional photos of hotties Skarsgard, Stephen Moyer and Ryan Kwanten, plus big interviews with all three men.
Since I don't watch True Blood and I'm really not invested in knowing if these dudes have good personalities, I only skimmed the interview (complete piece here). Alexander comes off like a sweetheart, as always, and very humble and down-to-earth. Stephen Moyer sounds a little haughty, a little naughty, and like he's probably a lot of fun, and probably really good in bed. And Ryan Kwanten, who I knew nothing about before today, comes across sort of interesting. But it's like he's trying to prove that he's not a "meathead" as his character his described. He's trying a little hard, but maybe with someone else, it would be cute. What is fascinating to me that we have a Swede, an Englishman and an Aussie who have all found fame on an American television show about vampires and sex. It's weird, right?
In the end, I didn't find anything fascinating in the interviews, but the photos are killing me, so I thought I'd do a little caption game for them, just for fun:
Alex: "This is how I will look when I'm about to go down on you!"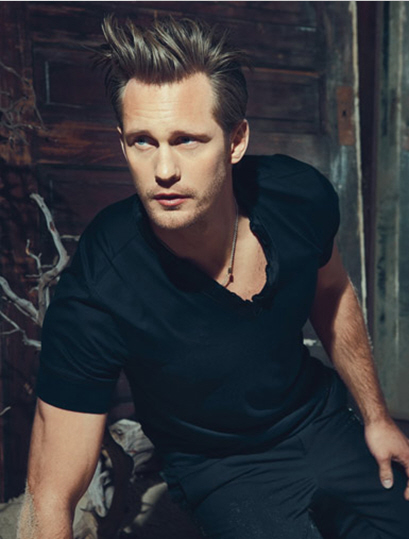 Ryan: "No, I'm not Ryan Reynolds. Stop f-cking asking me that."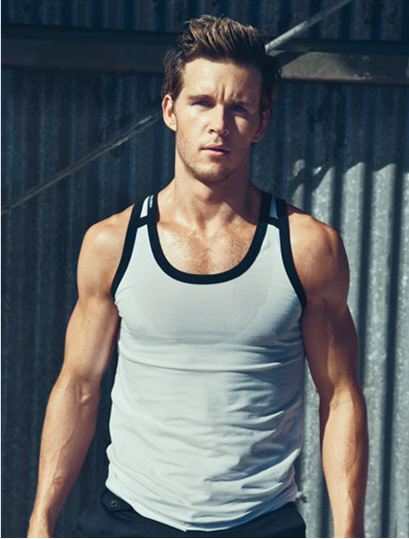 Ryan: "Would you still think I'm a meathead if I took off my pants?"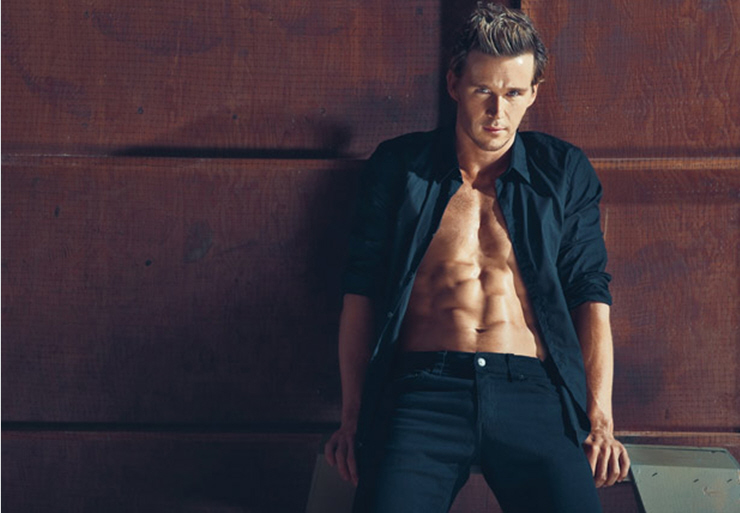 Stephen: "Bales of hay turn me on."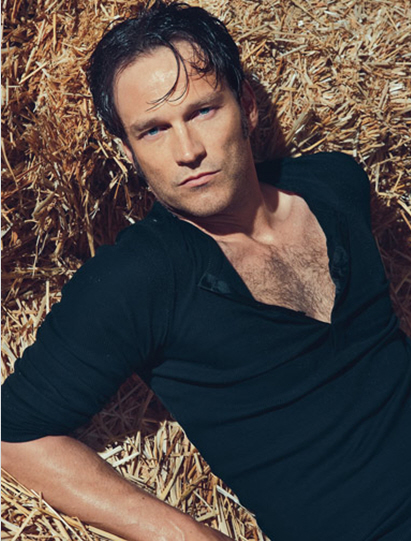 Stephen: "Imagine this sand is your vagina."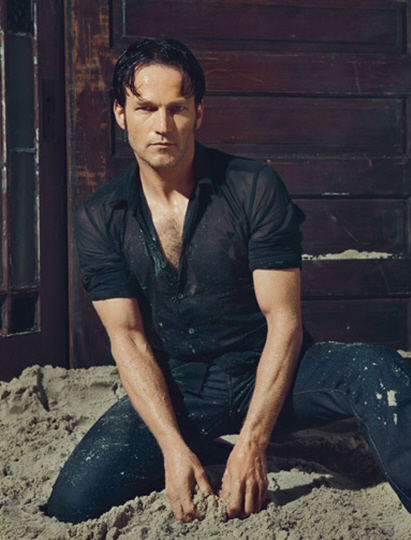 Photos courtesy of Details online.