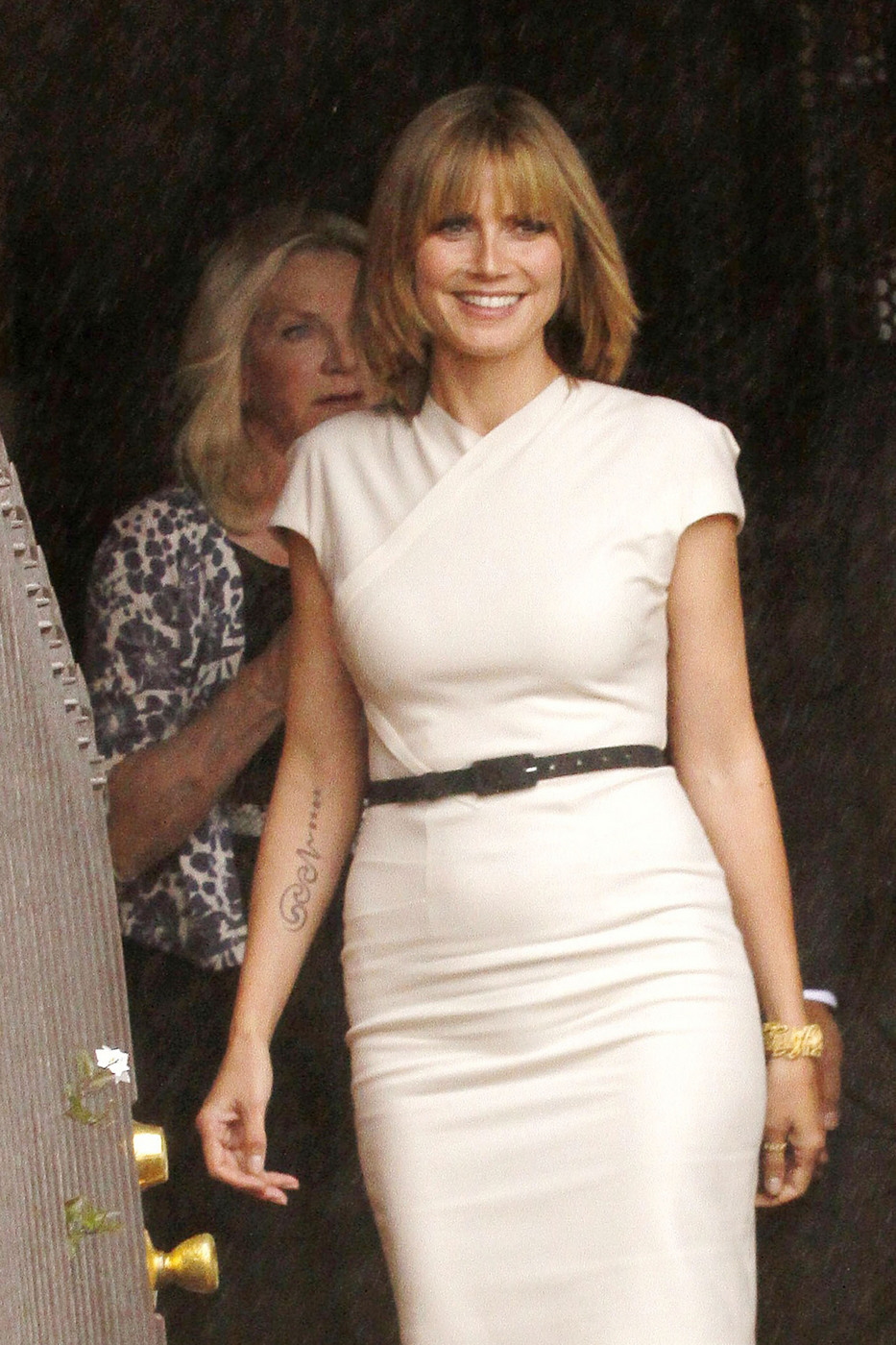 What do you think of Heidi Klum's new haircut/color? I like it, I really do. Although… it ages her, doesn't it? I generally prefer when her hair and styling is Brigitte Bardot, lots of big blonde hair, great kittenish makeup. This new hair seems much more sensible and mom-ish. Is it the hair equivalent of mom jeans? Or is it just something stylish that I just don't understand? You already know I have mixed feelings about bangs. Anyway, Heidi discussed her new look on Leno:
Why did Heidi Klum chop her long, blonde locks into a layered rocker 'do?

"I got bored," the Project Runway host, 36, explained on The Tonight Show With Jay Leno Tuesday night, "as we all do every once in a while as girls, so I chopped it off!"

Klum says she loves to change up her style.

"I grow it, I cut it," she said. "Some people never change their hair and it works for them. For me, I get bored."

Her husband, Seal, picked up on the new look. "Of course he notices. It would be terrible if he didn't," she told Leno.

The mother of four (Leni, 5; Henry, 4; and Johan, 3; and Lou, 6 months) also opened up about her diet: "No carbs, a lot of vegetables and salad."

The reason she skips bread? "It goes here and here," she quipped, smacking her thighs.
[From Us Weekly]
I get that. She's just trying something different, and I love that Seal "noticed". I wonder if Seal loves the Bardot look as much as I do? He seems to adore her no matter what, and with that face, why not? By the way, I'm still debating both the hair cut and the dye job for myself. Should I go Demi Moore? Or should I do bangs? NEVER. I spent my childhood with horrible bangs… NEVER AGAIN.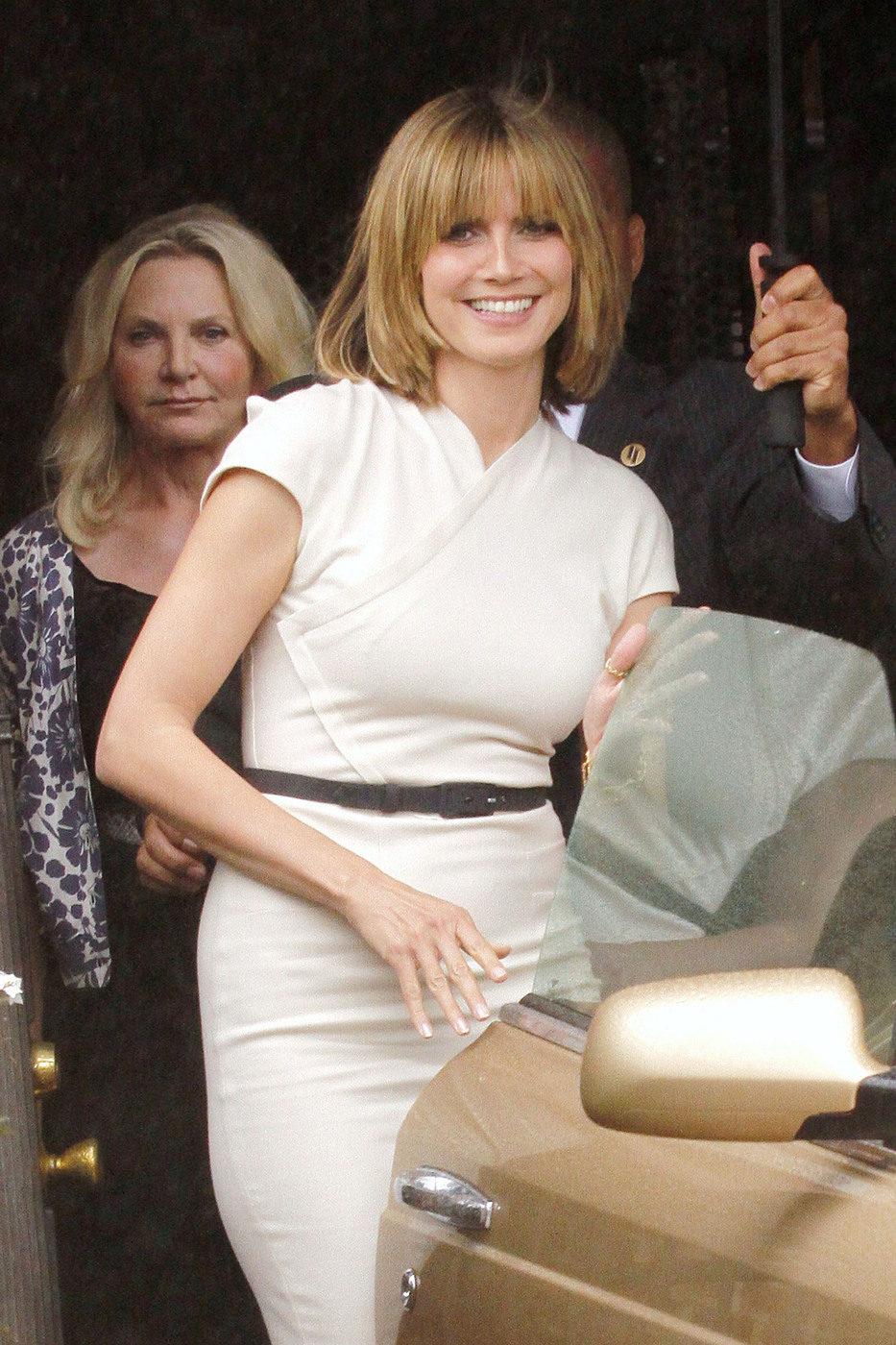 Heidi Klum in West Hollywood for lunch on April 20, 2010. Photograph: Hector Vasquez, PacificCoastNews.com