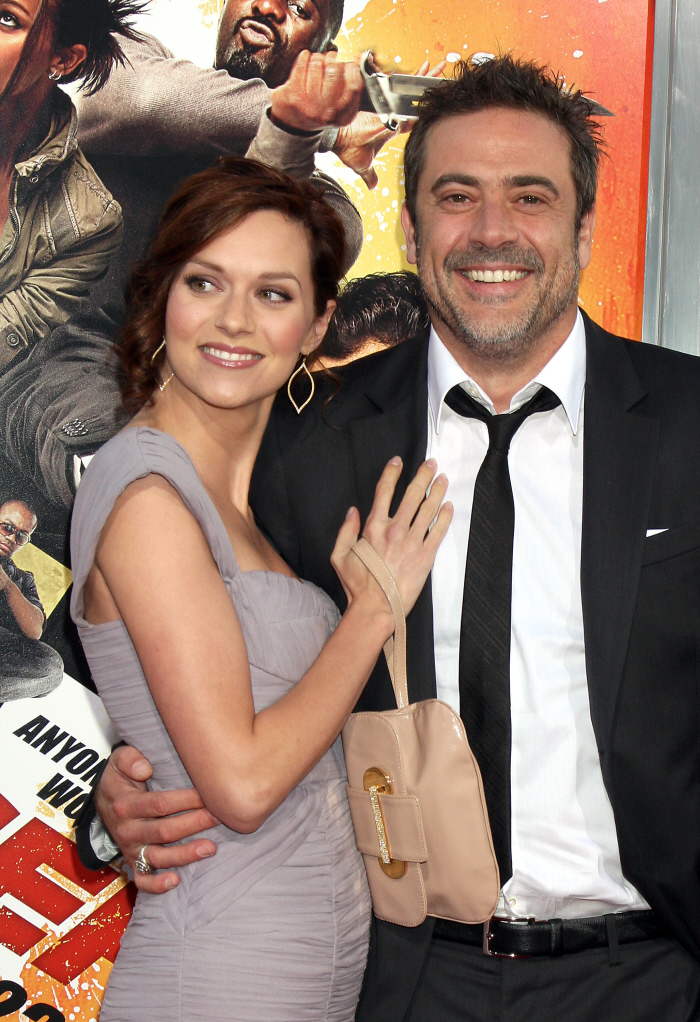 ARGH! I just now saw that The Losers had its big premiere in LA last night, and I was going to write about the lovely and talented and sexy Jeffrey Dean Morgan. Unfortunately, I got c-ckblocked by this chick, Hilarie Burton. This is Jeffrey's new girlfriend…? The New York Post says she's his new girlfriend. At first I was all "oh, she must be some random actress in The Losers, that's why she's got her hands all over my boyfriend." And then I thought, "I don't like this bitch's face, or the way she's touching him." And then I thought, "I'm going to check her out, see who she is." Yes, I have the thought process of a deranged stalker, especially when it's about one of my boyfriends.
So I looked her up – first thing I noticed was her age. She's 27 years old, 17 years younger than Jeffrey. Ugh. Second thing: she's one of those totally random CW girls. She was on One Tree Hill. Jeffrey had an on-again, off-again relationship with The Coolness, Mary-Louise Parker. And now he's with a CW girl? Really?!? Aim higher, Jeffrey.
UPDATE: Jesus, they have a baby together?!? And she just gave birth two seconds ago. My God. He really does keep on the downlow.
Jeffrey also brought his mom. What is it with these huge, manly men and their little tiny mothers? Gerard Butler's mom is tiny too!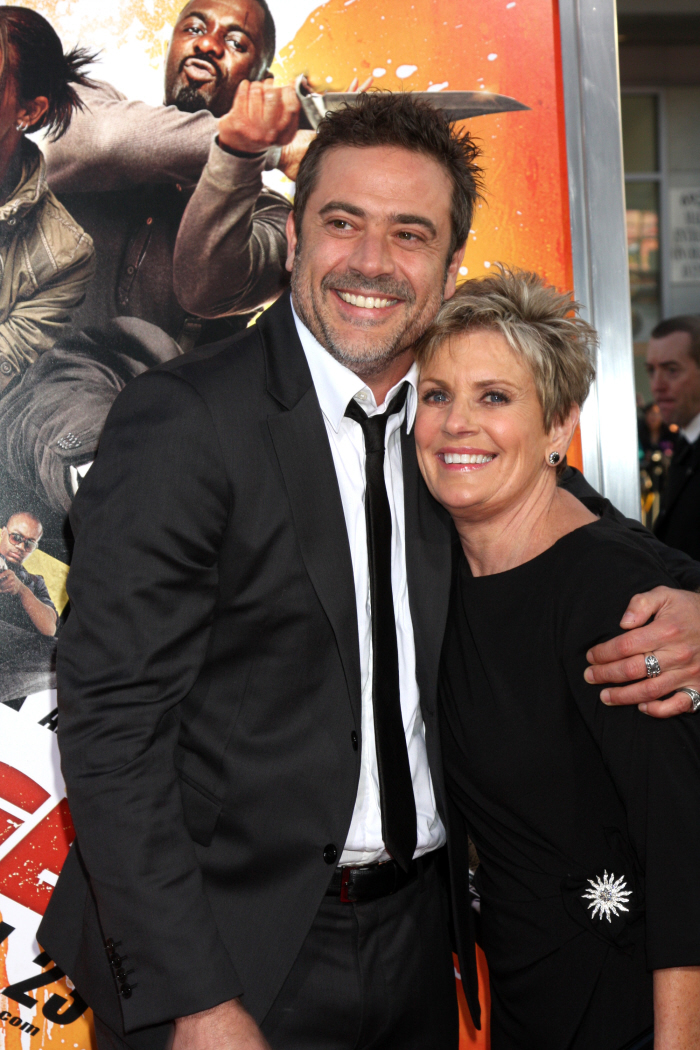 Anyway, I need a palate cleanser after the CW chick. How about some Jason Patrick and Chris Evans? That's the best I can do from this premiere. They're both looking pretty cute though: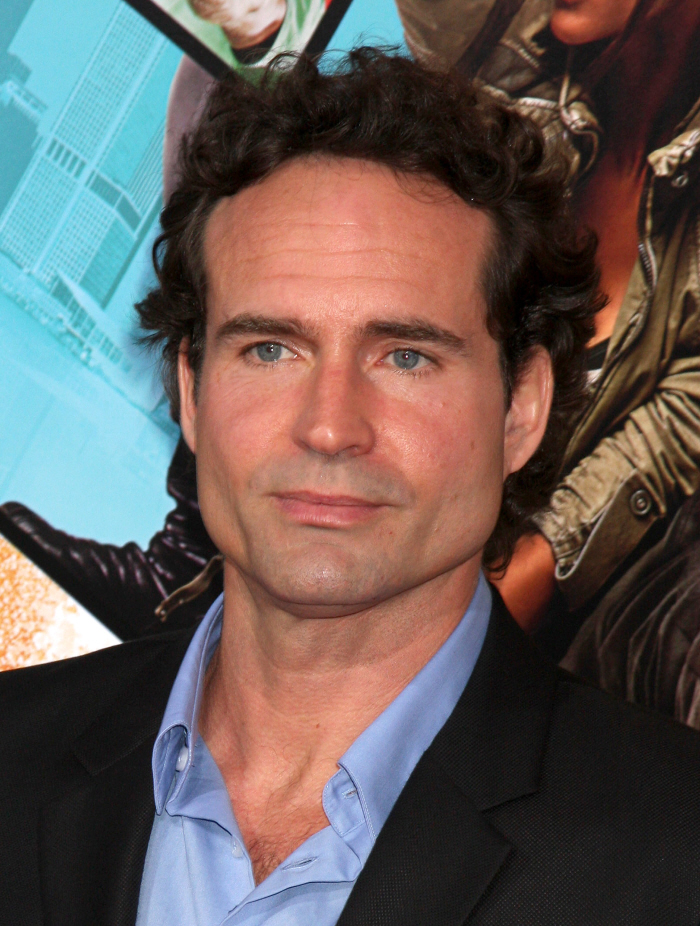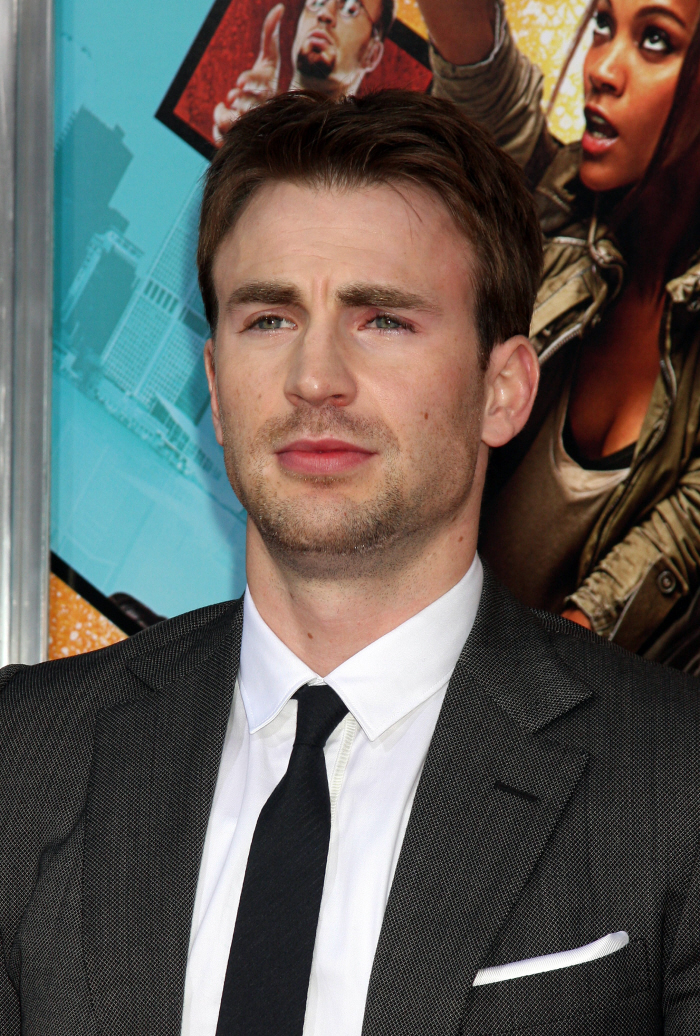 Premiere of The Losers on April 20, 2010, in LA. Credit: WENN.