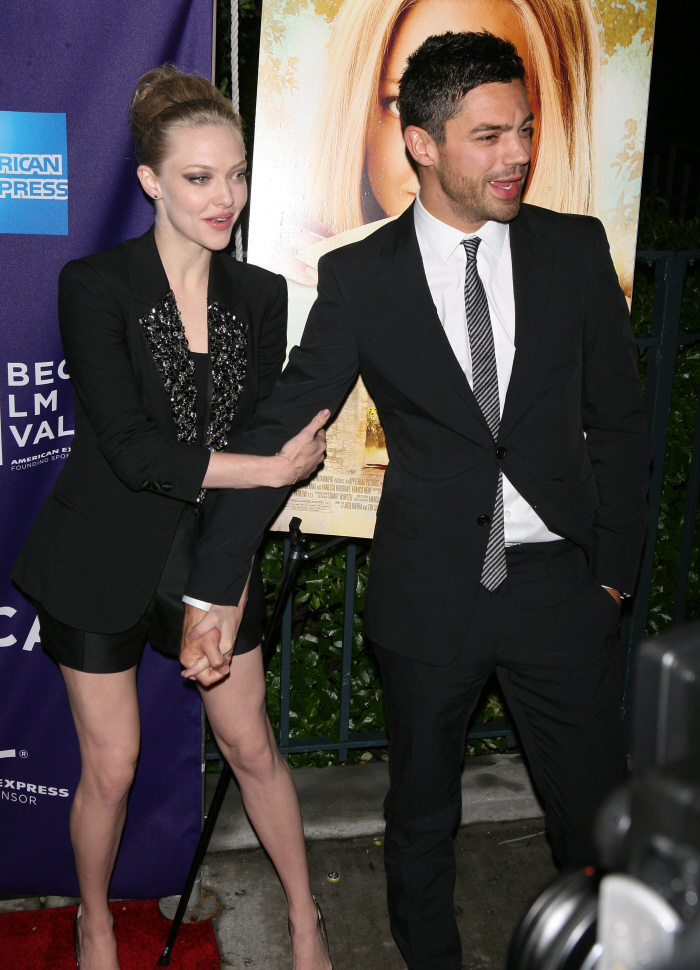 Last year, there were some accusations and rumors thrown around the British press that Dominic Cooper, best known as that English bloke who is boning American actress Amanda Seyfried, was screwing around on his lovely girlfriend. Dominic was maybe getting busy with a costar named Ruth Negga, amongst others, although I also allowed for the theory that Amanda and Dominic were doing the off-and-on relationship thing. Well, after months without any red carpet appearances together, it looks like they're back on! Dominic came out with Amanda for her big premiere of Letters to Juliet.
However… their appearance was really strange. I'm a bit bewildered as I go through these photos, because in nearly every one of them, Amanda looks like she's trying to disengage herself from Dominic's grasp. Did they have a fight right before they came out? Or does Amanda just not want to do the cutesy, coupley red carpet thing while Dominic just wants to get it over with. Weird. Methinks there will be an official split announcement sometime soon.
By the way, even though I think Amanda is a f-cking brat, I will say that ordinarily I find her to be gorgeous. This is not one of those times. That hair and that outfit are terrible. And the makeup makes her look like a Twihard wannabe- in other words, corpsey.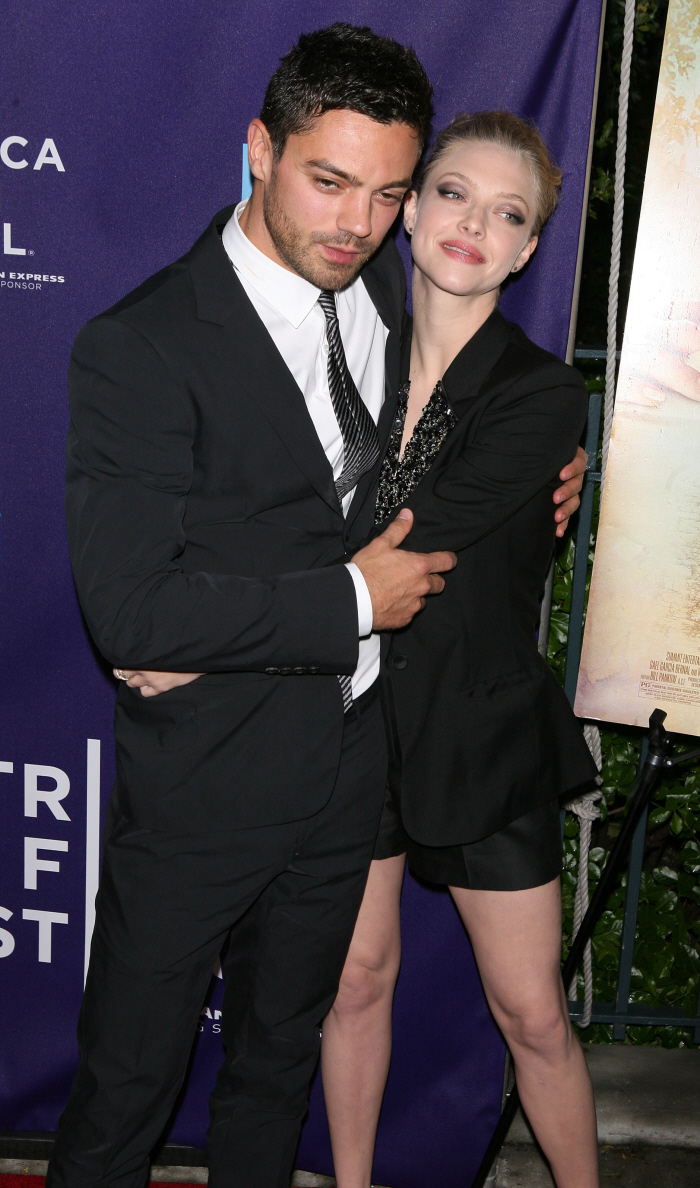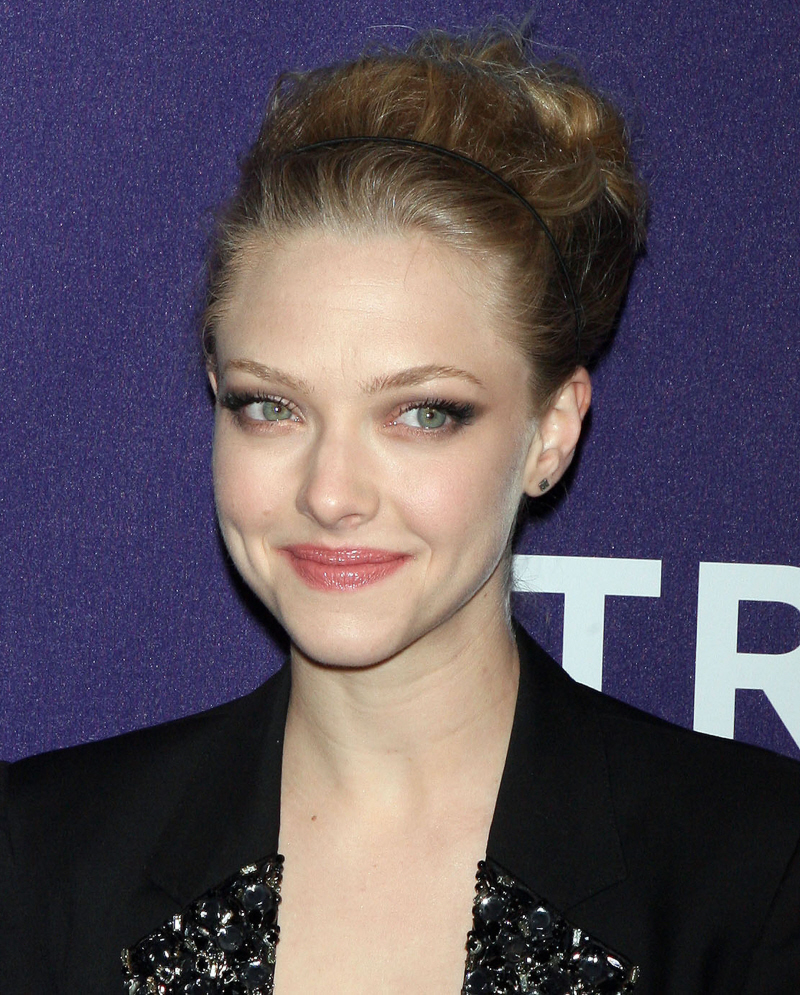 Amanda and Dominic at 'Letters to Juliet' premiere in NY on April 25, 2010. Credit: WENN.