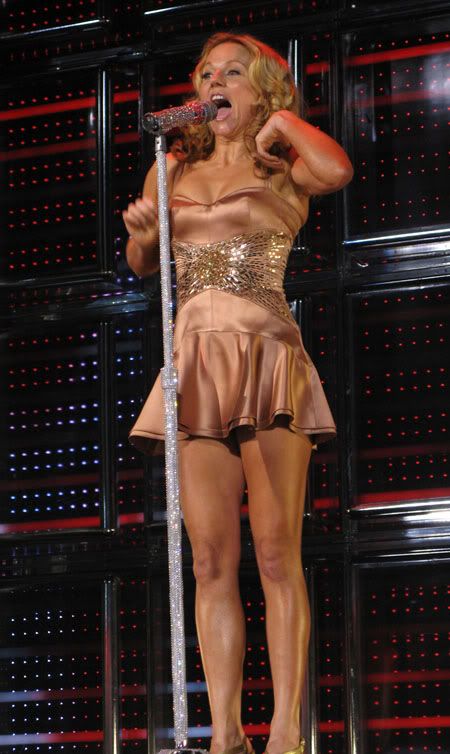 Sometimes you hear just the strangest stories, like someone being knifed in the head and surviving, or a dog returning home after being lost for years. Or Geri Halliwell's singing curing a stroke victim.
The girl who had the stroke is Jessica Knight, who last month was walking home and was stabbed 30 times, causing the stroke. She is 14 years old, and the attack has received a lot of press in the United Kingdom where it took place.
Jessica – who also suffered a stroke as a result of her injuries – hadn't moved but as soon as Geri started singing, it triggered her long road to recovery.

Jessica's mother, Jill Walmsley, said: "Geri sang a couple of lines from one of the Spice Girls' songs and Jessica started moving her arms and legs. It was amazing. We were all in fits of giggles because we were so relieved and it was just so funny seeing her legs move to Geri' singing.

"The next day, she opened her eyes for the first time."
This is actually a great story, Jessica is now talking again, and will soon be heading home. She can't recall the visit from Geri, but Geri left her a Spice Girls tour wristband that I suspect this kid is never going to take off.
Geri will never have to hear any criticism of her voice again – who cares what she sounds like, she can cure illness! Can you do that, Celine Dion?
Geri Halliwell is shown at the Spice Girls' final concert in Toronto and at the after party on 2/27/08.