"Why Don't You Love Me" – Beyoncé from Beyoncé on Vimeo.
I'm not sure what to call this mess. Ugh. This is Beyonce's new video for "Why Don't You Love Me". The whole thing is shot to look as if it's a home movie, perhaps on 8mm film? The styling is… 1950s fetish. Short-shorts, 'do-wraps, garter belts, whips and big, fake eyelashes. And tears, of course.
The part where she's crying and talking on the phone reminded me of What's Love Got To Do With It. Very Angela Bassett, very '70s Tina Turner. But that should be no surprise. Beyonce has been jacking sh-t from Tina and Diana Ross for years.
Note the rings. I'm obsessed with great cocktail rings, and this video is like cocktail ring porn. Sweet Jesus.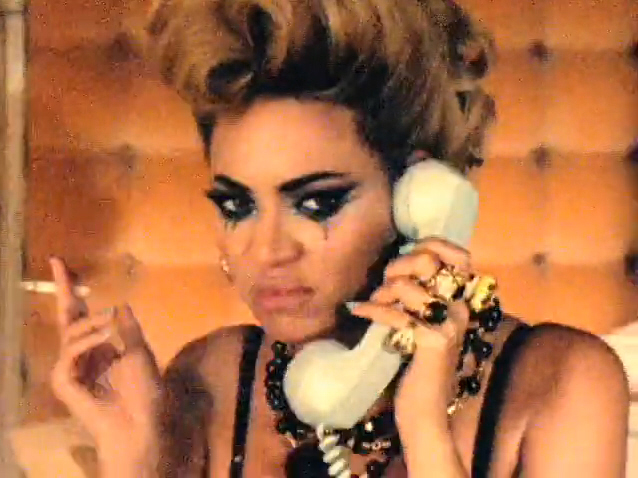 Also… did anyone else feel like we were watching the first part of a homemade snuff film? I felt that way when Beyonce is spanking herself and hamming it up for the camera. It's like the second part of the video should be "…and then her boyfriend killed her. The year was 1957, and her remains were only recently recovered."
What did you think? Over the top or high art?