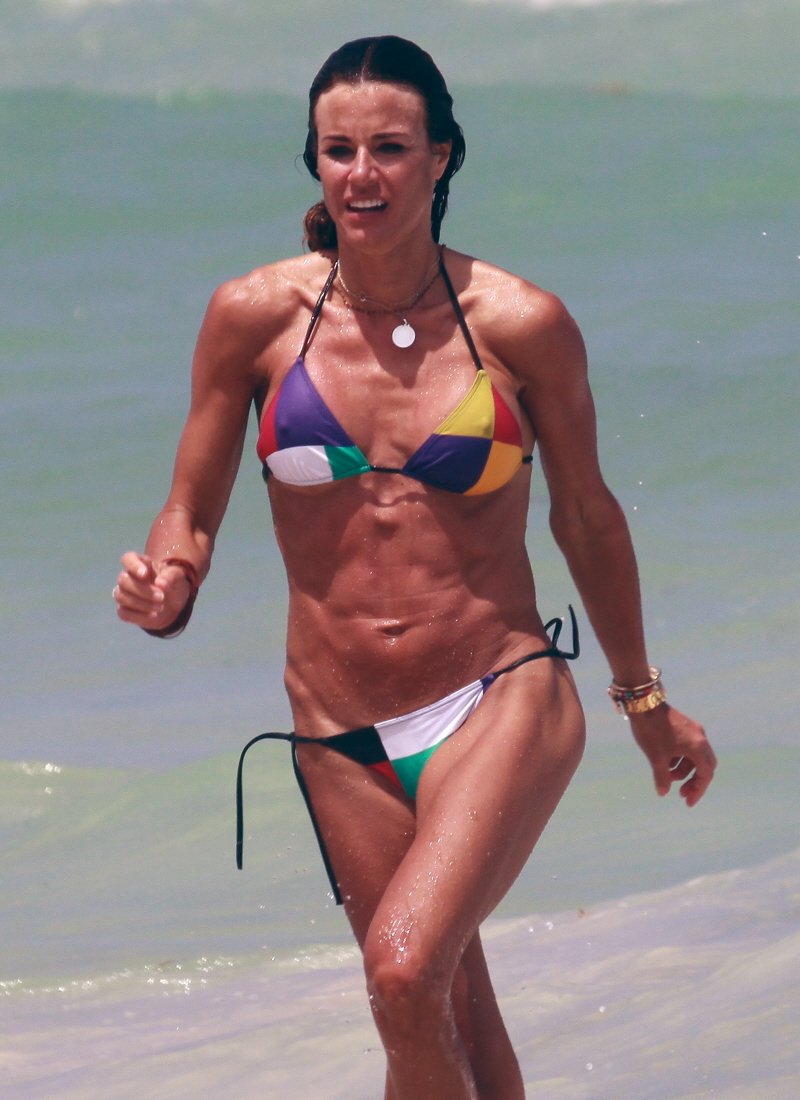 A while back, I did a post calling "Is there something wrong with Kelly Bensimon's bikini body?" I was trying to be nice, and attempting to not go full-scale bitch on a woman with a less-than-perfect body. The response was overwhelming, and most of you agreed with me that yes, there was something seriously sketchy. Commenter Lady Nightshade thought that Kelly's strange body was the perhaps the result of budget lipo and a sketchy tummy tuck. Some of you mentioned that there was something very masculine about not just her body, but the way she carried herself. In any case, we had a fun time analyzing.
You would think that after those photos came out, Kelly might invest in a one-piece so as not to frighten children with her Franken-belly. Not so much. These are photos from a few days ago of Kelly on the beach in Miami. Fame Pictures notes that she was there for her birthday celebration, and that none of her Real Housewife frenemies showed up. You know what? I don't really care about her personality. If she was my friend (or even if she wasn't), I would tell her directly: "You need to buy a one-piece swimsuit, and you need to wear it every time you go to the beach. You're scaring people." The Hollywood Gossip is even harsher: "We have some advice for her: cover up. Seriously. We'll send over a blanket if that helps. The reality star is thin, but far from toned. We actually have no idea what's going on with her stomach in some of these pictures, and don't exactly get turned on by the sight of ribs jutting out of a woman's side." I don't even think they are in fact "ribs". I think whatever is happening on her abdomen is some unholy combination of gristle, muscle, fat and internal organs. Yikes.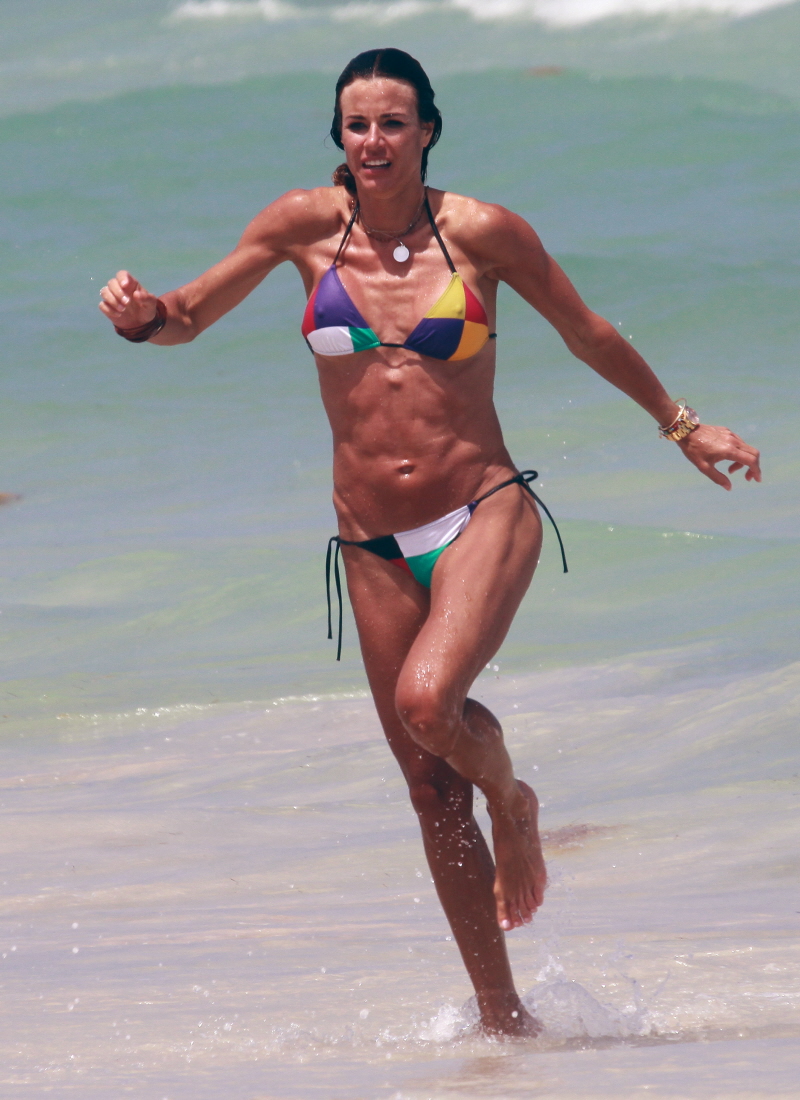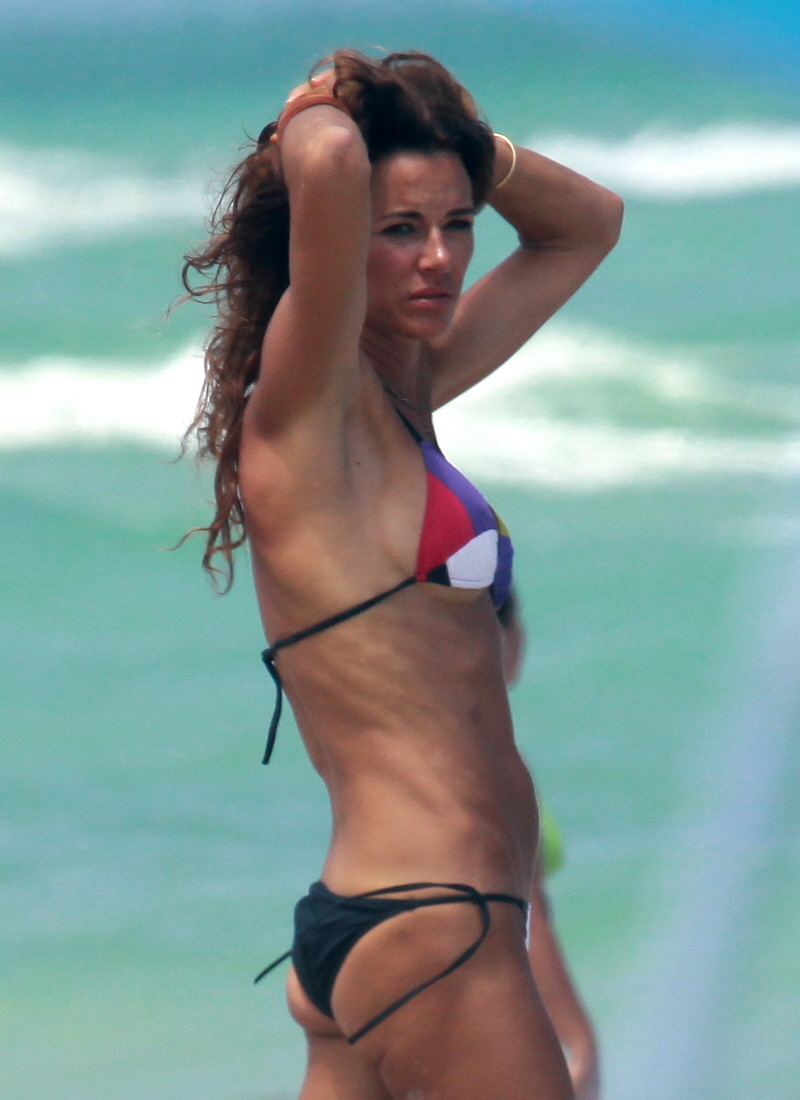 Kelly in Miami on May 2, 2010. Credit: BRJ/Fame.