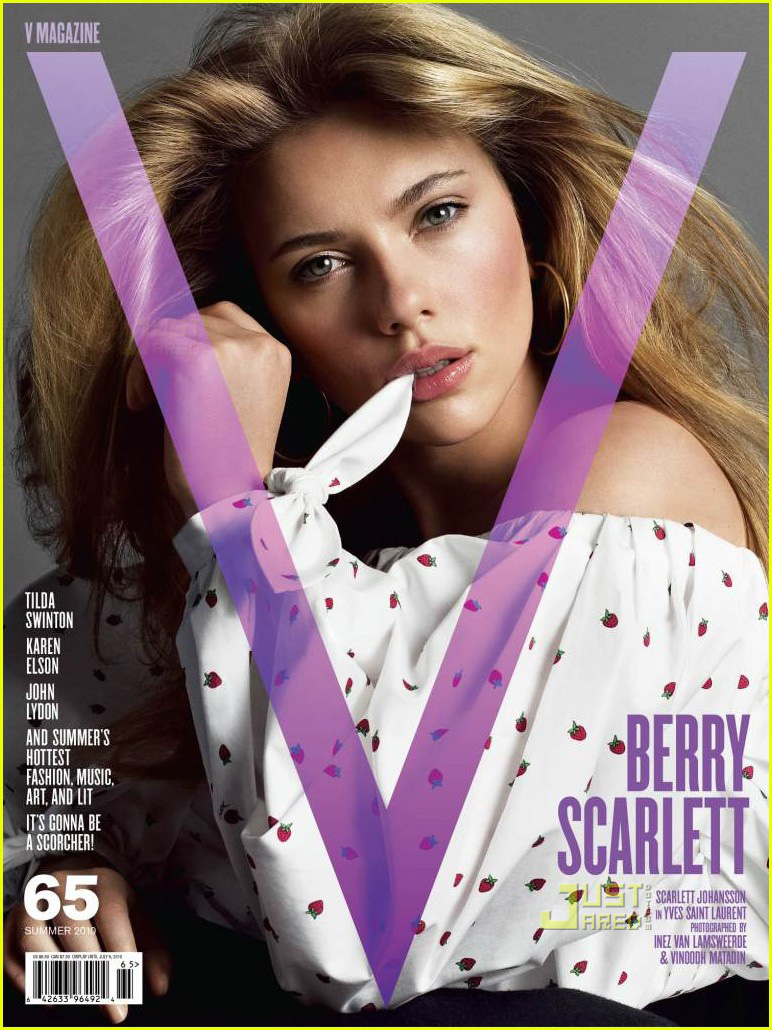 Here are some of the photos from Scarlett Johansson's cover appearance on the new issue of V Magazine. You know, one thing I like about this job is that I get to see photos from and read interviews in magazines that I would never buy. Who buys V Magazine? Who subscribes to it? I have no idea. But I do enjoy it, mainly because somebody at V Magazine got ScarJo away from the stylists and photographers who seem to have a vested interest in making her look corpsey. These V photos are lovely. Except for one thing, on the cover: Strawberry Shortcake, right?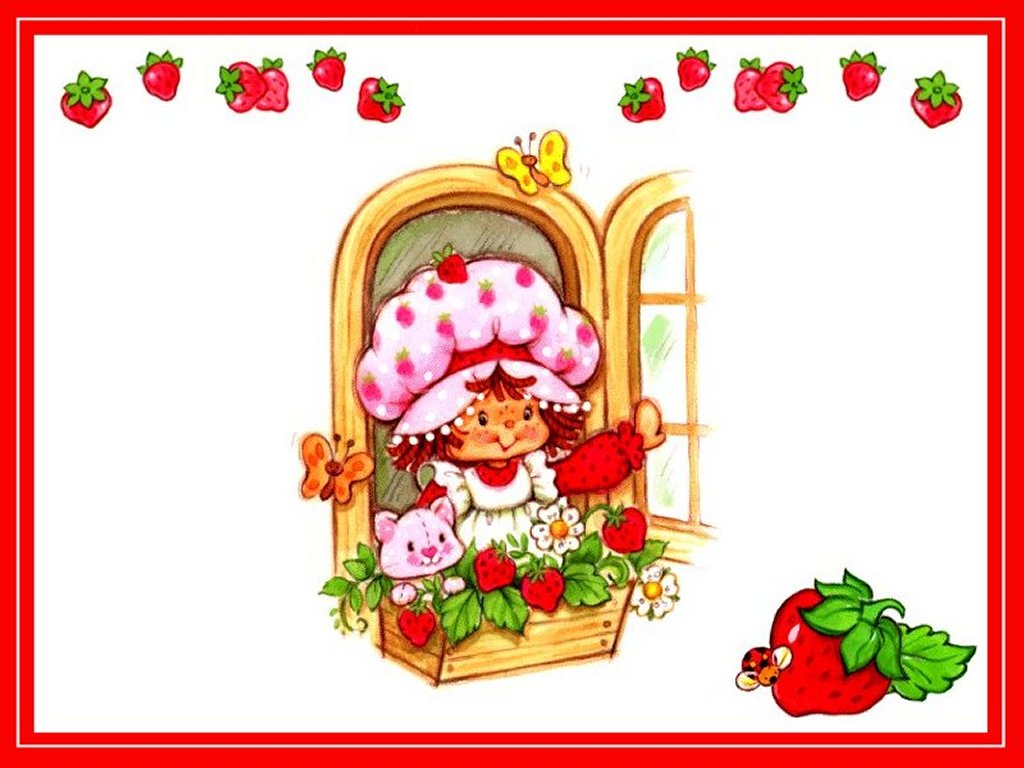 Oh well. It's better than corpsey. Anyway, there are some slightly interesting interview excerpts. Here's People's take:
Never mind her enviable bone structure, pouty lips and voluminous hair–or the weeks of hardcore training she endured to get in shape for her role as a catsuit-clad spy in Iron Man 2–Scarlett Johansson chalks up her famous good looks to her glam squad.

"Working with these incredible hair and makeup teams, you go in looking like a schmoe, and you come out like a movie star," V magazine's June cover star says.

The 25-year-old actress, who despite a busy schedule lighting up the Broadway stage and the big screen has found time to appear in campaigns for Dolce & Gabbana Beauty, Louis Vuitton, L'Oreal and Mango, says, "You go through the works, and then you're like this perfectly prepared sausage…no one ever sees what goes in."

Sorry, Scarlett, while we don't doubt the talent of your stylists and makeup artists, we'd hardly compare you to a link of kielbasa! For the full interview, pick up the June issue of V magazine, on newsstands May 11.
[From People]
Just Jared also has some excerpts where Scarlett is talking about playing Black Widow in Iron Man 2. She tells the magazine: "This is a no-bulls–t character. It's not that she's non-feeling, she just gets the job done. She's part of something bigger, and she knows it. She's this crazy badass, and she has no time for f–king around." ScarJo also talks about the parts she's taking now, in general: "I'm 25, and for some time I've played these characters who are kind of figuring it out, transforming from young girls to young women… I don't feel like a girl anymore And I feel like my life and career are on a different path than they had been. There's a lot of road behind me. I feel at this point I really want to do work that is challenging to me. Not to say that I don't look at my job and realize that I'm ridiculously fortunate, and purely an actor for hire. You never forget that it's all so vulnerable." Well, at least she's not talking about how she's a "sensual vision" again. Thank God.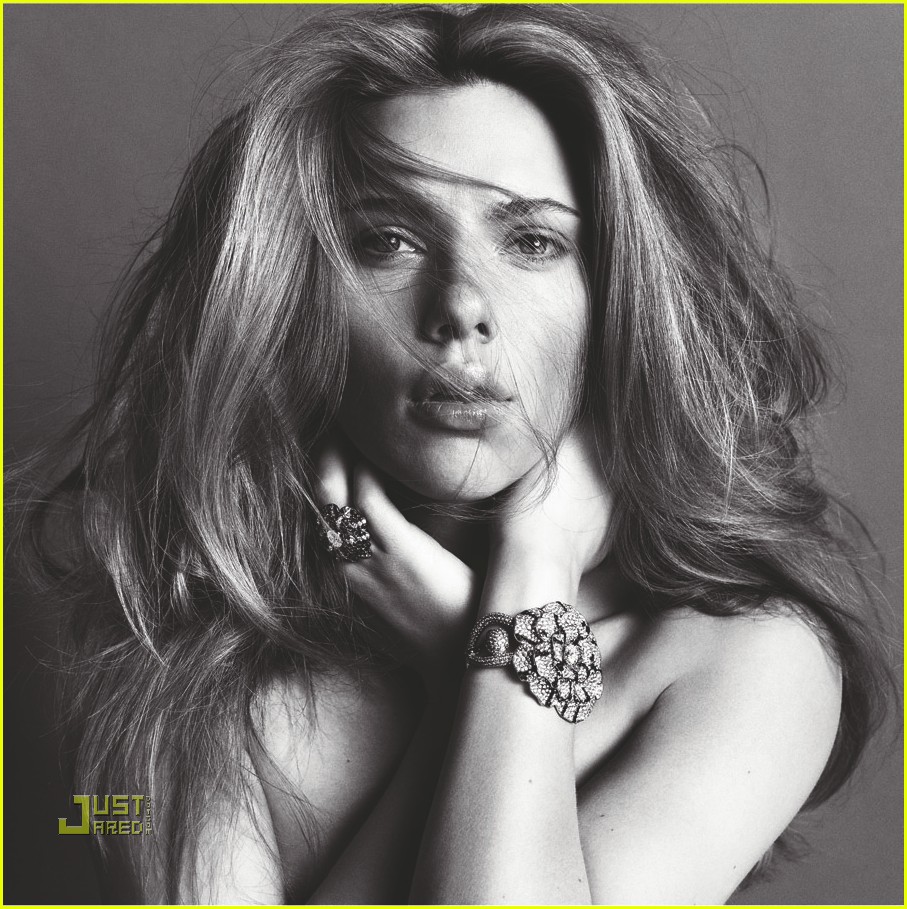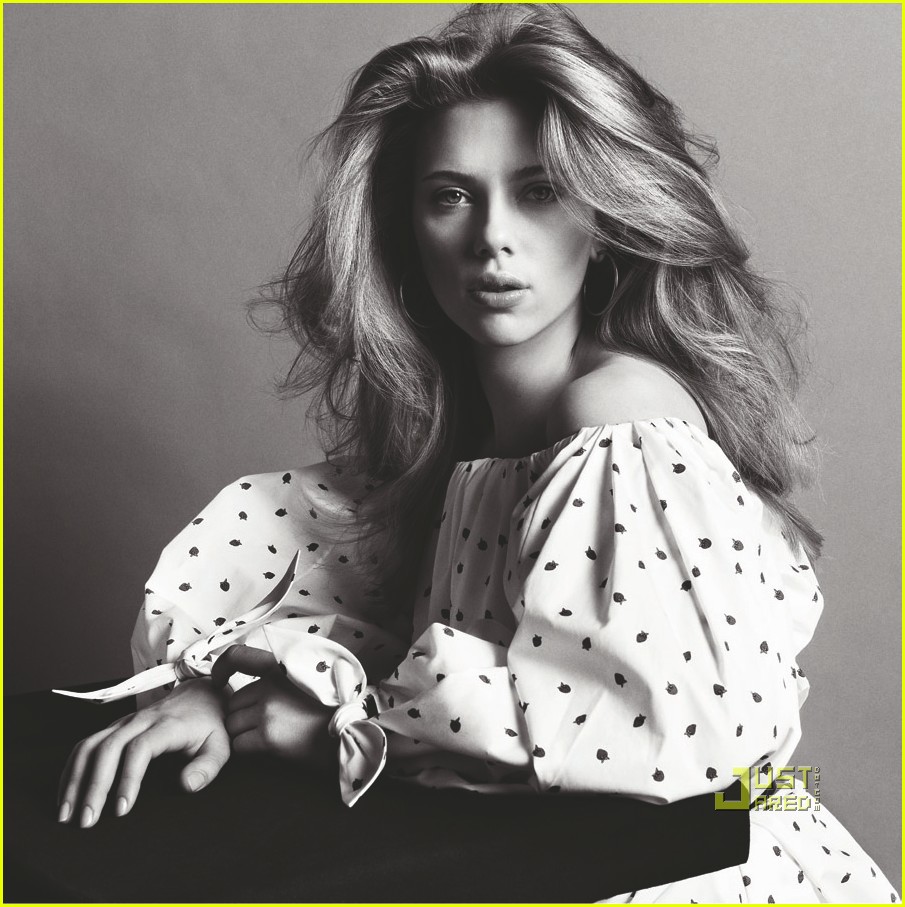 Cover and photos courtesy of Just Jared.