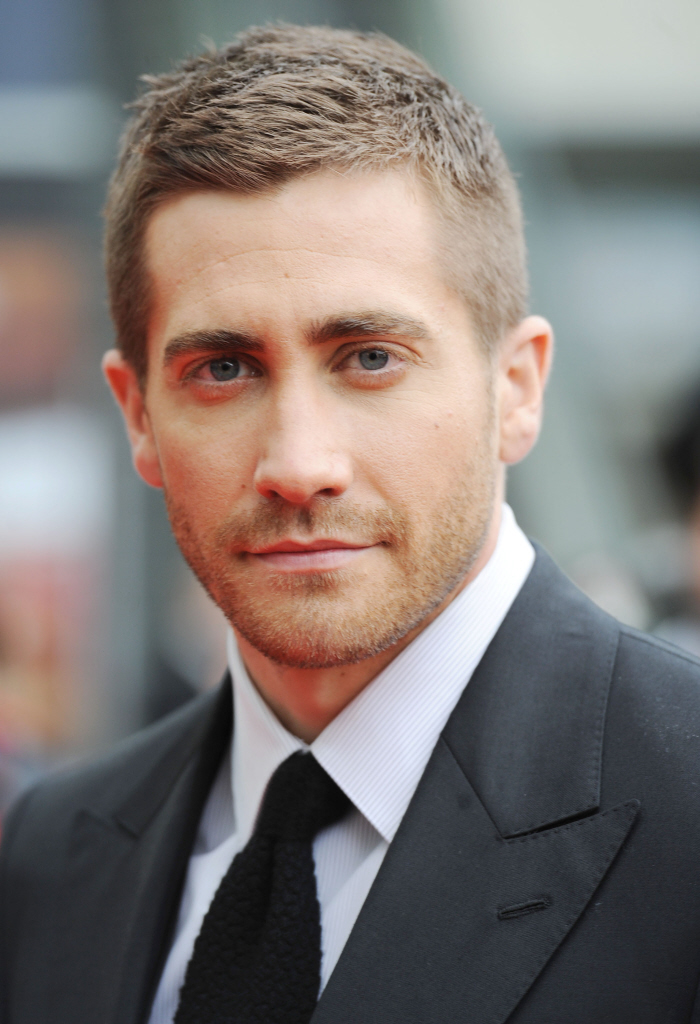 Last night was the big London premiere of The Prince of Persia, so Jake Gyllenhaal had to spend his Mother's Day abroad. Since he's so close to his parents, I'd imagine that killed him a little. Anyway, Jake looked very nice and not too orange, as opposed to his recent tan-tastic appearance on GQ. The British girls were all over him, too, especially his British costar Gemma Arterton. Arterton was wearing a big, beautiful ball gown that I like, but I would like better for an awards ceremony rather than a premiere. Still, pretty.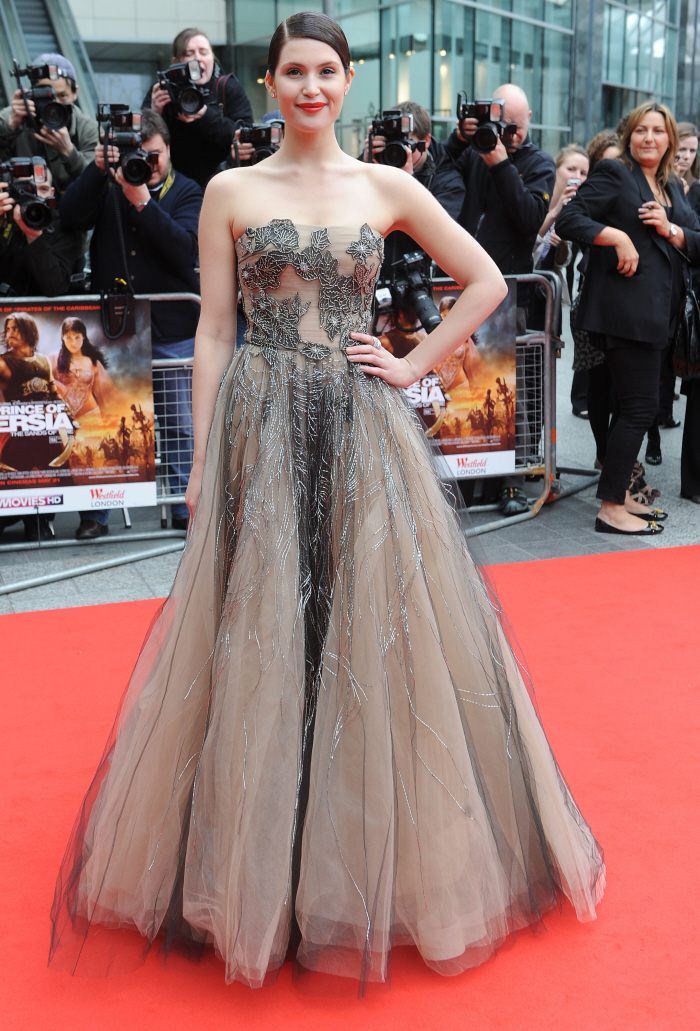 Jake gave a bunch of self-deprecating statements on the red carpet, so read into these what you will. Regarding his bulked-up body, Jake said: "My shoulders got so big that sometimes I couldn't reach to grab things." Regarding his shoulder-length hair for the film - which wasn't a wig or a weave – Jake said: "It took me six months to grow it, which was the hardest part of it all. It was harder to grow the hair than do the accent or to swordfight. It's almost harder than acting! It was shampoo and conditioner – not a two-in-one – because the physique was developed by vigorous scrubbing and rubbing of the scalp with shampoo. That really worked the bicep area and if you really focus on the core while you are doing it, your abs get totally ripped up."
Gemma Arterton, meanwhile, outed Jake as a man afraid of ostriches, which are in the film: "Jake is scared of ostriches. He ran away and the look on his face is not acting, it's real!"
By the way, I saw this dude's photo at the premiere, and I just had to put it up. His name is David Gandy and isn't he just the prettiest thing you've ever seen? According to Wikipedia, he's a British model, not an actor. Sigh…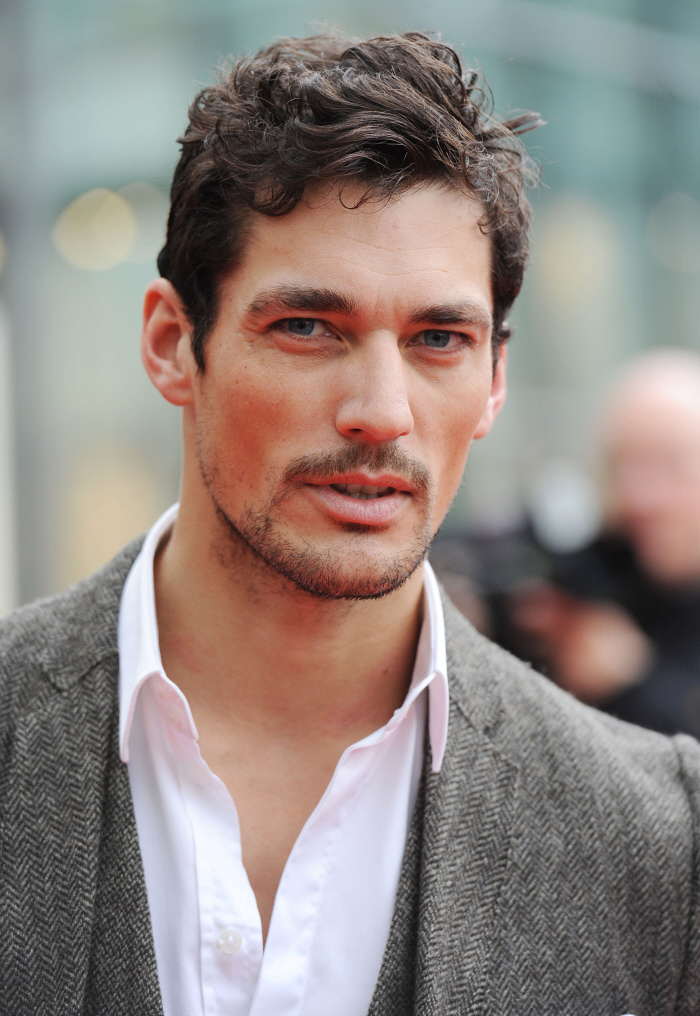 Jake, Gemma & David Gandy at 'The Prince of Persia' premiere in London on May 9, 2010. Credit: WENN.