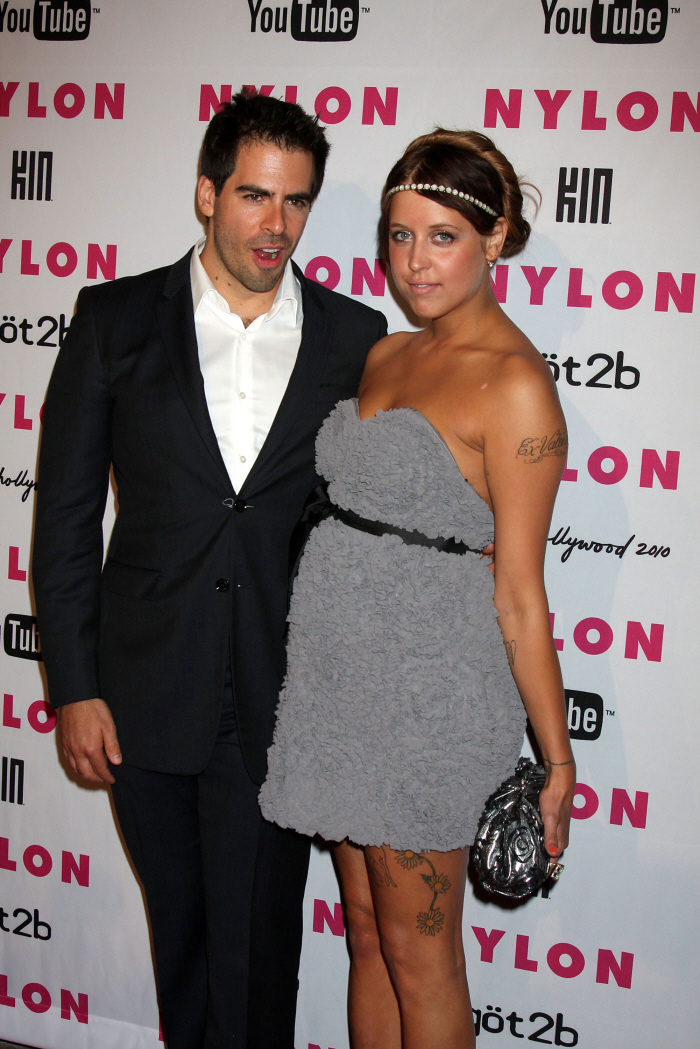 Christ on a cracker, Peaches looks pregnant, doesn't she? Fortunately, I think it's just this hideous bathmat dress. Or is it? I'm looking through all of the photos, and from some angles, she doesn't look quite so knocked up. Maybe the bathmat dress is cut strangely and gives the impression that she has an enormous gut? Something even more shocking – The Daily Mail chose to ignore the obvious "Is she pregnant?" story and focused instead on the "Peaches has a horrible orange fake tan" story.
Peaches Geldof has experimented with many things in her time – and last night was no exception. Doing away with her natural skin tone, the 21-year-old socialite turned up to a Hollywood party, sporting a shocking fake tan.

Wearing an unflattering textured, strapless dress, Peaches ensured she displayed her orange flesh to the maximum as she posed for photographs at Teddy's club at the Roosevelt Hotel.

And with her revealing outfit exposing her many tattoos, she really was a sight to behold.

Peaches was joined by her new boyfriend, film director and actor Eli Roth, 38, and her father, Sir Bob.

The star has been in hot water again recently – having been sacked from her Ultimo underwear contract after becoming embroiled in a drugs scandal – so perhaps daddy came along to keep an eye on his eldest daughter.

However Sir Bob, 58, may well have felt out of place amongst all the young starlets who turned out to the party.
[From The Daily Mail]
I really don't get Peaches, and I don't get this relationship. Nothing has convinced me that Peaches is anything but Britain's version of Paris Hilton. It would be like Hugh Grant coming to America and dating Paris Hilton. That's how wrong this relationship is.
CB wanted me to mention how stoned Peaches looks. Doesn't Peaches know how bad that is for the baby?!?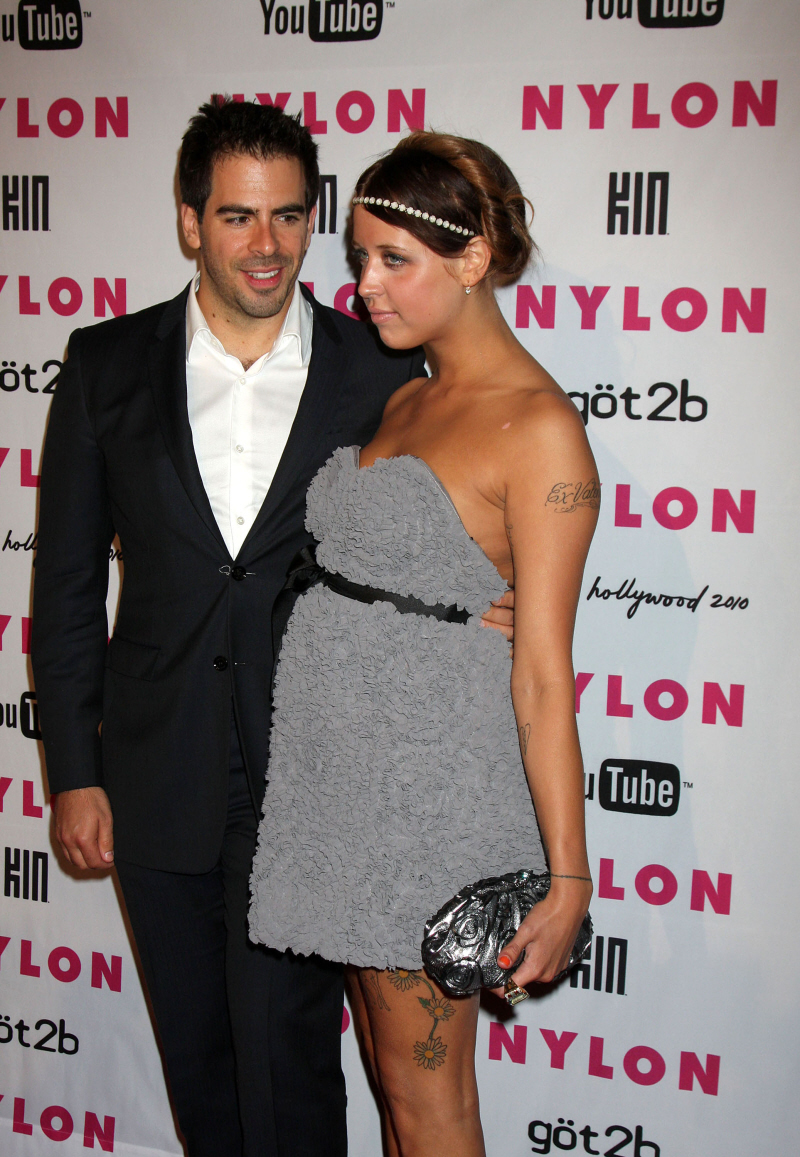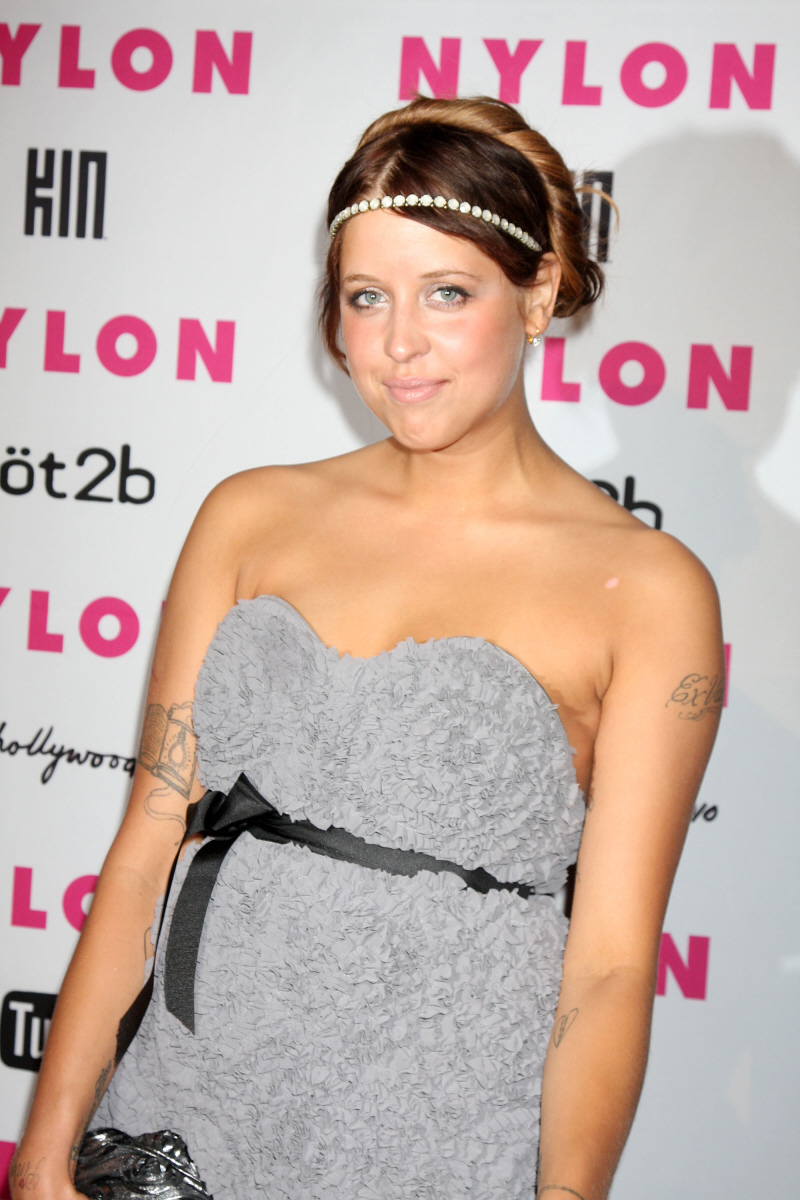 Peaches and Eli at the Nylon party on May 12, 2010. Credit: WENN.