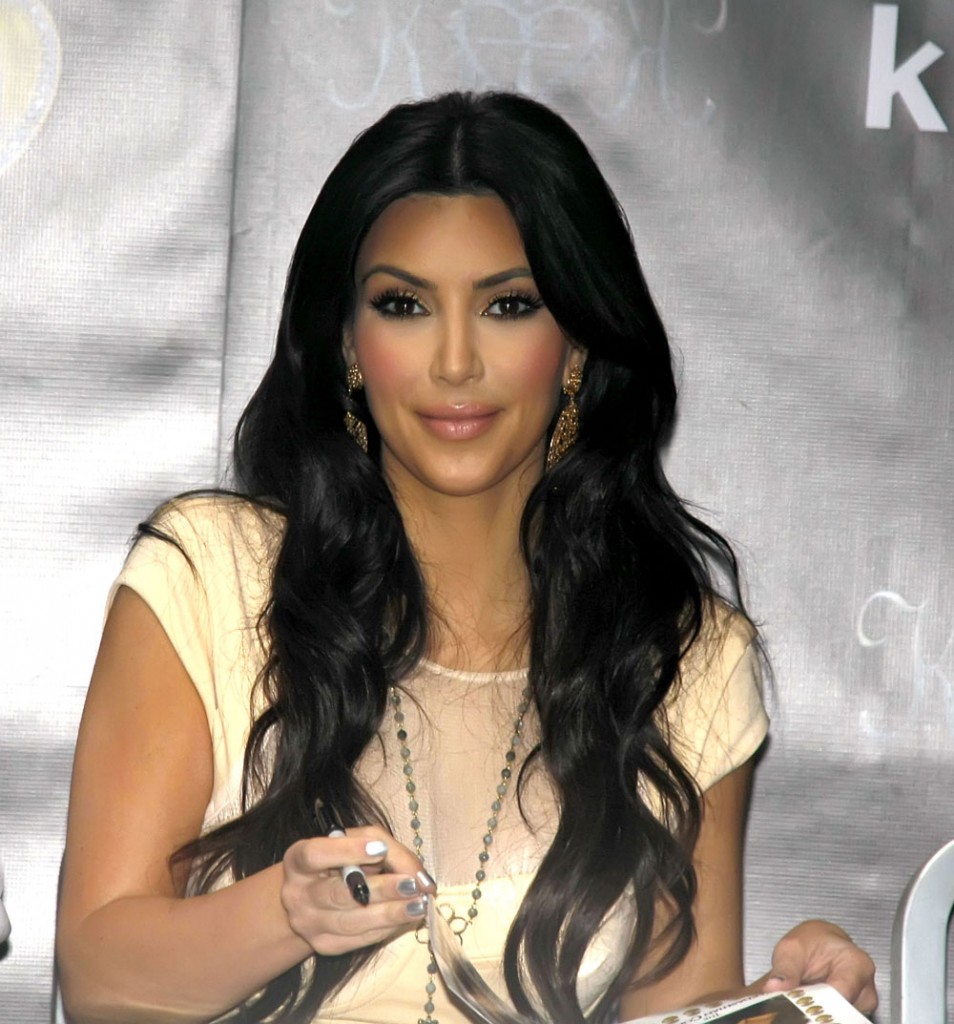 Kim Kardashian's weight loss secret might not be the caffeine pills she's constantly hawking. Mike Walker in this week's National Enquirer has an item claiming that Kim told Ryan Secrest she renders her food inedible by spraying Windex on it so she won't eat it. How does that work logistically? Kim told Ryan she only does that at home, so does this mental giant bring a big bottle to the dinner table, spray her food, and then just sit there and move it around while the rest of her family eats? Why can't she just excuse herself and/or dump her food in the trash and just wait? It doesn't make sense to me, but then this family rarely does:
Ryan Secrest, seated with Kim Kardashian at the star-studded White House Correspondents banquet, admits he was shocked when she whispered her super-secret diet trick: "I spray Windex on my food so I won't eat it!" Blurted Ryan: "What do you do, carry it around in your purse?" Giggling, Kim told him she uses the Windex trick at home, mostly – but when she's out on the town, she pours soda to spoil temptation for unwanted meals.
[From The National Enquirer, print edition, May 24, 2010]
Kim could alternately carry some of her own perfume in her purse. Considering all the crap that's in perfume she could spray that on her plate and ensure that she either stops eating or gets sick. Just throw your damn food out or ask for a half portion. The mind boggles. This reminds me of a couple of things: when Miranda dumped cake in the trash and poured dishwashing soap over it on Sex and The City so she would stop pigging out, and the dad on My Big Fat Greek Wedding, who used Windex for just about everything, including bug bite treatment. Apparently it's also an appetite suppressant, although some scrubbing bubbles or cyanide would also do the trick.
Along with perfume, Kim and her family have slapped their name on a jewelry line, ironically called Virgins, Saints and Angels. Kim and her two sisters Khloe and Kourtney made an in-store appearance at Kitson earlier this week to launch the line. ShopKitson.com has it available, and it looks like incredibly overpriced gothic and rosary style pieces. It's ugly and with a price point that starts at $198. This family is just raking in the dough. They'll need it to pay for all the plastic surgery they're obviously fond of.
Photo Credit: Kokopix/WENN.com