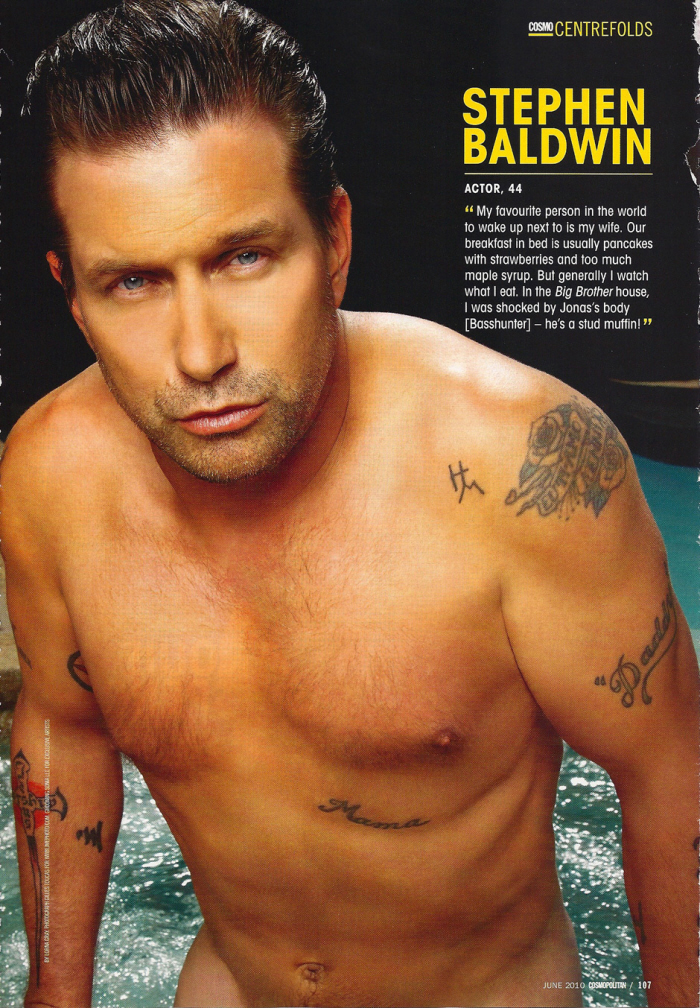 Did you ever want to see a photo of a dripping-wet Stephen Baldwin? No? Too bad, because here he is, in all his glory. That's not water that dampens his skin, it's Jesus's tears. Can you tell my allergy medicine just kicked in? Anyway, doesn't he look like he's sucking in his gut big-time? Like he's sucking and holding his breathe thinking "Takethepicturedammit." I also think he might have laser eyes.
Now, Stephen wasn't the only one tweaking his nipples for Cosmo UK. America's Next Top Model judge and photographer Nigel Barker also posed with the ass of his wife. Judging from her ass alone, I don't like her. Also: Holy Shadow Wang! Why didn't someone turn on a desk lamp when they were doing pictures? Nigel's got his legs spread and that towel is reaching for a stiff breeze.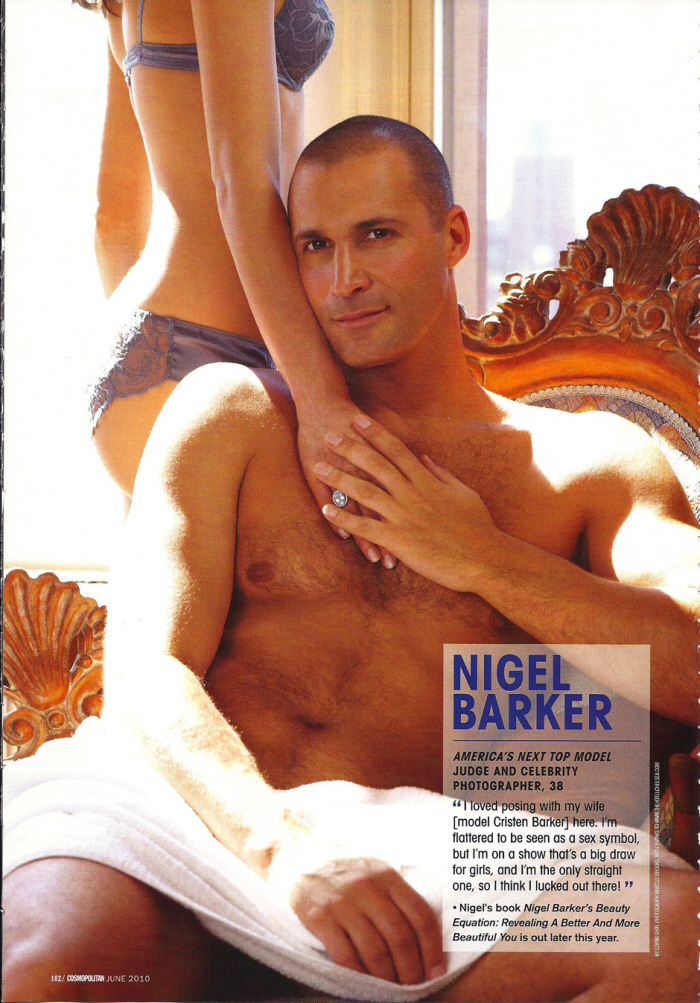 There's also Jesse Metcalfe, also known as "Who?" He looks like he smelled something.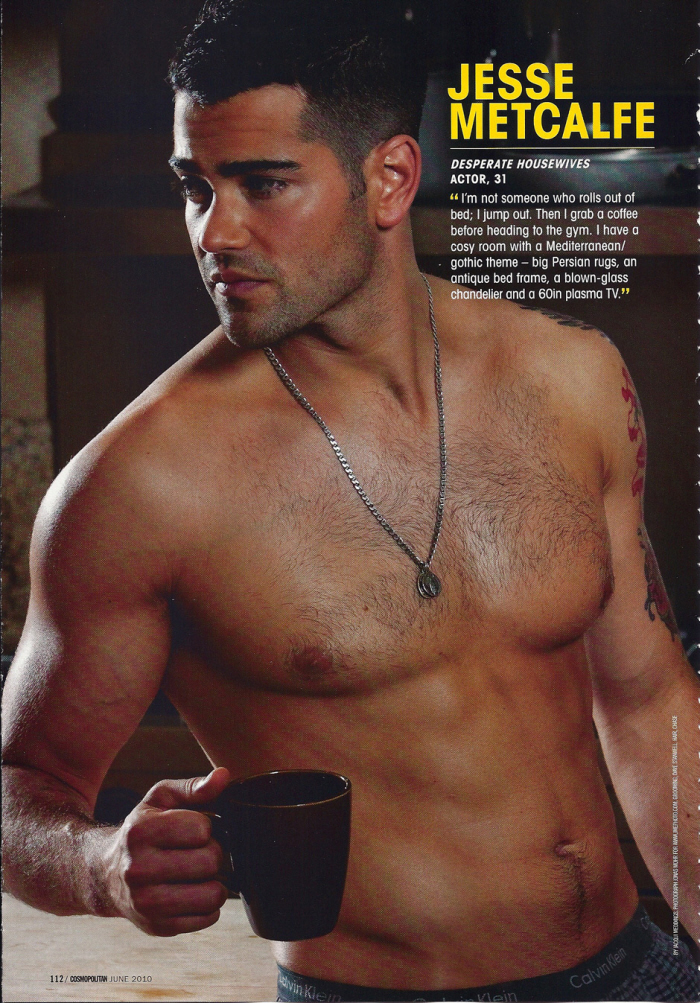 But my favorite dude of the whole pictorial was this one – Louie Spence. Apparently, he's the star of "Pineapple Dance Studios" which I guess is a show in England? I adore Louie because he has no qualms about rubbing a pineapple on his wang. Or is f-cking that pineapple? The pineapple is, at the very least, a close friend. I expect Louie's publicist to issue a statement any moment now: "Louie and the pineapple are just costars, the pineapple is happily married."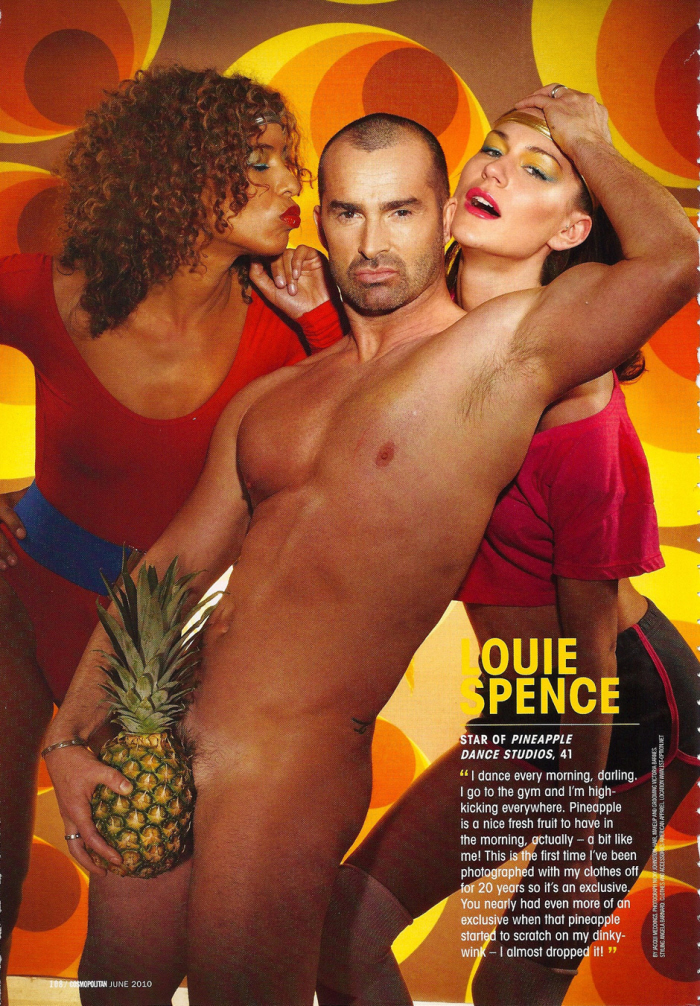 Photos courtesy of HuffPo.