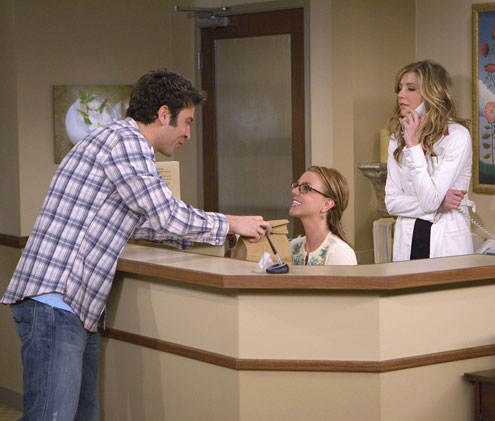 Britney in a still from her upcoming guest role on "How I Met Your Mother"
Britney Spears was ordered to pay $375,000 to cover her ex Kevin Federline's exorbitant legal expenses while fighting for custody of their two toddler sons. Federline was asking for half a million, and the judge's ruling represents $125k less. Federline will receive $175,000 just for showing up at his own birthday party at Pure Nightclub on March 21, so it might be tight for him given his pimp lifestyle but he can probably afford the remaining legal bills. Maybe he'll ask his attorneys to reign it in, now that he knows he's responsible for at least part of the bill. Britney reportedly makes $700,000 per month, but up until her father took over she was spending it almost as fast as she made it.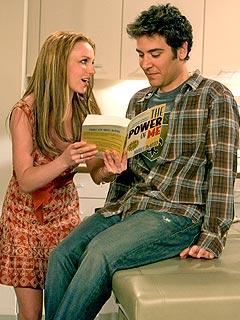 In November, 2007, Britney paid $120,000 to Federline's lawyers for his last legal bill. He received $20,000 a month in spousal support and $15,000 a month in child support at that time, but his spousal support ran out on November 15. Federline has denied reports that he has asked for more child support after retaining sole custody of the children.
Apart from this expected financial setback, Britney is doing well by most accounts. There's positive advance buzz for her guest role on the CBS sitcom "How I Met Your Mother," which will air on March 24. The cast praised Britney's professionalism on set and said she was funny and personable. Today the network released these two stills of Britney on the show, in which she plays a goofy receptionist with a crush on Josh Radnor's character, Ted.
Pictures via People and Page Six.