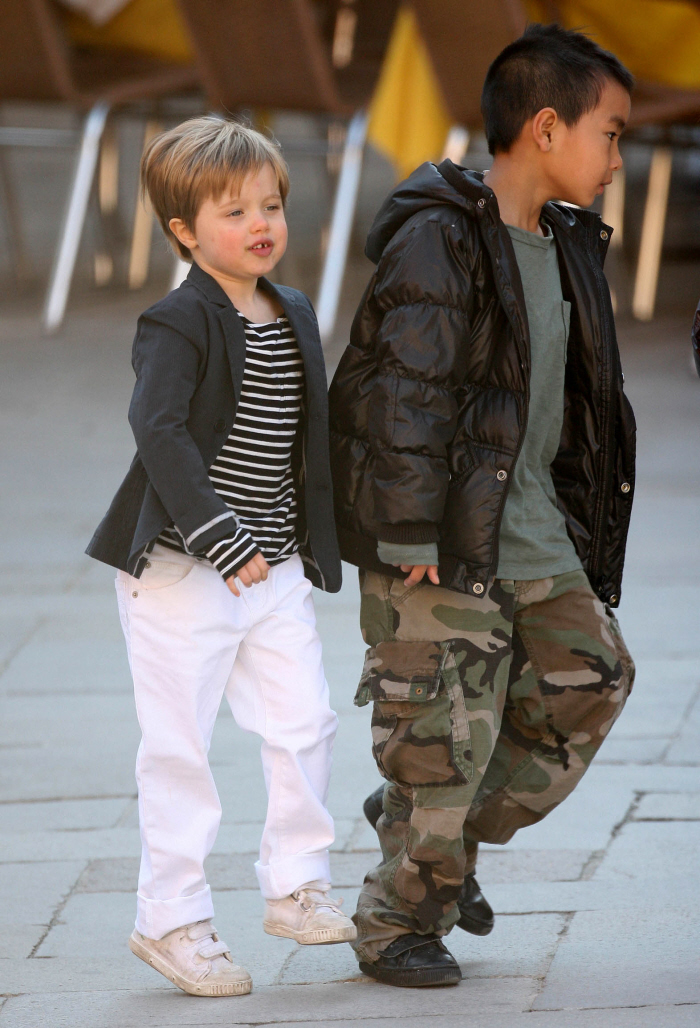 Several months ago, Life & Style set off a huge backlash when they ran a very negative cover story about how Angelina Jolie was "turning" Shiloh into a boy. The basic gist was that Shiloh is a little tomboy with a cute bowl cut and lots of hand-me-down clothes and toys from her brothers, thus, Angelina is making her daughter a lesbian. It was bullsh-t, and many commenters and many other sites called Life & Style out on their bullsh-t. Now it seems like In Touch Weekly is taking the "no judgment" approach when reporting about Shiloh's desire for a military-themed fourth birthday party:
Their daughter Shiloh will turn 4 on May 27, and Angelina Jolie and Brad Pitt are already making plans for her special day.

"Maddox had a soldier-themed party when he turned 4, so Shiloh wants the same," says a longtime family friend, adding that the lucky girl can expect new boots, toy guns and a new bed that looks like a spaceship.

"She wants boys' toys, since she's such a little tomboy. Brad also bought Shiloh a jeep that is safe for kids, and he's thinking of getting her a toy ATV that she can drive around the property."
[From In Touch Weekly]
I always wanted boys' toys when I was little too, just because they were cooler and made better. Toy manufacturers expect boys to try to destroy their toys, so they're extra durable. Boys' toys just make more sense. Shiloh is thrifty! No, really, she's just a little tomboy who thinks her older brothers are, like, the coolest people in the world. And who doesn't want a spaceship bed?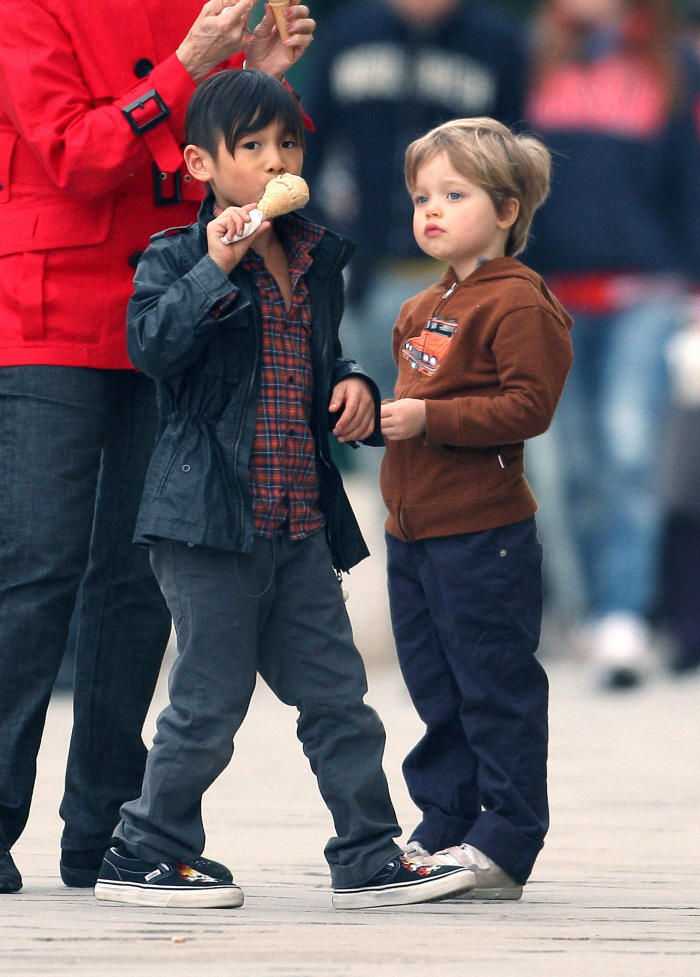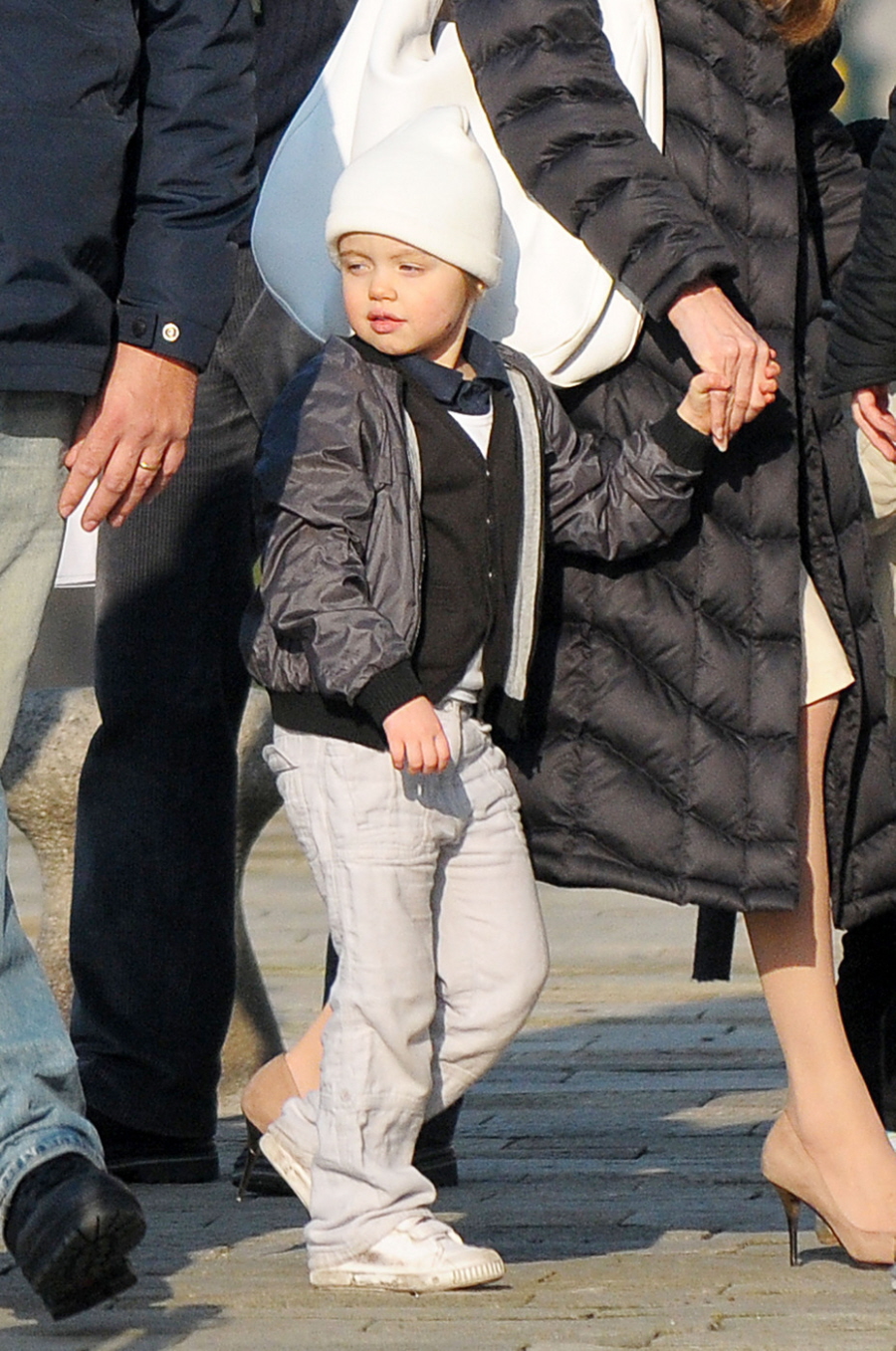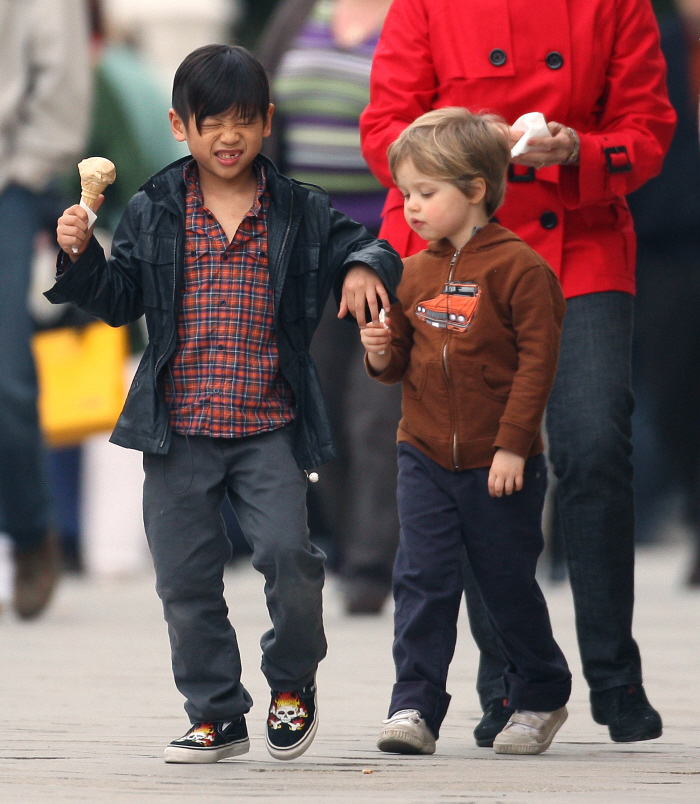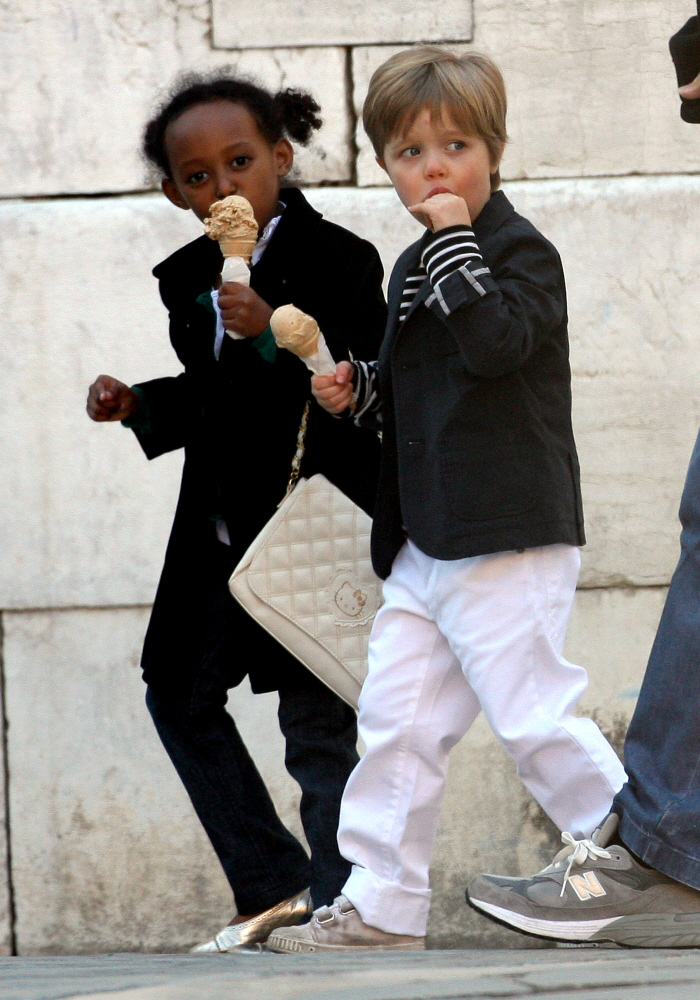 Shiloh in Venice on March 16, 2010 & April 16 & 17, 2010. Credit: INFphoto.com, Pacific Coast News and AAR/Fame Pictures.