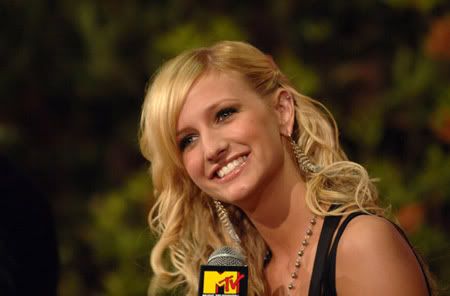 Ashlee Simpson will host the MTV Australian Video Music Awards at the Sydney Superdome tomorrow night. Her sister, Jessica, will be on hand for assumed presenting duties:
"She (Jessica) is just going to be making an appearance," said Ashlee of her 25-year-old sister.
"She is going to be back there, getting my back and giving me high fives."
The sisters will walk the red carpet at Sydney SuperDome tomorrow night, with a string of other international talent confirmed to attend, including James Blunt and Snoop Dogg.
"As far as inspiration for the show, I am just going to get out there and have a good time," said Ashlee, whose parents and managers Joe and Tina Simpson are also in Australia.
"You might see me shake my booty!"
As well as hosting duties, Ashlee will perform two songs, Boyfriend and Love.
"I just usually chill out and hang out with my band," she said of her pre-performance plans.
"I don't like to ever think too much about anything. I just like to go with it."
Ashlee held a press conference for the event with fellow performing act The Veronicas. Lisa Origliasso of The Veronicas is dating Simpson's ex boyfriend, Ryan Cabrera. Simpson and Cabrera split in the summer of 2004, citing their busy schedules as young artists and a lack of time together. Simpson's "Pieces of Me" is reportedly about Cabrera.
Here are Ashlee and The Veronicas and a couple of random ugly guys in underwear at the press conference. We also have the pictures of Jessica Simpson arriving in Sydney that you're probably already seen.
Update: pictures of Ashlee "and her current boyfriend (and guitarist) Braxton Olita on a cruiser in Sydney Harbour." [via]
15 pictures total.