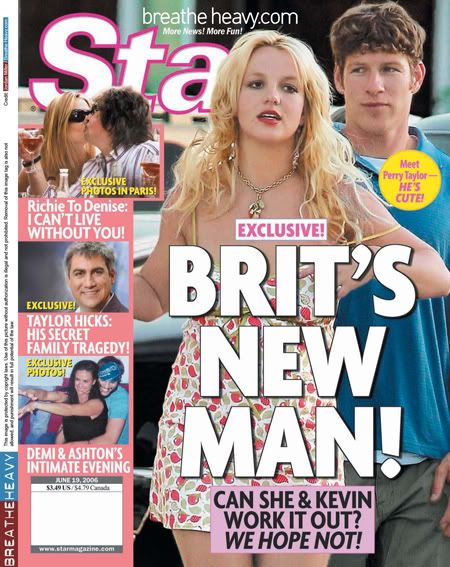 Yes, I know I already talked about these people today, but this is big news – it means that K-Fed realizes that his cash flow is about to be seriously restricted, and is resorting to a backup plan of living beyond his means like an average mallrat wannabe rapper from the 'burbs:
Kevin Federline has reportedly been signing up for as many credit cards as possible in an attempt to cash in on wife Britney Spears' wealth before the pair allegedly split.
The fledgling rapper is said to have been spotted in a Malibu shopping mall picking up endless credit card applications forms – further fuelling rumours the couple are heading for the divorce courts.
Federline has also reportedly told friends he is planning to borrow as much cash as he can and then leave his unsuspecting spouse – who is pregnant with their second child – having to pay half of it back.
A source told Britain's The Sun newspaper: "He realised without Britney he has hardly any money coming in to sustain his flash lifestyle.
"So he is planning for the future and figures Britney will pick up the bill anyway when the divorce comes through because they will have to split everything – including debts."
Ok, so Kevin has a somewhat smarter plan – he hopes to stick Britney with the bill during the divorce. That means the big D-Day is coming, people!
Of course Kevin is said to be jealous of gorgeous helpful Perry, who is getting a lot more positive press as Britney's bodyguard than K-Fed ever did as her deadbeat husband. He must be reading TMZ like the rest of us, because he can't get jealous of Perry in person since he's never been seen with him. He aso hasn't been photographed with Britney in over two months.
Here are some scans from Star courtesy of BreatheHeavy.com. You can read Star's article about Perry that's similar to news we've already posted. He's a great guy and is changing Sean Preston's diapers, helping Britney around the house, and generally pissing off absent Kevin.