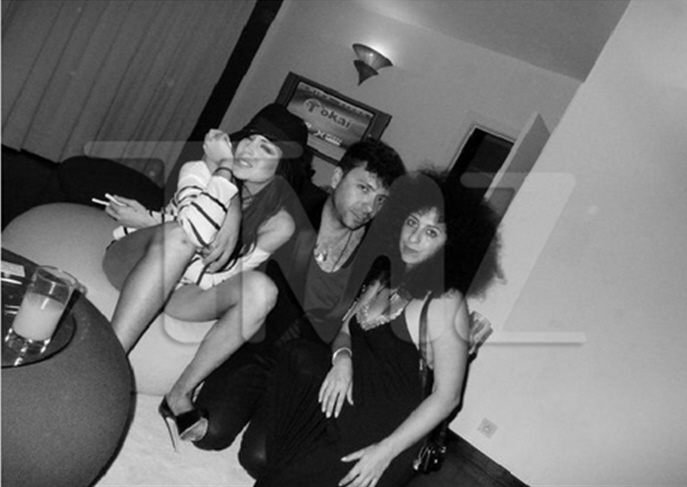 Lindsay Lohan is back home in LA, at last. Her court hearing is today, so we should have news about that later on. Her judge even pushed back her vacation just so she could hear Lindsay's case, so that seems good, like Lindsay is dealing with someone who is fed up with her crackhead shenanigans. Before Lindsay sits down with the prosecutor and the judge (and throws drinks in their faces, just a guess), she sat down for another budget interview with Hollywood TV. They asked her about that now-infamous cocaine photo (above). Previously, Lindsay's explanation was "That's a set up that's so untrue." Now her explanation is something about going to this room and being stopped by this couple and they were fans and she didn't look around the room and it's none of her business. Something like that.
She also denies doing drugs ("No… no.") and she thinks she's in compliance with her probation. Oh, and according to Lindsay, "the only person" who is suggesting she should be in jail is her father. Sure… except for all of us in the cheap seats who are afraid that one of these days she's going to be so f-cking out of her mind on drugs, she's going to end up killing somebody. Also: Her passport was "stolen" out of her room, along with some jewelry. Of course. My guess? The jewelry was "borrowed" and Lindsay didn't want to return it, so now it's "stolen". As in, she stole the sh-t.
When asked why she was partying in Cannes, Lindsay says: "I wasn't partying in Cannes. I was there for work. I was there promoting a film. I've been focusing on my work and getting my classes done, therefore, you know just to be able to start to film again so I can have this all put behind me. And that's been my goal for a very long time now. I got into this because I enjoy acting not because I enjoy going to court and having to deal with certain things like this." Regarding rehab, Lindsay says: "I don't see why I'd even have to do that (go into rehab). I don't see why that would even be a question." Of course not.
Oh, by the way – most sources have Lindsay knocking back wine on the plane from Cannes to LA. According to the NYDN: "After partying until the early hours of Saturday morning in Cannes, France, the troubled star boarded a British Airways flight to London Saturday, where she was spotted knocking back red wine." Of course.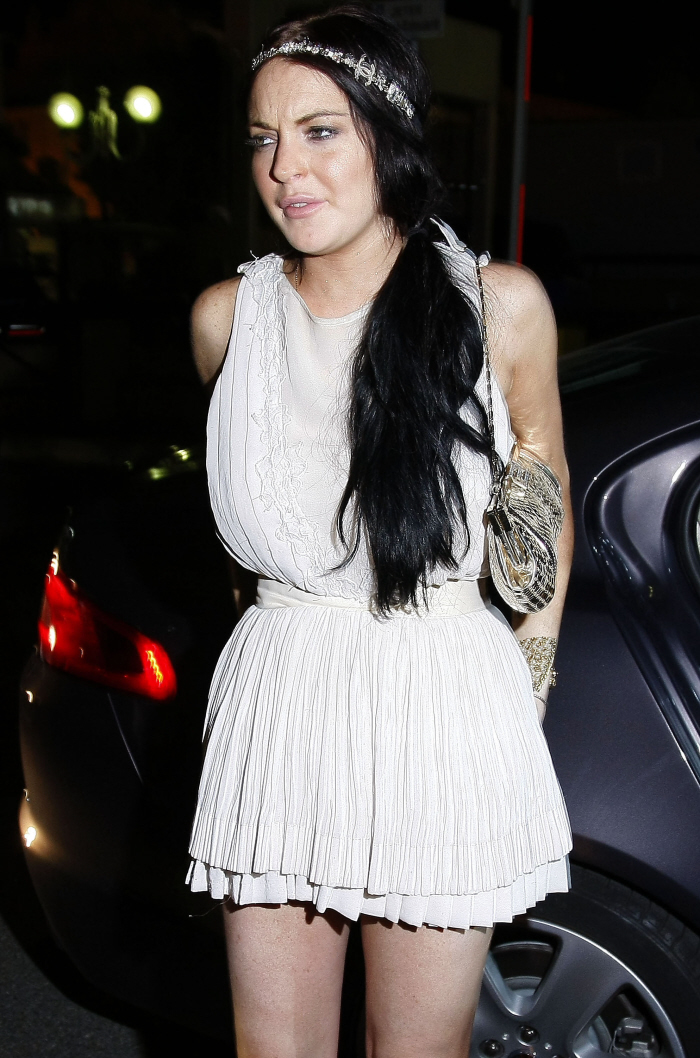 Lindsay Lohan in Cannes on May 21, 2010. Credit: WENN.