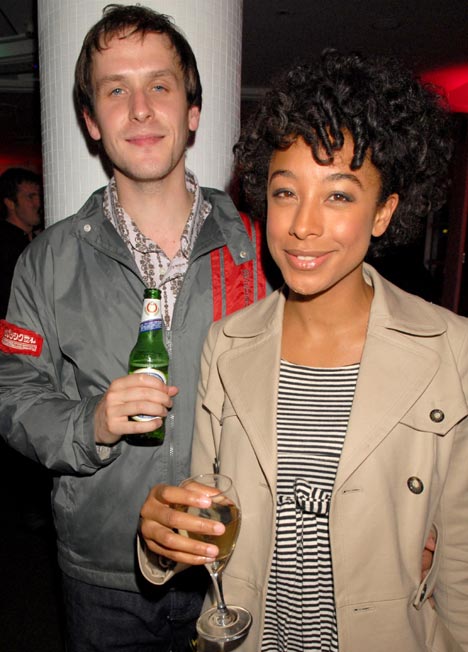 31 year-old Jason Rae, a saxophone player and husband of singer Corinne Bailey Rae, was found dead in a London apartment yesterday afternoon. Rae played with the Haggis Horns, an "eight piece live funk band" that has worked with Amy Winehouse, Mark Ronson and Nightmares on Wax.
The Daily Mail reports that a 32 year-old man was arrested in conjunction with the death "on suspicion of supplying controlled drugs" but that he was released on bail. An initial autopsy was inconclusive, and the coroner is awaiting the results of toxicology tests.
The late Rae's wife, Corinne Bailey Rae, 29, was not at the scene at the time. She is best known for the hit song "Put Your Records On" and took home a Grammy this year for album of the year for a collaboration with Herbie Hancock on "River: The Joni Letters."
That's a very young age to die and although it looks like it's drugs-related there's not enough evidence yet to reach that conclusion.
Details from TMZ and The Daily Mail.