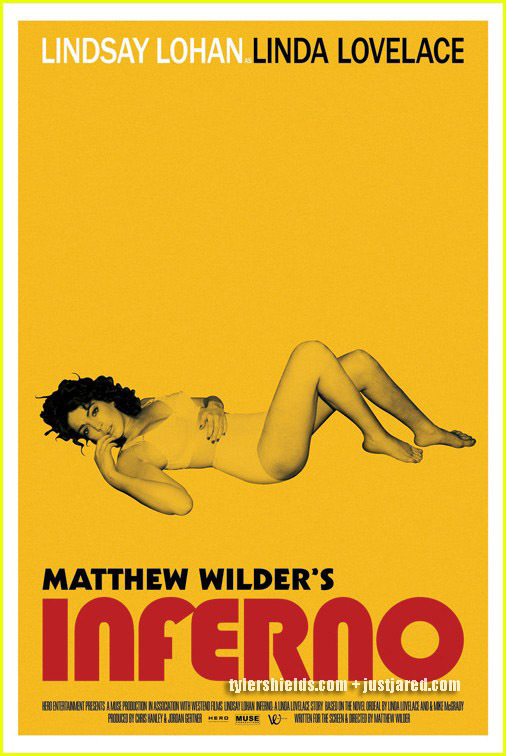 I honestly keep thinking that any day now, the "financing" is going to fall through on this absolutely doomed film project about the life of porn-star-turned-activist Linda Lovelace. The film is called Inferno, and they've yet to even start filming one scene, but we already have TWO posters for the film. What the hell? I'm starting to think that Lindsay Lohan is going to finance the film by herself, on her knees. I know that's crude or mean or whatever, but I just don't see how any producer or director or insurance company would want to get anywhere near her, unless they were getting some kind of sketchy, cracked-out sexual favors in return.
Anyway, the posters. They were done by Tyler Shields, the photographer best known for covering Lindsay Lohan in (fake?) blood, giving her a (fake?) gun, and doing one of the most disturbing photo shoots ever. Tyler and Lindsay are "friends". Meaning that he probably gives her free coke. I prefer the big yellow-orange one with Lindsay on her back, just because that's a more striking image, and it seems more 1970s to me. The other one looks like a screencap from a Lifetime movie – "Lindsay Lohan stars in Not Without My Abusive Curly 1970s Porno Wig Of Doom: The Linda Lovelace Story". Gross.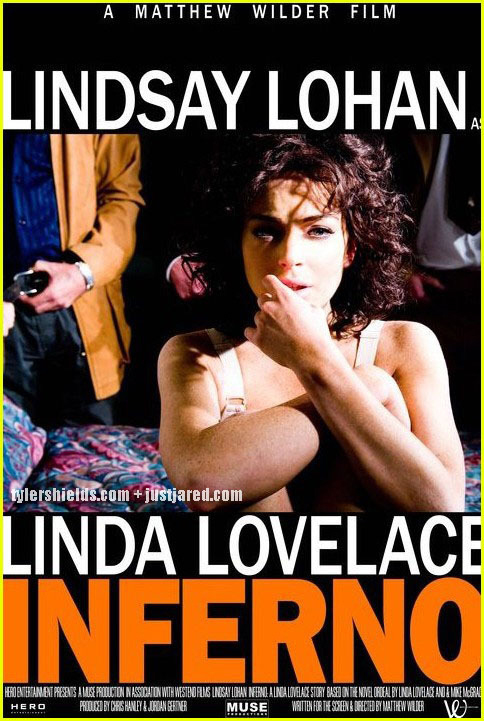 In other Lohan news, she did have some sh-t to say in her sober tweets: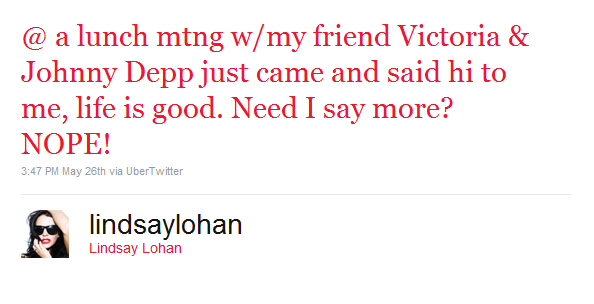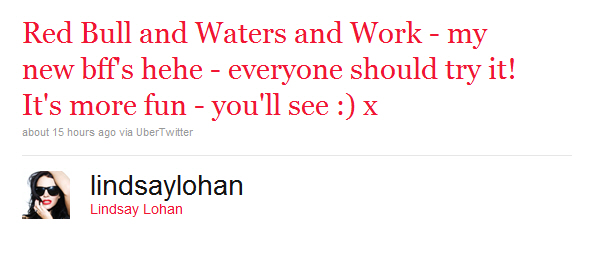 [From Lohan's Twitter]
Johnny Depp? Bitch, please. Lying crackhead.
Inferno posters courtesy of HuffPo.