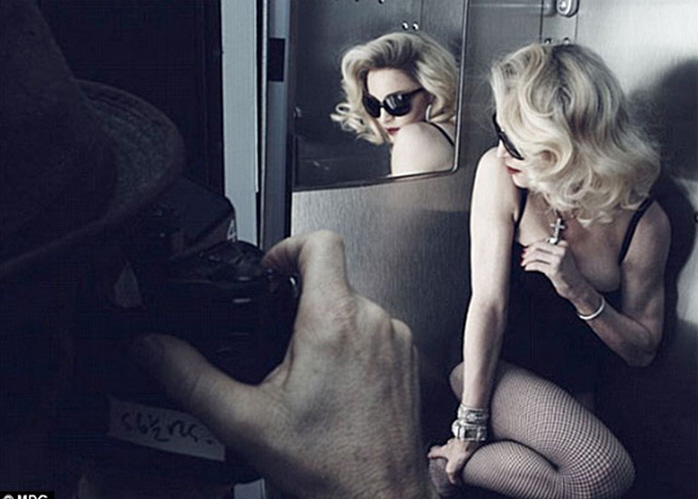 Here are some new ads and behind-the-scenes photos of Madonna's latest venture, a sunglasses line under the Dolce and Gabbana label. It's called the "MGD" line. As CoverAwards points out, the ads pretty much look like every other photo shoot Madge has been doing for the past two years. Fishnets, gristle, younger dude, chicken cutlet cheeks, black, and some extra gristle on the side. Oh, and a dash of Jesus – Christ, not Luz. Madge dons another diamond-encrusted crucifix for the shoot. Here are more photos: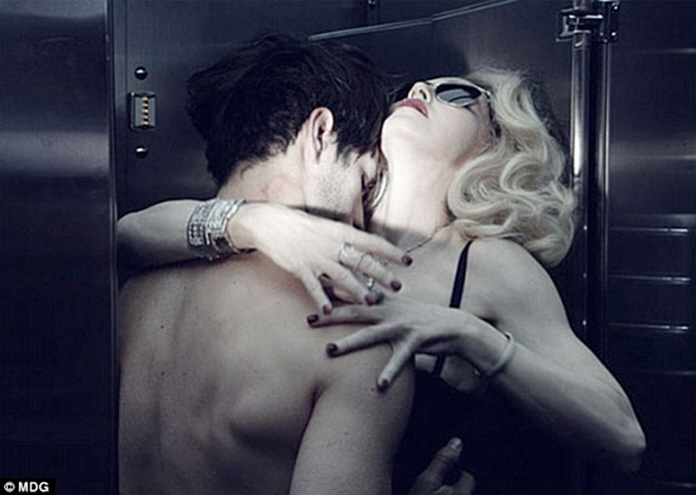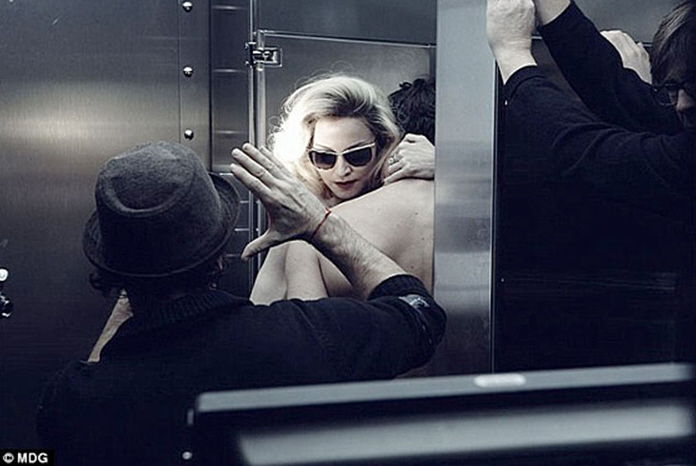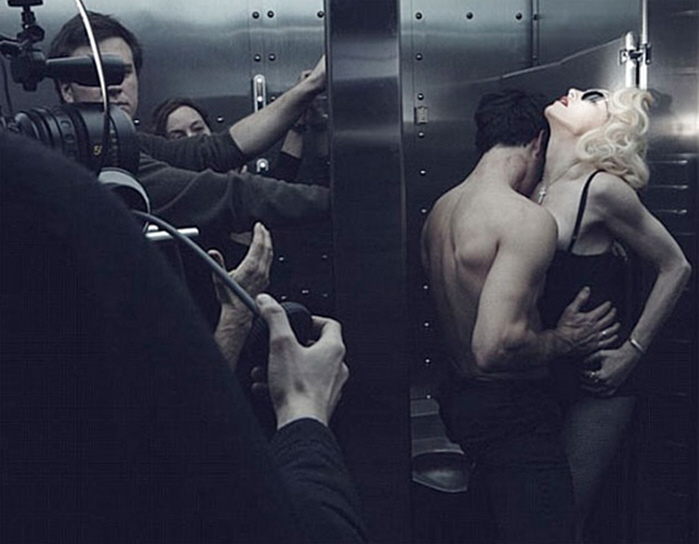 Eh. I never know if Madonna still thinks she's shocking us? Or at this point, is her image just on "Greatest Hits – Repeat". Pale skin, vampire red lips, platinum white-blonde hair, crucifix, black dress, rinse and repeat over and over. When I finally saw the video ad (below) it even drove the "been there, done that" vibe even further. There's a weird chant of "Madonna" that seems to be coming from far away, as we see extreme close-ups of Madge's parts. It just seems tired.
Photos courtesy of The Daily Mail and New York Magazine.