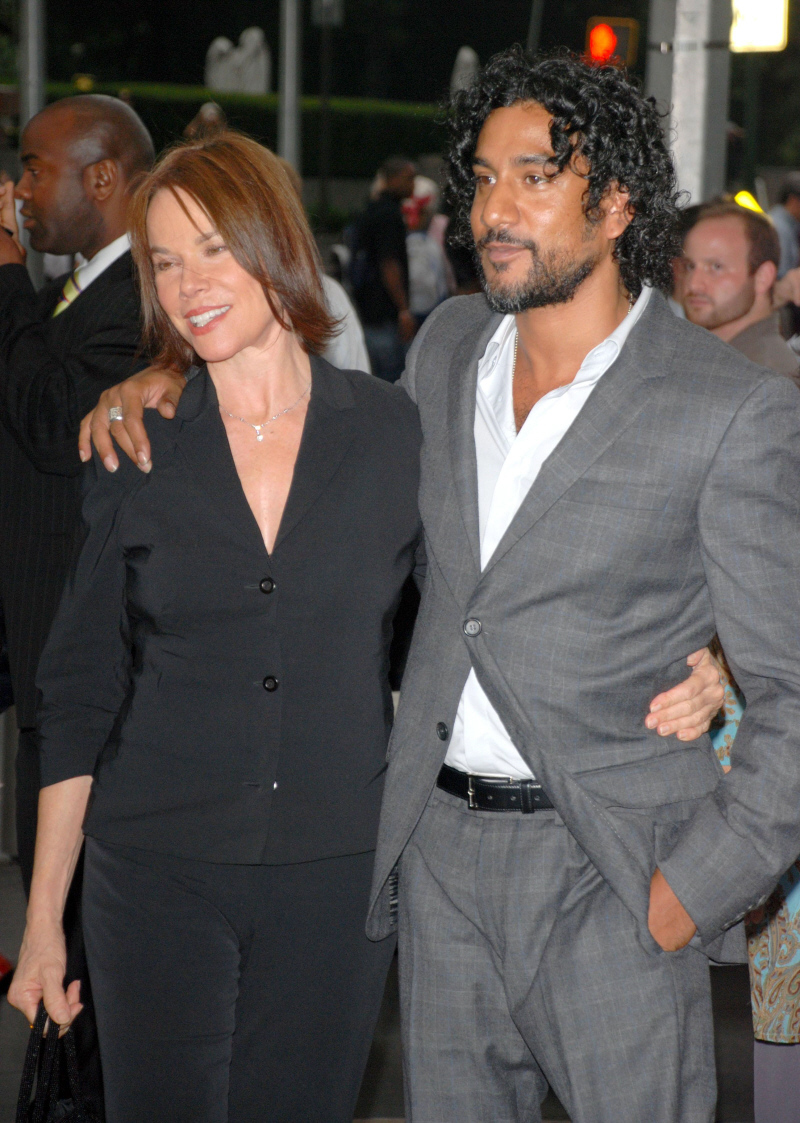 My mom and I were just talking about Naveen Andrews (41) and Barbara Hershey (62), and both of us expressed surprise that they were still seemingly together – not so much, as it turns out. People Magazine got Naveen's manager to confirm that Hershey and Andrews split some-odd six months ago! What the hell? What's with the recent trend of celebrities splitting months before anything is announced? With Naveen and Barbara, my guess is that they were just simply one of the stranger pairings in the Hollywood universe, but I still don't know how the tabloids missed the Halle Berry-Gabriel Aubry split, or the Tim Robbins-Susan Sarandon split. Here's a little more from People:
They had a 21-year age difference and endured a strain that would have sunk any other relationship, and still Barbara Hershey and Naveen Andrews continued as one of Hollywood's more endearing couples.

But now comes word that it quietly ended for Hershey, 62, and Andrews, 41, six months ago. "They remain best of friends," Andrews's manager Renee Jennet tells PEOPLE.

In 1998, long before Andrews would go on to star in TV's Lost, the then-29-year-old actor met Hershey, then 50, a veteran of films such as Beaches and Hannah and Her Sisters, on the set of the obscure 1999 indie film Drowning on Dry Land.

They were together until a 2005 separation that was as brief as it was eventful: Andrews confirmed that during the split he fathered a child with another woman. Andrews and Hershey worked things out and continued their relationship until their breakup last year.
[From People]
Back in 2006, an actress named Elena Eustache gave birth to Naveen's son Naveen Joshua. The love child had been conceived (allegedly) when Naveen and Barbara were on a break. Naveen and Barbara got back together the same year, and then, back in January 2009, both Barbara and Naveen fought for full custody of Naveen Joshua after Elena seemed to go a little crazy. She took the boy out of state, in violation of the custody agreement she and Naveen had worked out. During the custody hearing, Elena accused Barbara Hershey of witchcraft (for real) and that Naveen was trying to poison his son. The judge ordered a psych evaluation of Elena, and Naveen and Barbara got full custody. There is no word on whether Naveen and Barbara's split will affect the custodial arrangement. Beyond that, all I can think about is Naveen being available – sweet Jesus, I love that man. I doubt I'm his type though. Maybe I'll set him up with my mom.
Here are some cute photos of Naveen with Naveen Joshua. He looks a bit like Matthew McConaughey's little Levi:
Naveen and Barbara on Sept. 10, 2007. Credit: WENN.