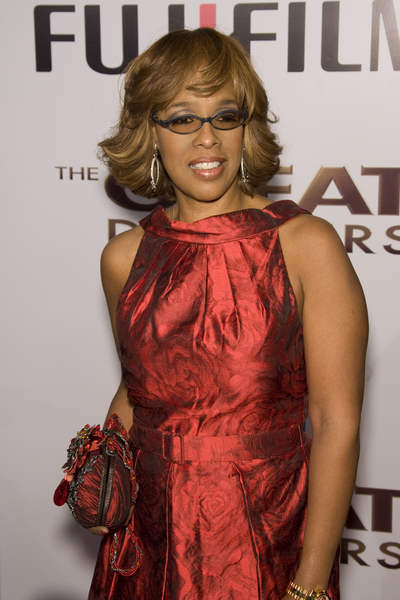 Oprah Winfrey has bought her ever-present best friend, Gale, a penthouse in New York City for $7.1 million. Page Six reports that it was purchased by a business with the name of Oprah's recently departed cocker spaniel, Sophie:
GAYLE King, Oprah Winfrey's best friend, has moved into a penthouse purchased in the name of Oprah's recently departed pooch, Sophie. According to deed-transfer records released yesterday, a company called Sophie's Penthouse LLC bought a $7.1 million full-floor sky palace atop the 36-floor building at 207 E. 57th St., reports The Post's Braden Keil. It has three bedrooms, 31/2 baths, a large living room/dining area, and a 768-square-foot wraparound terrace.
Oprah was worth $1.4 billion in 2006 and she can easily makes the amount of money she spent on her girlfriend's new apartment in interest. (It would take about two months assuming a 5% interest rate and about a billion in the bank.)
These two have denied repeated rumors that they're more than just friends, with Oprah promising us that she'd tell us if something were going on, and saying that people just don't understand a long-lasting deep friendship between two women.
For Oprah, a $7.1 million apartment is like one of us buying a friend some candles from Target. It's a nice gesture that doesn't cut into the budget at all. Oprah even set up a business with a cutesy name to give Gale the gift.
Oprah called her dog Sophie "my little girl," and was devastated when she lost the dog to kidney failure on March 10th. It was the second death of one of Oprah's beloved dogs in under a year. She lost another cocker spaniel ten months ago when the dog choked on a small ball while with a carer. Like Leona Helmsley, Oprah is said to be leaving her dogs $30 million in her will to ensure that they're pampered in the event that she passes.
I wonder how much Gale will be getting. As much as we make fun of Oprah, I would surely kiss her ass if she was my friend. Like a nasty old aunt, you want to make sure she leaves you something.
Gale King is shown in the header image at The Great Debaters premiere on 12/11/07, thanks to PRPhotos.