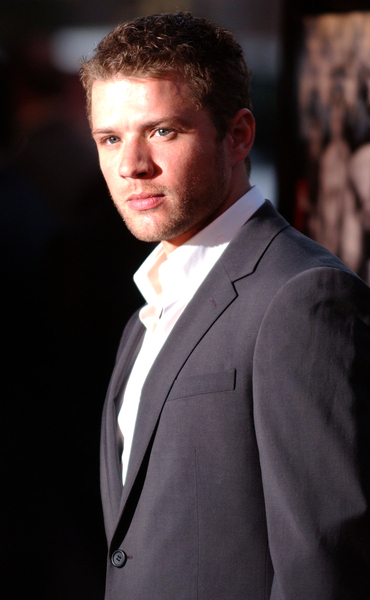 Ryan Phillippe played the first gay teenager on television in his first acting role on the soap opera One Life To Live in 1992. He talked to Ellen Degeneres today and told her in an interview that he got discovered as a teen in a barber shop by a casting agent who asked him if he wanted to get into modeling. He did some modeling work and commercials before landing his role on the show.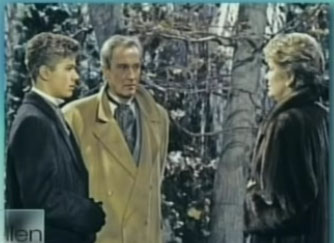 Ryan Phillippe on "One Life To Live in the early 90s
Ellen asked Ryan if his people advised him against taking the controversial role and he said "you know, I had no people… no one stopped me."
Ellen said that was a good thing because he probably made a difference in a lot of people's lives.
On gay teens telling him he saved them from suicide
Ryan said "I wasn't really aware at the time, I was 17 years old myself, but I remember getting fan mail and since it was my first big job – that's exciting, getting fan mail… Some of them were pretty moving. There was one or two who said 'you know, I was contemplating suicide and I saw a representation of who I was on television for the first time… and it made me feel good about myself…' those things were pretty moving."
On his kids
Ellen: "What do you do with them? Where do you hang out?"
"You can check the pages of most magazines and find out unfortunately. I take them snowboarding, we go to the beach, I'm teaching them how to skateboard, my daughter just learned to ride a bike. That kind of fun, fatherly stuff. We'll watch Nancy Drew or Hannah Montana or something. All suitable stuff for a 33 year old guy."
Ryan then talked about his film Stop Loss, which is out in US theaters this Friday. He said we need to stop the practice of the backdoor draft in which soldiers are called back to service after their tours of duty are completed, which is what Stop Loss refers to.
I've seen a lot of celebrity interviews and rarely are the celebrities as candid and quotable as Ryan Phillippe. This guy has really grown on me over the past couple of weeks when he's been doing press for this film. He comes off as down to earth, open and matter of fact, but guarded enough to keep some things private, like his relationship with Abbie Cornish.
Ryan has been slightly struggling with his career and hasn't reached the level of success of his Oscar-winning ex wife, but I see a lot of good roles in his future after this. He seems like a real stand up guy and a solid actor. Plus he's a dreamboat, who am I kidding?
Here's the video of Ryan on Ellen, thanks to clipper lindsey on Redlasso.
Ellen also showed this photo from Ryan's high school year book.