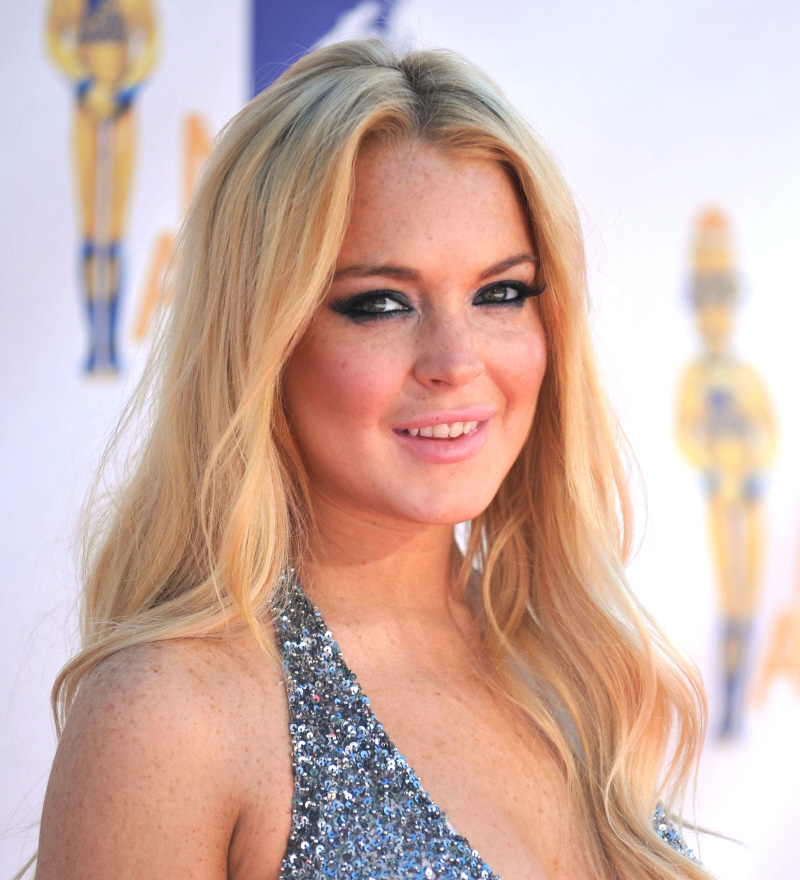 Back in April, Dr. Drew took Lindsay Lohan to task on Facebook, writing: "If she were my daughter, I would pack her car full with illegal substances, send her on her way, call the police, and make sure she was arrested. I would make sure she was not allowed to get out of jail. I would then go to the judge and make sure she was ordered to a minimum of a three year sobriety program." He later attempted to clarify, telling Radar, "I absolutely wish no harm to her, but I just have a feeling that something awful is going to happen to her, like she is going to lose a limb." Lindsay Lohan ran to the press immediately and pulled her "I'm just a poor, milkaholic child" act and said: "He's a quack and a sell-out." She's said other sh-t about him too, and I kind of don't blame her. I would avoid Dr. Drew too, and he's never even tried to professionally diagnosis me from photos.
So, anyway, Dr. Drew and Lindsay were both in attendance at the MTV Movie Awards, and it looks like Dr. Drew wanted to apologize to Linds after their war of words. Lindsay wasn't having it, though. According to Us Weekly, she changed her seat so she would be further away from him:
Lindsay Lohan avoided a run-in with Dr. Drew Pinsky Sunday at the MTV Movie Awards.

The 23-year-old actress — who wore a Pamella Roland beaded halter jumpsuit to hide her SCRAM anklet — was originally seated near the addiction specialist, who angered her after publicly speculating about her drug use. ("He's such a loser," she said in April. "He's not a real doctor, he's a celebrity doctor.")

When she realized how close they'd be, she moved her seat.

Dr. Drew said he ended up going to the KROQ Weenie Roast concert in L.A. Saturday in hopes of seeing the actress. She ended up being a no-show.

"I was going to reach out to her and say hi and apologize if indeed I caused her any distress; that was never my intention," he told The Dish Rag. "The stuff that seemed to get her most upset was things that I would say speculating what I would do if she was my daughter."
[From Us Weekly]
Ugh, I just want to smack Dr. Drew. You don't have to stalk the crackhead to apologize to her publicly. Write up a genuine-sounding press release and give it to the media. It's that simple, drama queen. What bothers me is that Dr. Drew totally had a good point, you just had to look for it through the miles of bullsh-t, ego, and famewhoring. Lindsay was and is a mess, a disaster, and it's obvious to everyone. But when Dr. Drew uses his "Doctor" title to diagnose someone, and to go out of his way to make the whole thing even more of a public spectacle, he becomes just as trashy as the Lohans of the world.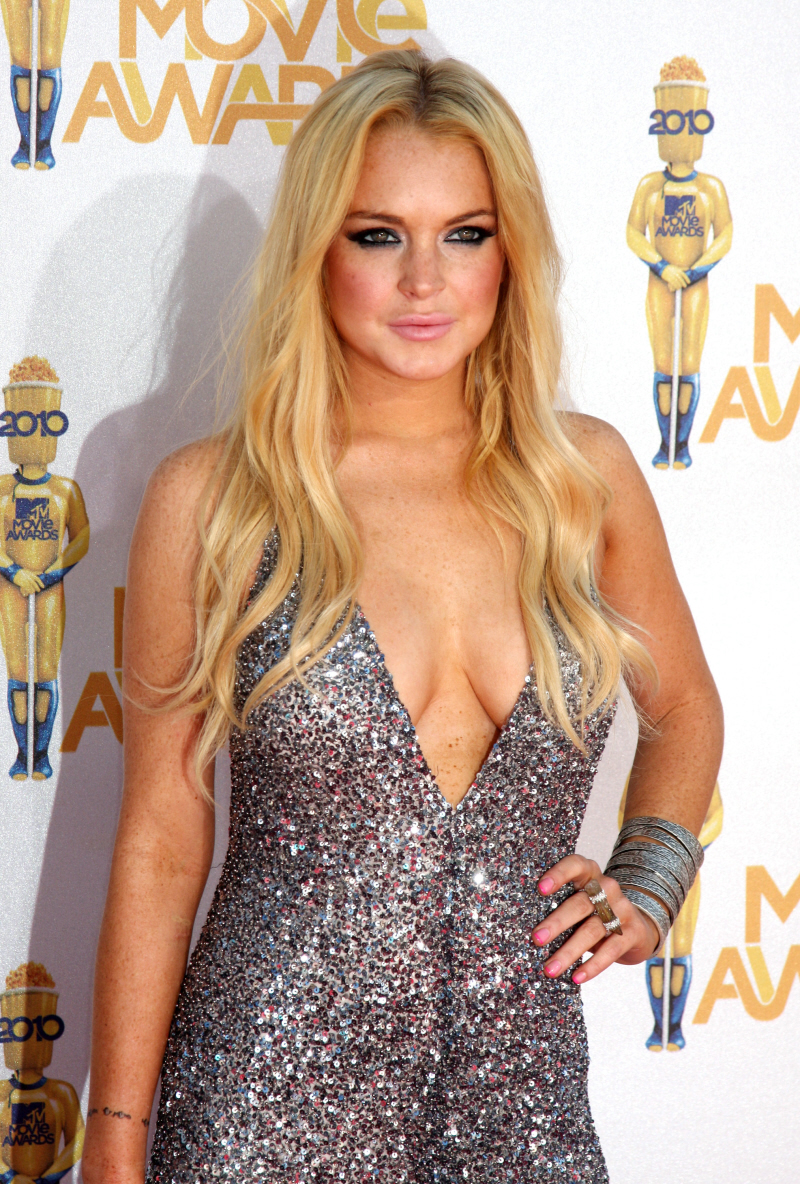 Header: Lindsay at the MTV Movie Awards on June 6, 2010. Credit: WENN