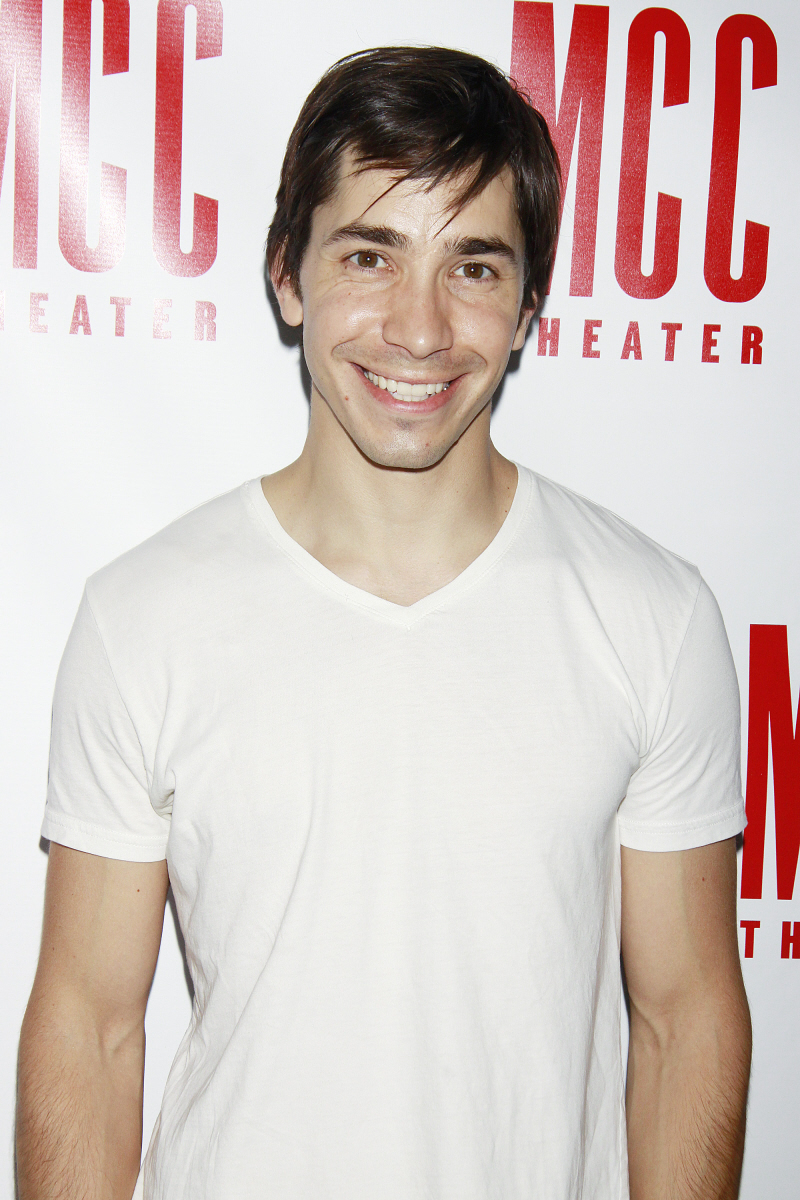 Breaking news, Justin Long got a job that didn't involve Drew Barrymore! Good for him. He got a part in a "staged reading" of Neil LaBute's Filthy Talk for Troubled Times: Scenes of Intolerance in New York, and he spoke about his dirty, misogynistic character (is there any other kind when it's Neil LaBute?) with New York Magazine afterwards. Apparently, Justin's character doesn't like to go down on women, and Justin wanted everyone to know he's cool with cunnilingus. Thank God.
In last night's staged reading of Neil LaBute's Filthy Talk for Troubled Times: Scenes of Intolerance at the Lucille Lortel Theatre, Justin Long played a surprisingly filthy role as one of four misogynistic male restaurant patrons bemoaning feminism and cunnilingus and harassing the waitresses (played by Julia Stiles and Alice Eve). We wondered if it was difficult for the boyish actor to cultivate his inner sleazeball.

"Frankly, no. I think it's just been festering and welling. All that great stuff, that darkness that we repress — it's nice to be able to release it once in a while. It was very therapeutic."

But Long pointed out that he didn't identify with every aspect of his character. "There were parts about certain … well, acts that men supposedly don't like performing on women that I have very strong feelings against. I would very much argue the opposite."

So come on, everybody — give Drew Barrymore some credit.
[From New York Magazine]
Seriously, when it's good, it's good, and when a guy is good at that one thing, you can seriously forgive a lot. I knew a guy… well, nevermind. He was a tool, a douche, and a cheater. And he was short. But that man knew his way around a vadge, and he loved going downtown. I still think about him…sigh. If only he hadn't been such a jackass. And now we totally know why Justin and Drew keep getting back together and why she's kept him around. I get it now. Drew is a clever girl.
Header: Justin Long at the reading on June 3, 2010. Credit: WENN.