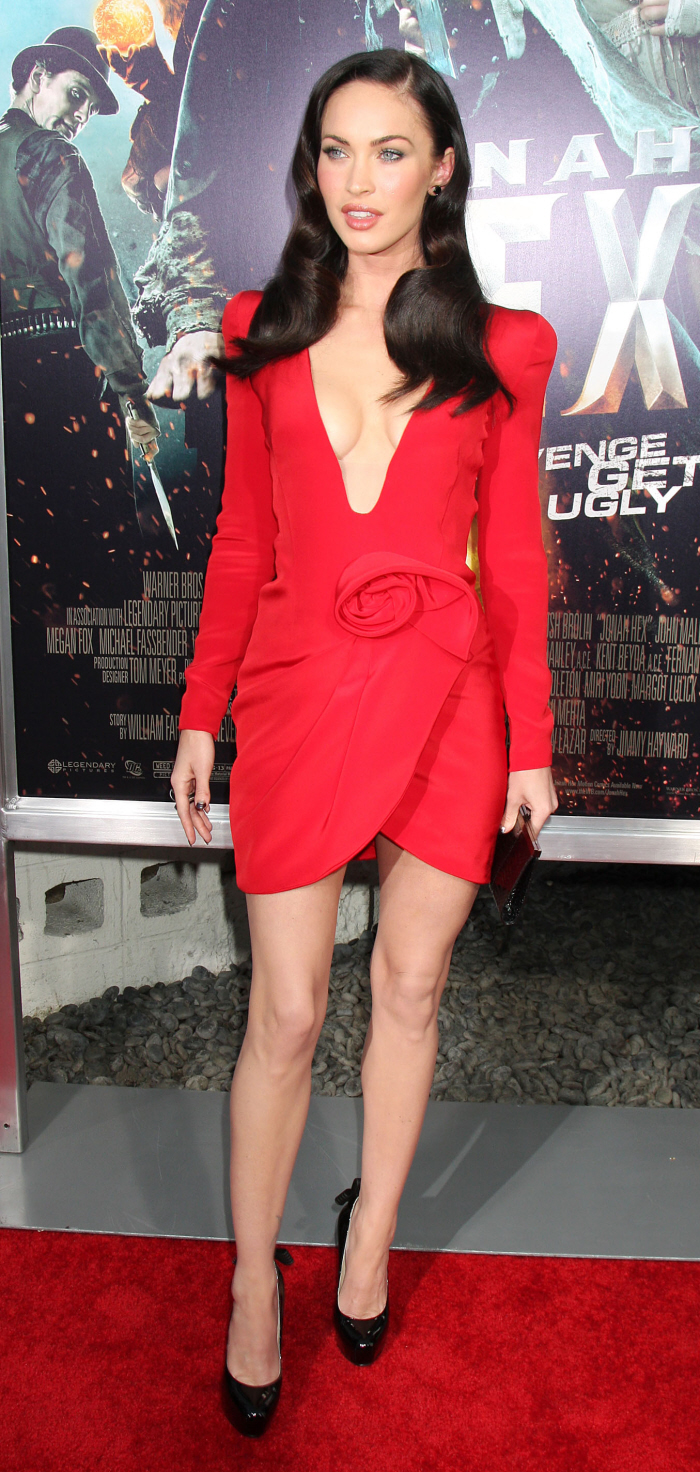 Don't hate me, but I actually like Megan's dress in general. Can you imagine Cate Blanchett rocking it? It wouldn't look sexy on Blanchett, it would just look hardcore. On Megan, it looks sexy (mostly because her boobs are out, and they look bigger to my eyes). Although – it's not her color? She can wear red, for sure, but wouldn't you love to see her in a burgundy-red rather than this orange-red? I also like the detailing at the waist – only a skinny girl can pull that off and make it look great. The shoes are meh to me, and Megan's hair sucks. She's emphasizing her forehead. Also, some people are saying Megan looks too thin? Eh. She looks the same size as she did a year ago, in my opinion. She's always been a small girl.
Oh, and Diane Lane came with Josh Brolin. They look cute together. Even though I still suspect that he's screwing around on her.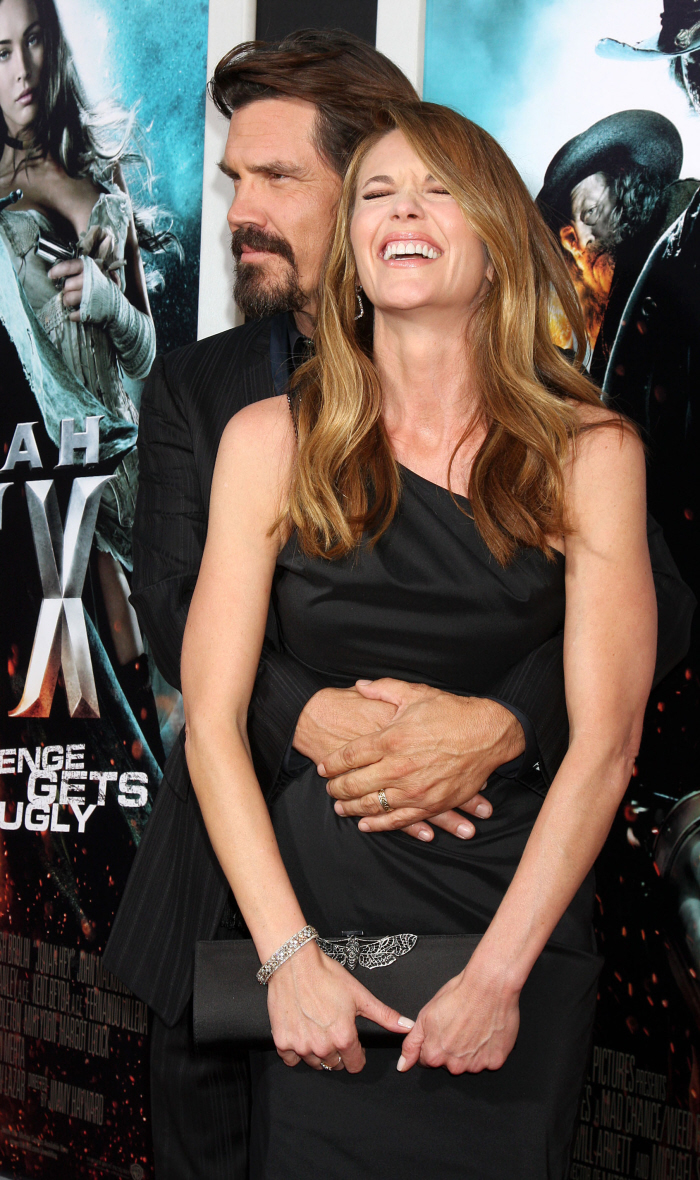 Ooh, look – Wes Bentley! I used to think he was so hot. He still looks pretty f-cking good.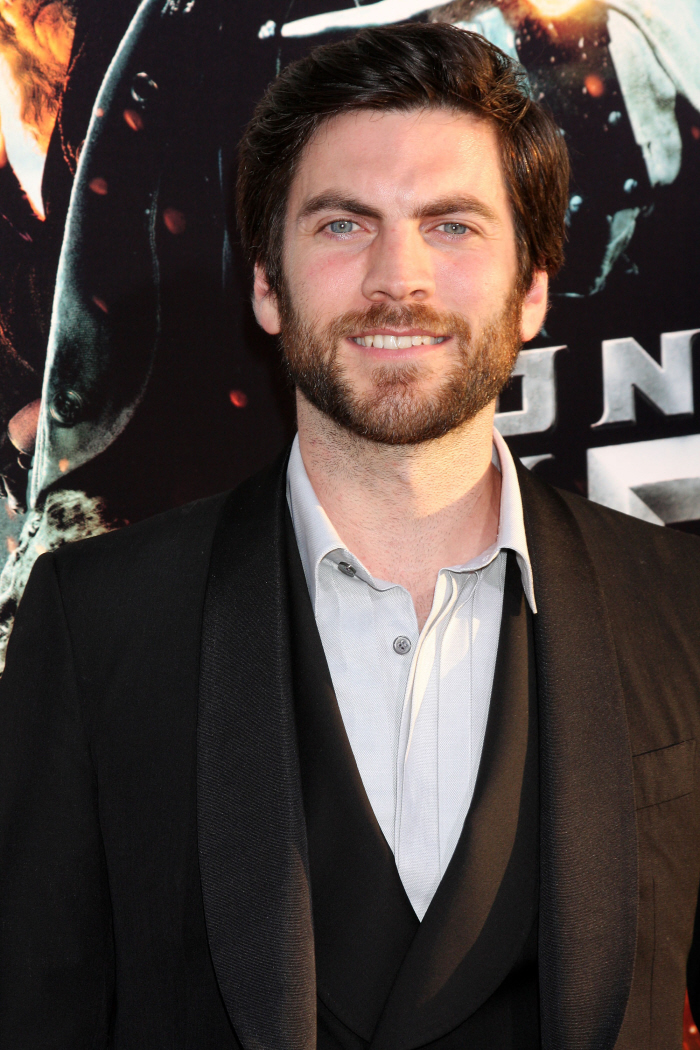 Photos from the Jonah Hex premiere on June 17, 2010. Credit: WENN.