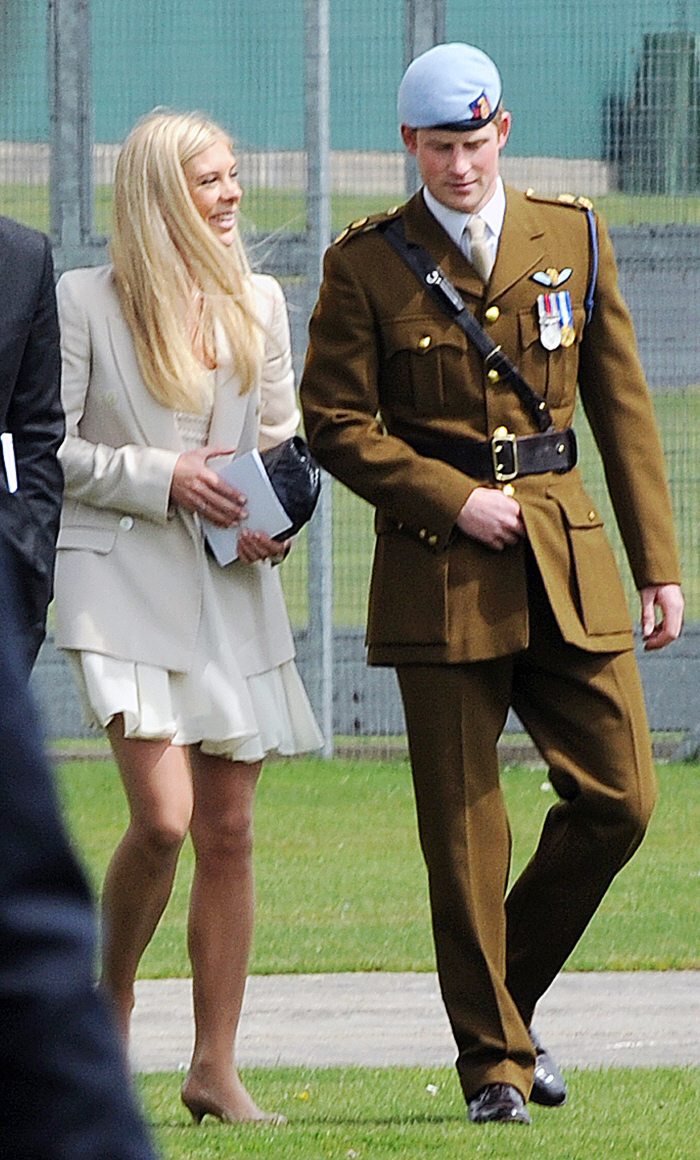 Over the weekend, the News of the World announced that Chelsy Davy had dumped Prince Harry after six years of on-and-off bullsh-t. The report indicated that Chelsy didn't care for London, and was preparing to move back to South Africa, where she would be a lawyer and focus on her career rather than being a "professional girlfriend." It sounded reasonable, but Us Weekly's sources are now claiming that NOTW jumped the gun – Harry and Chelsy haven't broken up YET. But it's coming.
Despite weekend reports, Britain's Prince Harry and longtime girlfriend Chelsy Davy haven't split, a source tells UsMagazine.com.

News of the World reported that Davy, 24, dumped the 25-year-old Prince, a second lieutenant in the Blues and Royals regiment of the Household Cavalry, and is returning to her family in Zambia, South Africa, to start a legal career.

"They have not split up — News of the World jumped the gun," a source tells Us. "Harry knew for some while that Chelsy will be moving back to Zambia. There is no getting around that right now. What the newspaper failed to point out is that Harry's [Apache Attack Hellicopter] conversion course begins next month, that continues for eight months, and there is a further eight months at the RAF Wattisham base [in Suffolk, England]. They would not have been together much even if she was staying in the UK."

Though their time apart could cause some strain on the relationship, "they'll try to make it work because they are committed to each other still," the sources tells Us. "Both have careers to think about, and it would be crazy for either to make sacrifices at this age."

A Clarence House spokesperson tells Us: "We do not comment on Prince Harry's private life."

The two split in 2007 but got back together a year later.
[From Us Weekly]
Aw, it is kind of sad. I do think they adore each other, but they're both unwilling to make sacrifices to be together for the long haul. Another Charles and Camilla? Perhaps. Although not really. They were talking about this on the Today show this morning, and Matt Lauer mentioned that Harry will be in New York this week! New York sluts, get ready. F-ck it, tri-state area sluts better get ready. Start airing out your vadges now, a prince is coming to town!
Header: Harry & Chelsy on May 7, 2010. Credit: WENN.