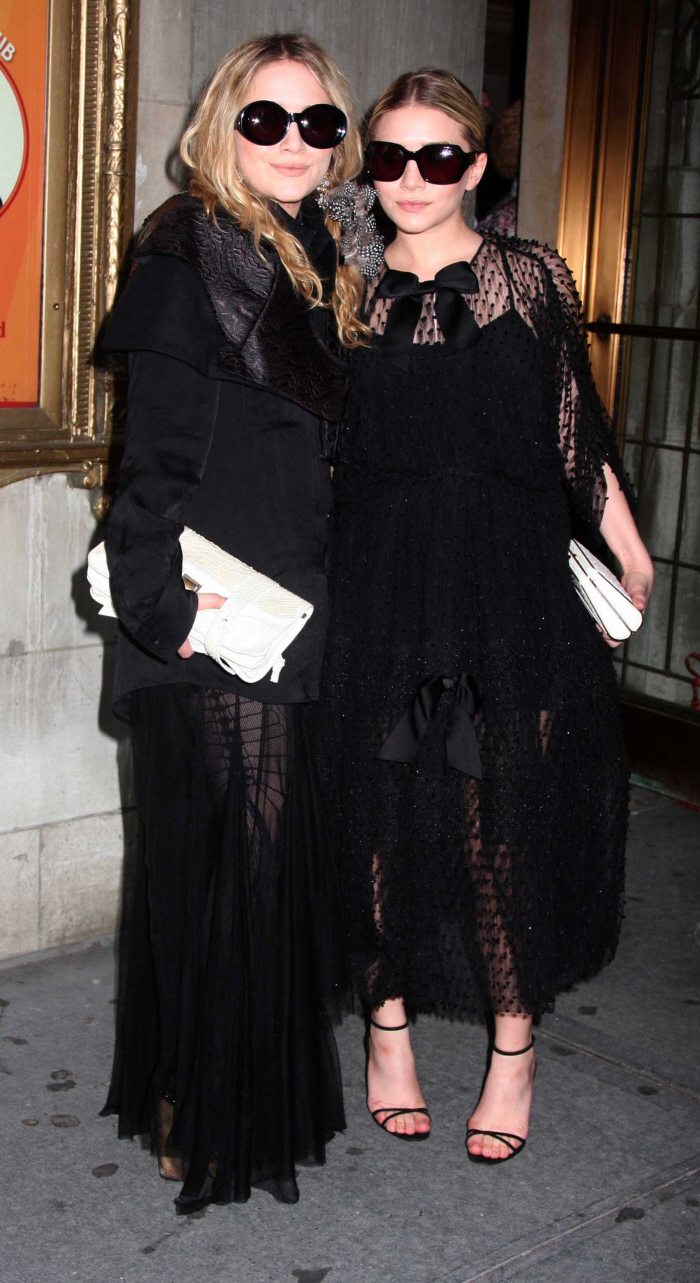 The 24 year-old Olsen Twins may be richer than small countries with their merchandising deals and fashion line but they're not spreading the wealth to their dad. The National Enquirer reports this week that the father of the uber-rich ragamuffins, David Olsen, has filed for bankruptcy. David divorced Mary Kate and Ashley's mom in 1996 to marry his then-secretary, with whom he has two children, Taylor, 14, and Jake, 12. Things don't seem to be working out for David financially. Daddy Olsen's home is in foreclosure to the tune of 2.2 million, and he's had to resort to bankruptcy to settle his debt with the bank.
Despite his twin daughters' billion-dollar empire, the father of Mary-Kate and Ashley Olsen has filed for bankruptcy, the Enquirer has learned exclusively.

Shocking legal documents show David Olsen and his wife McKenzie have a home in foreclosure, which is scheduled to be auctioned off next months.

The papers, obtained by The Enquirer, reveal the stars' dad owes the bank a whopping $2,195,281.54 on his Tarzana, CA home.

"Unless his mega-rich daughters come to the rescure, their father and their stepmother will lose their home on July 9," a family friend told The Enquirer…

"David almost lost his home in 2009 because he had several tax liens but managed to borrow enough money to cover them. But he's behind on mortgage payments and won't be able to stop the auction unless he gets his hands on two million dollars."
[From The National Enquirer, print edition, July 5, 2010]
In 2007, Forbes estimated that Mary Kate and Ashley were worth $100 million, and that's undoubtedly increased. The two have their own company, started in 1993 (when they were 7), through which they put out merchandise. They currently have a girls' clothing and makeup line with Walmart along with a juniors' line at JcPenney and two higher end women's fashion lines called Elizabeth and James and The Row.
Compared to many of their contemporaries, Ashley and Mary-Kate are doing very well for themselves both financially and in their personal lives, although you wouldn't know from looking at them. It's refreshing to hear about child stars who were allowed to take control of their wealth and who haven't gone off the rails. On the other hand it's strange that that their dad is struggling and they haven't bailed him out. We don't know much of the background there and maybe he doesn't want their help.