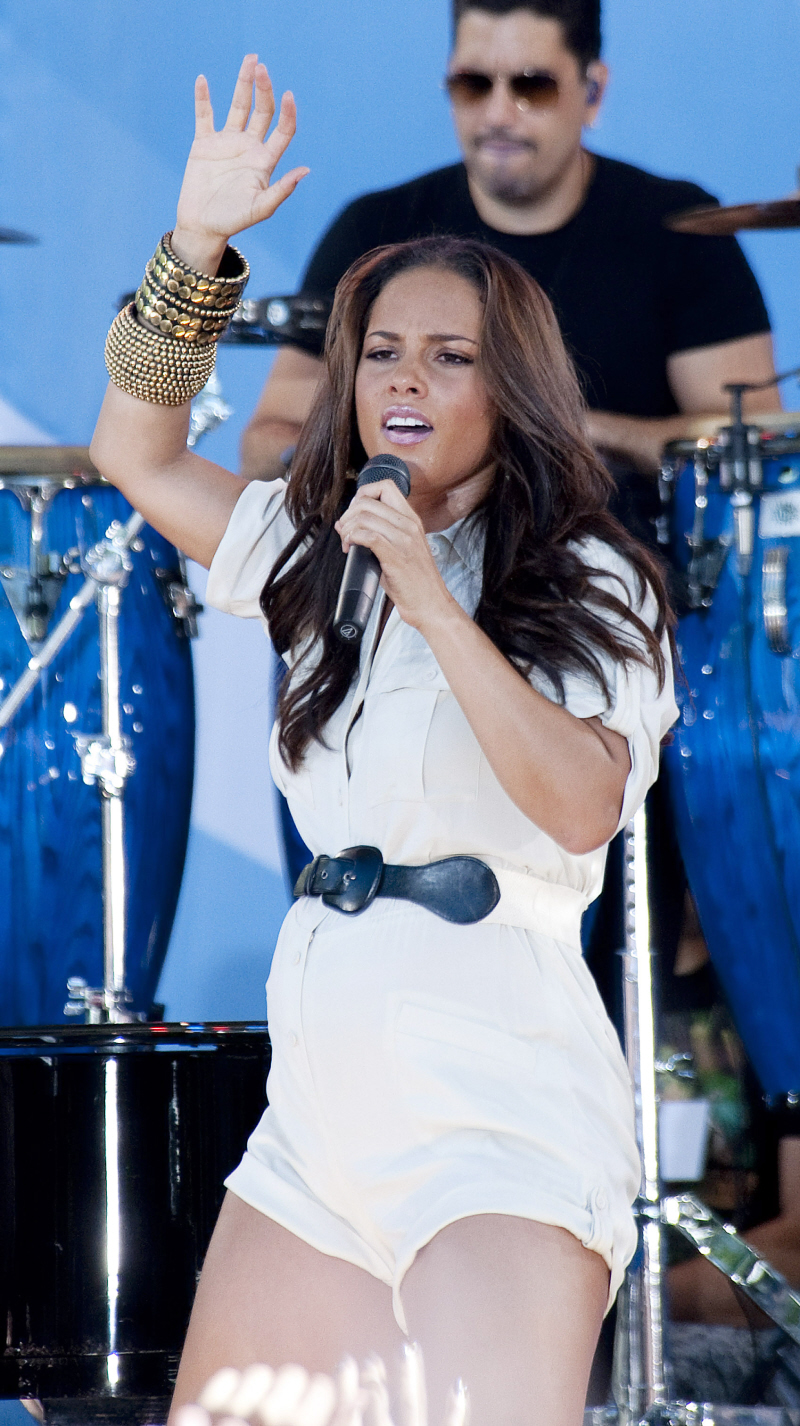 Here are some photos of Alicia Keys performing on Good Morning America this morning. Man, those are some unfortunate shorts. And I like Alicia and everything, and I think she's a pretty girl, but damn. Alicia needs to check out some of the other stylish fashions for pregnant ladies, because this is not working. Also – while on the show, she confirmed that she "right about" five months pregnant. Which means that when she confirmed it this time last month, she was four months pregnant. Hm.
Alicia Keys proudly showed off her baby bump Friday while performing on ABC's Good Morning America.

She also revealed she is "right about" five months pregnant.

In May, UsMagazine.com confirmed that the singer, 29, is expecting and engaged to producer Swizz Beatz.

"They are very happy," a pal told Us.

It's the first child for the singer; Beatz, 31, is father to sons Kaseem Jr. and Prince, both from prior relationships.

"[Alicia] is with the man who has inspired so much of her music and her album [The Element of Freedom]," another friend told Us of Beatz.
[From Us Weekly]
Also, when Alicia and Swizz went to South Africa so Alicia could perform at the opening ceremony of the World Cup, they got their baby blessed in a traditional Zulu ceremony.
In other posts I've joked about how Alicia is a "homewrecker" for maybe/probably interfering with Swizz Beatz's marriage to his now ex-wife Mashonda, but most of the time I just feel like we don't really know what happened between Swizz and Mashonda or Swizz and Alicia. However, I would be interested in knowing Mashonda's views on this baby, and I'm kind of surprised she hasn't given an interview about it. Maybe she's already put this mess behind her. If that's the case, good for her.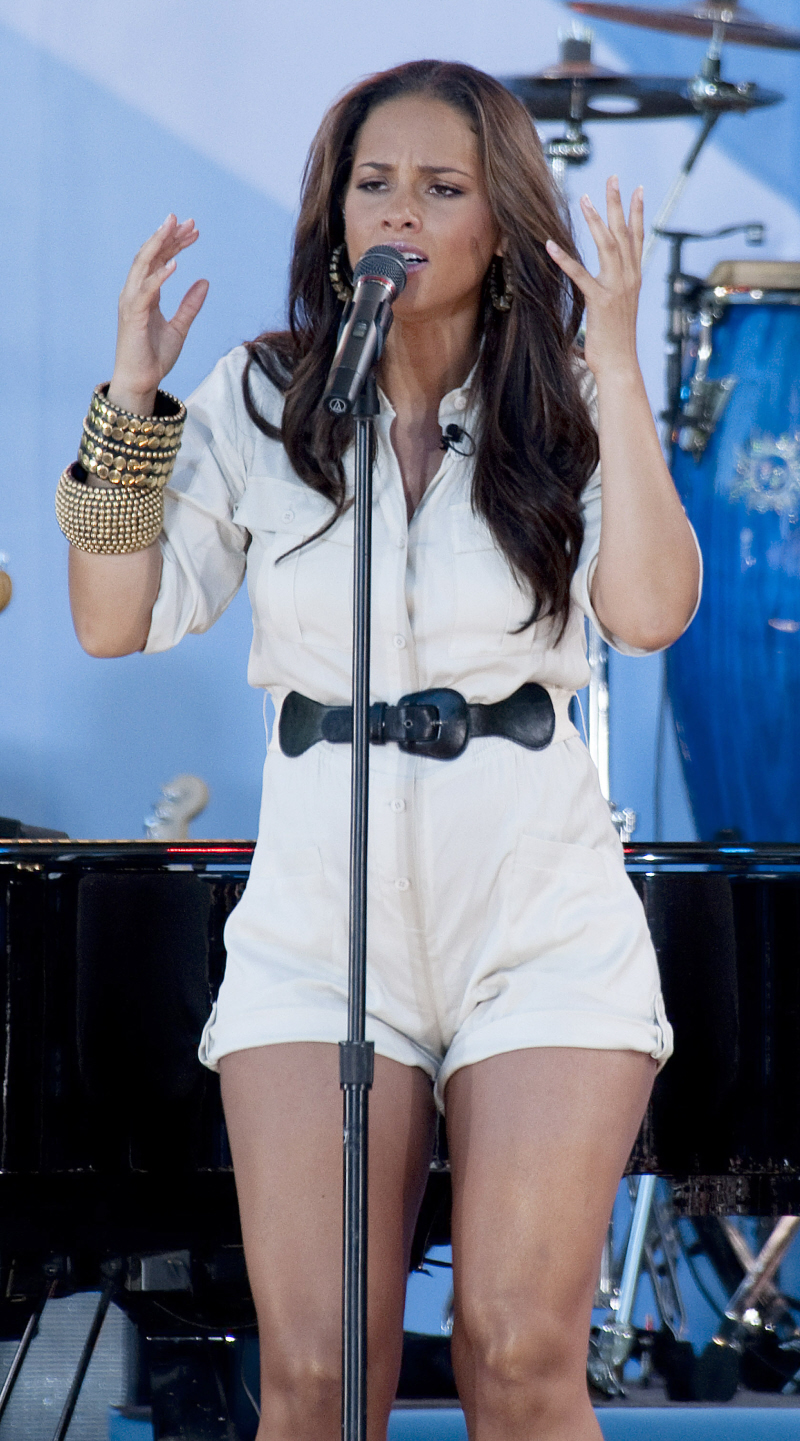 Alicia on June 25, 2010 in NYC. Credit: WENN.