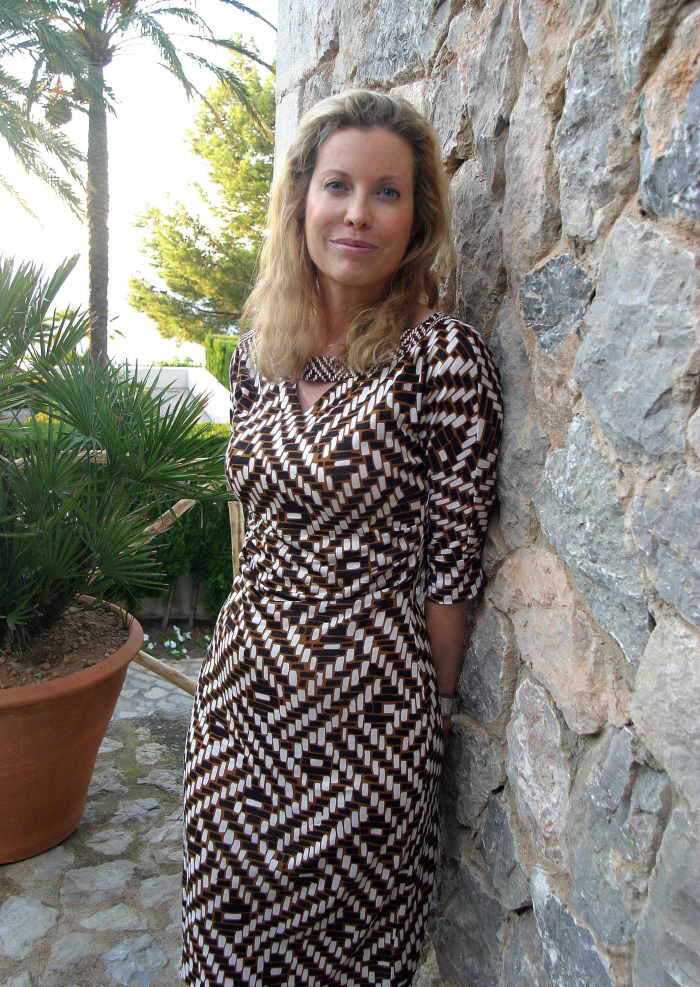 The tagline for the sequel to the 80′s blockbuster "Wall Street 2″ is "Money Never Sleeps." Apparently, that's true for the movie's star, Michael Douglas' money – someone is always trying to get more of it. This time, it's Michael's ex-wife, Diandra, who claims that their divorce settlement entitles her to a portion of any royalties or money he earns from the movie, slated for a September release.
Maybe greed isn't so good after all.

Michael Douglas is fighting tooth-and-nail to keep his ex-wife's hands off of his "Wall Street 2″ millions.

Diandra Douglas quietly filed suit against her ex earlier this month, claiming she's entitled to 50 percent of the up-front money and royalties from his upcoming film, "Wall Street: Money Never Sleeps," The Post has learned.

Michael Douglas, 65, maintains that the sequel money is his — and that his 52-year-old ex has gotten enough of his cash.

The Douglases' 2000 divorce case included sordid allegations that Michael was a sex addict who routinely cheated on his wife, and ended with Diandra getting a reported $45 million.

And earlier this month, Michael took a jab at Diandra as they sought leniency for their drug-dealing son, Cameron. In a letter to the judge, he coldly described his ex as "a young mother without any parenting skills handed down from her own parents."

Michael is not happy to be back in court with her again.

"He doesn't want her to be an albatross around his neck forever," his lawyer, Marilyn Chinitz, told the judge presiding over their big-bucks battle last week.

Diandra's side said her divorce deal provides that she gets half of any money Michael gets from any movies he did — including residuals, merchandising and ancillary rights — during their two decades as husband and wife.

That includes the original "Wall Street," the 1987 classic that earned Michael an Oscar for his portrayal of cutthroat money man Gordon Gekko, whose famous line was "Greed, for lack of a better word, is good." The sequel is slated to open in September, with the Hollywood legend reprising his Gekko role opposite Shia LaBeouf.

Diandra's lawyer, Nancy Chemtob, said the divorce agreement contained a clause that said her client is entitled to money from any "spinoffs" of Douglas' movies, and that includes "Wall Street 2."

"It's the same character, the same title, just years later," Chemtob told Manhattan Supreme Court Justice Matthew Cooper.

It's not clear how much Douglas is getting paid for the Oliver Stone-helmed sequel, Chemtob said.

Michael, who is now married to actress Catherine Zeta-Jones, wasn't in court for the hearing — and Chinitz said Diandra and her lawsuit shouldn't have been there either.

She said the ex-wife's attempted hostile takeover of her client's cash should be dismissed, both because it should be heard in California, where the couple divorced in 2000, and because it has no merit.

Sequels, Chinitz said, are not spinoffs, and Diandra has no right to any money from a sequel. "They're not the same thing," she said.

At Wednesday's hearing, Justice Cooper indicated that he thought there was a difference between a spinoff and a sequel as well, but said that he wouldn't decide the issue until he determines whether he should keep the case or send it back to Santa Barbara.

Chemtob told the judge she filed the suit in New York because this is where both Douglases are currently living, and said there's no agreement that says the case can be heard only in California.
Now, look – I think Douglas is king-sized jerk. But this is beyond ridiculous. The ex wife got $45 Million. They've been divorced 10 years. And she wants more? Are you kidding me? Honey, it's time to go out and get a job and earn your own damn money. The kids are grown – dysfunctional though they are – so what exactly is her need for more of her ex-husband's millions? I hope the judge calls her out on these blatant gold-digging tactics and says, "Enough's enough."
Header: Diandra on August 17, 2008. Credit: WENN.