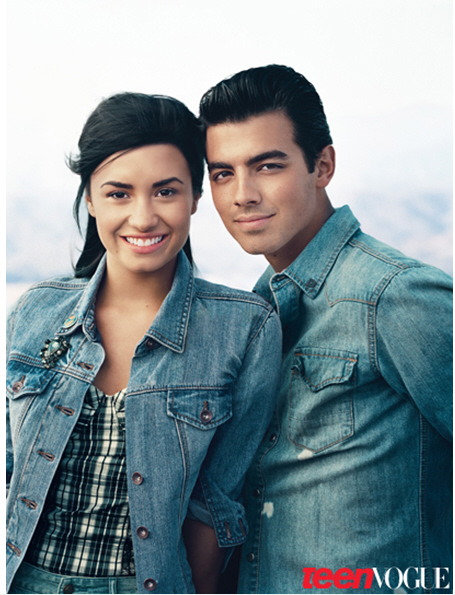 It's no secret that I don't really care for any of the Jonas brothers. I find them on the friendly side of creepy. The one who got married – Kevin, I guess – isn't that bad, but the two single Jonas brothers bug me. Nick dated Miley Cyrus on and off for a while, and I believe that relationship was a harbinger of doom for Miley. As for Joe… well, I'm pretty sure Joe is a tool. He dated Taylor Swift until he dumped her by phone, then immediately started dating Camilla Belle. They went out for a while until she went off to look for greener (less gay) pastures, and now he's doing this on-and-off thing with little Demi Lovato. Demi and Joe allegedly broke up towards the end of May (and he might have done it over the phone again) – but they still let this Teen Vogue photo shoot happen.
My guess for why the photo shoot went ahead? Because Joe has more pull, and he decided that a photo shoot in which he looked pretty and Demi looked awful was okay. Because this is really terrible what they did to her – she's a pretty little thing, but next to Joe's foundation and plucked eyebrows, she looks like a mess. Who styled this shoot?
Also – I've never noticed it before, but she has a very "budget Camilla Belle" look to her, right? Yikes.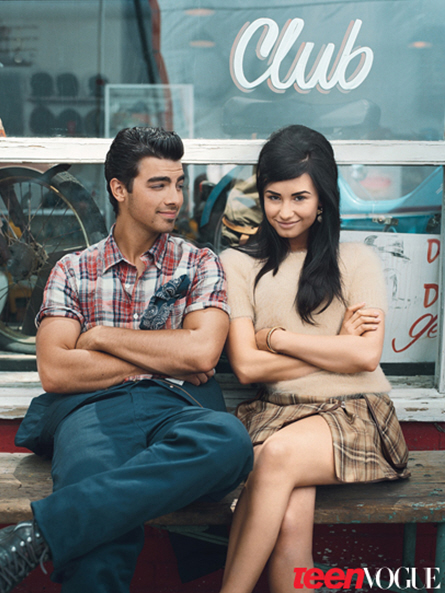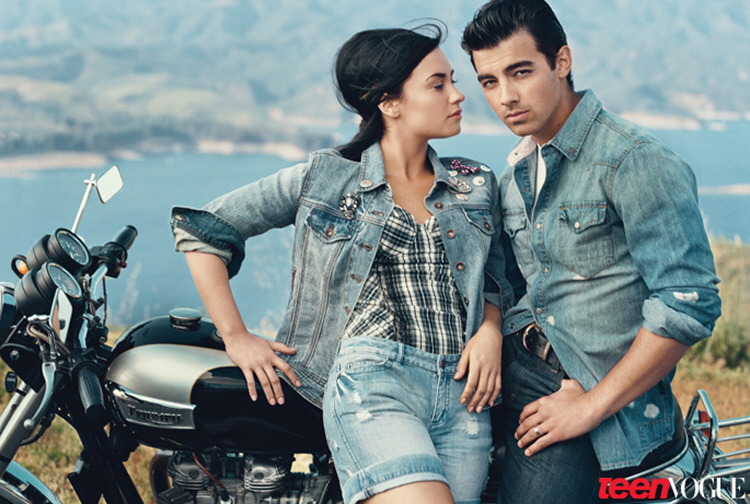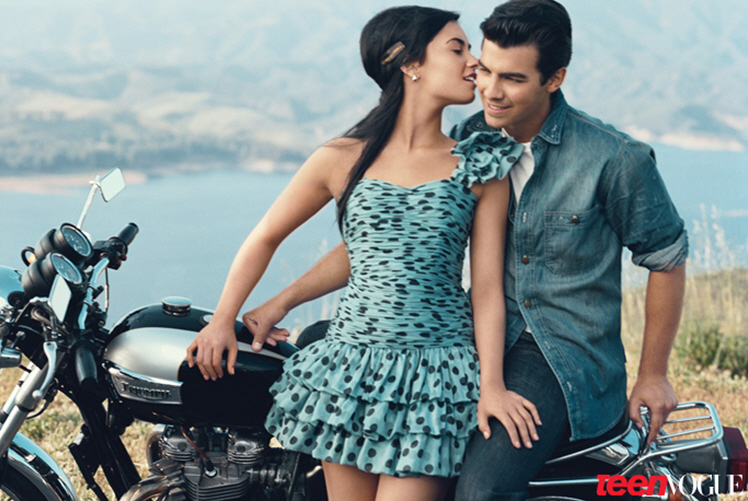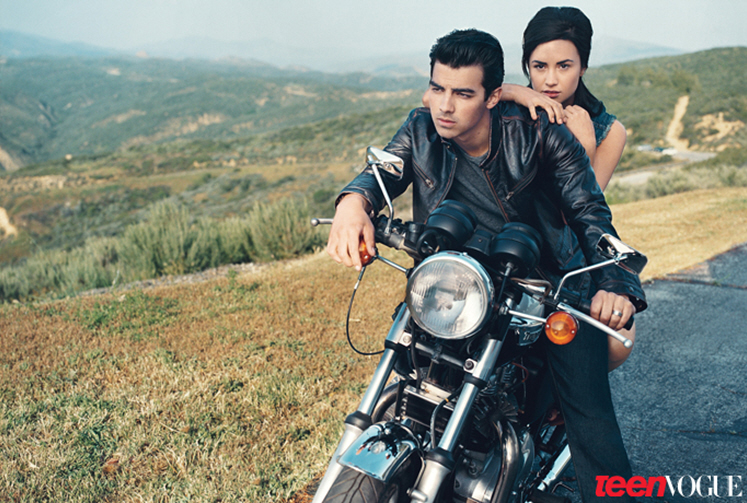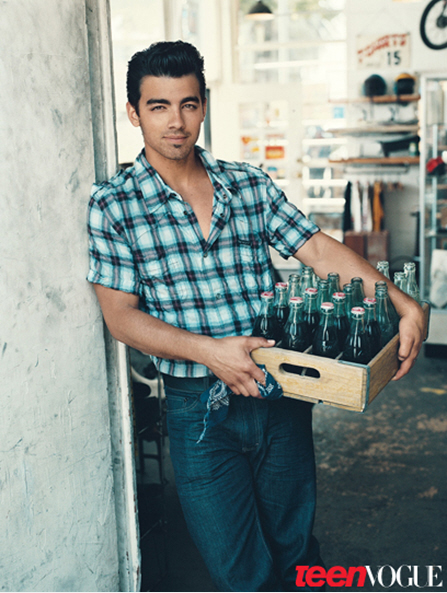 Teen Vogue photos courtesy of The Fashion Spot.