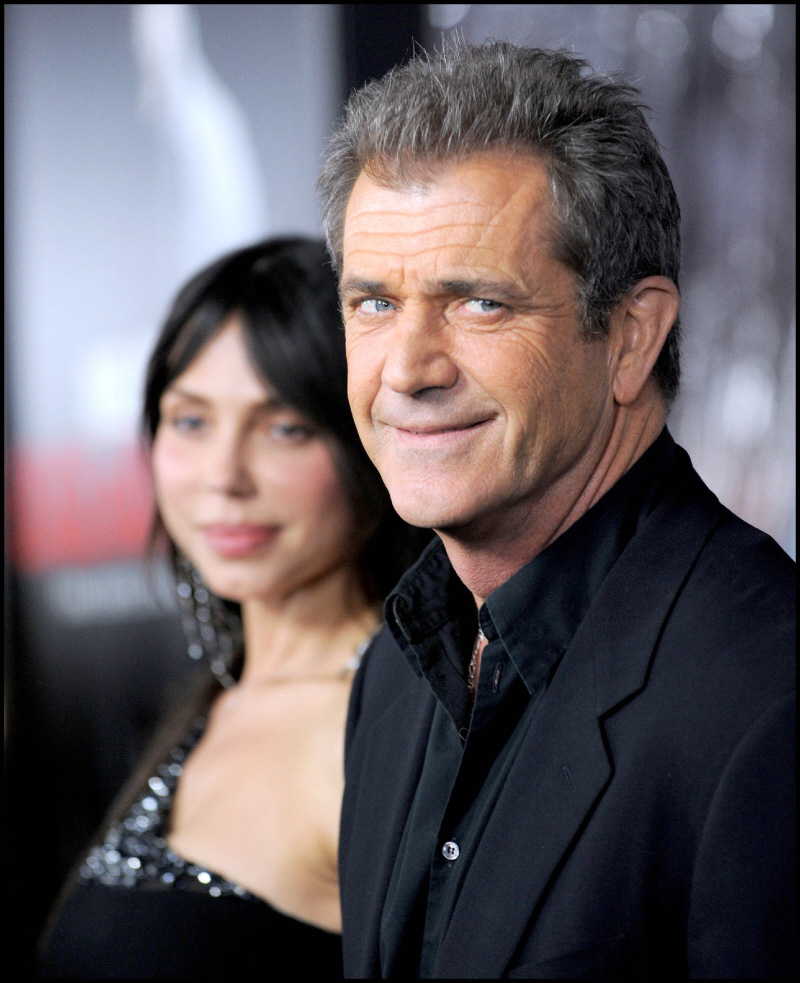 The chaotic he-said/she-said between Mel Gibson, Oksana Grigorieva and their respective lawyers and PR teams continues to grow. Over the past few days we've heard everything from Oksana abusing their baby Lucia, to Mel punching Oksana in the face, to claims that Mel isn't giving Oksana any money, to yesterday's claims that Oksana has secret DVDs of Mel doing something that would damage his reputation. Today's stories are just a continuation on those themes:
To prove that Mel did in fact hit her in January, TMZ's sources are claiming that Oksana did go to the dentist the day after the alleged abuse incident, in which Oksana claims Mel hit her in the face and knocked some teeth out. TMZ reports: "Now we've learned there are photos of the damage to Oksana's teeth and, we're told, medical records showing she went to a dentist the following day. Sources connected with Oksana tell TMZ one tooth was completely knocked out and another was chipped. Sources connected with Mel, however, tell TMZ Oksana's teeth were not damaged … just the veneers, and the source says Mel didn't cause the damage." TMZ's source also adds, for comic effect it seems, "Mel has no idea what she did after he left the house."
Mel's lawyer, Stephen Kolodny, then took his story to Radar, where the lawyer claimed that Oksana has given "no supporting medical evidence" to back up the claims of abuse. Kolodny then said: "[It's] not true. Her teeth are in her mouth according to our information. [It was a] loud argument, not violent."
So that leaves the questions over money. Over the weekend, Oksana claimed that Mel had cut her off and that she was supporting herself with credit cards and debt. Kolodny also disputed that, telling Radar and TMZ: "Mel has generously supported Lucia and will continue to do so. Oksana currently lives in a four bedroom, multi-million dollar house with Lucia and her older son Sascha (from a previous relationship with actor Timothy Dalton) purchased by Mel. Mel also purchased a brand new car for Oksana. He provides health insurance for Lucia and has given Oksana tens of thousands of dollars to support her and Lucia over the past months. Through a mediation process supervised by two retired California Superior Court judges, one of whom was a family court judge for over 20 years and is considered an expert in the field, Mel and Oksana had reached a support and visitation agreement last month which provided very generous support payments, joint custody and eventually 50/50 custody for Lucia. It has been functioning during that time with Lucia making regular visits with Mel."
Look, I know that Oksana is a gold-digger. There's no doubt in my mind about that, and there's no doubt in my mind that most of this current drama is mostly about money. However, I think it's gross the way Mel's lawyers are going after Oksana publicly. Maybe she's a horrible person – but Mel is wading knee-deep in sh-t to get down to her level. Perhaps it comes from the perspective of Mel's team that anyone will believe anything about Mel these days. Maybe it's because the more Mel's team goes after Oksana, the more I believe her claims. I don't know. But these bitches need to take it down a notch.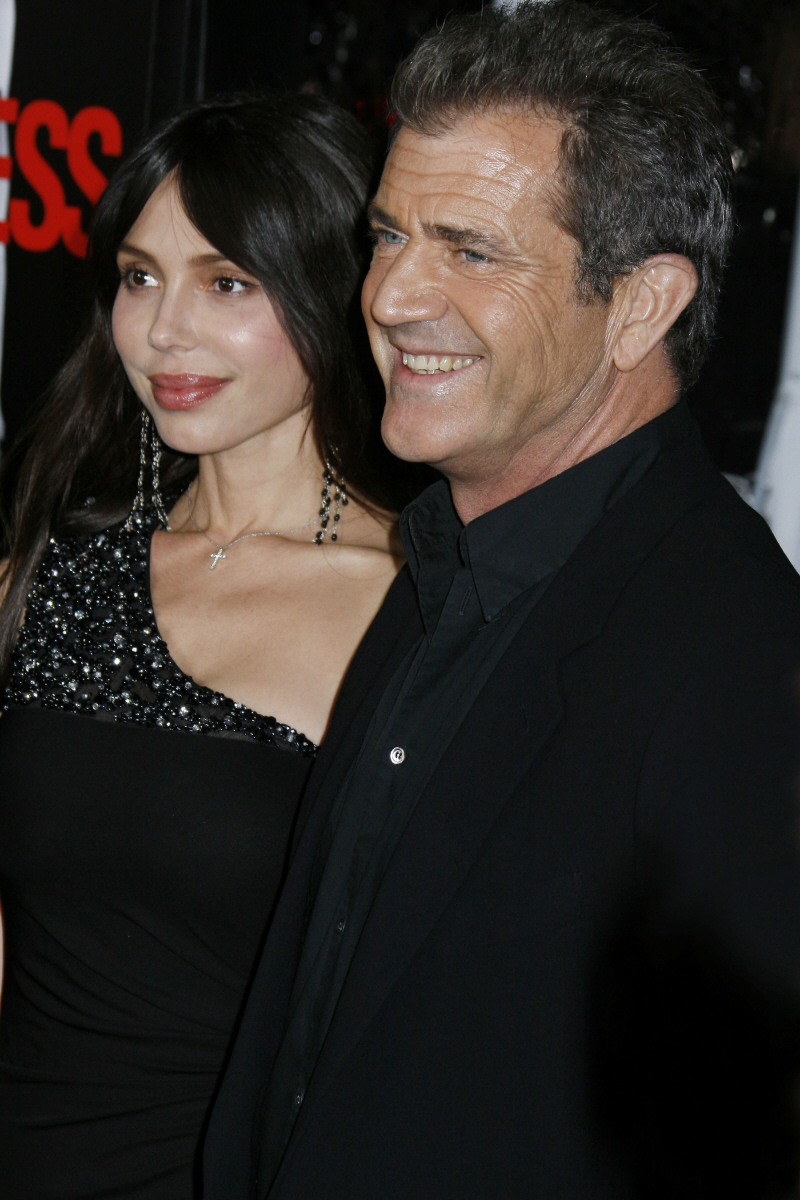 Mel & Oksana on January 26, 2010. Credit: WENN.