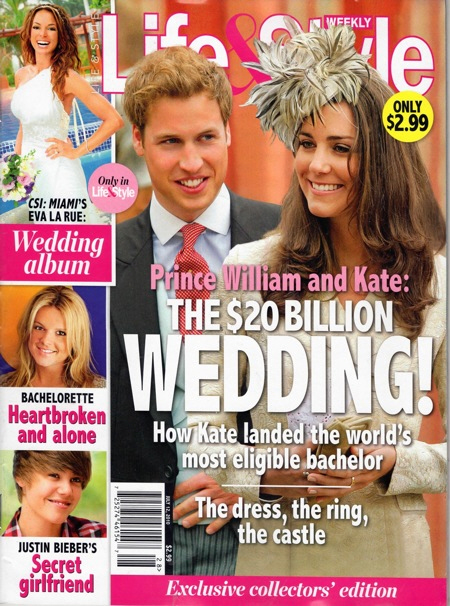 Can you tell that the tabloids are really reaching for anything interesting to put on their covers this week? Yet another tabloid doing another "What if Prince William and Kate Middleton got married?" story. Note: they are not engaged, and William is still telling people that they're going to have to keep waiting for a wedding. The story seems to be about how Kate's life will change if she becomes a princess and actually has to work and do some public events and not just laze about, being the official girlfriend?
Oh, that reminds me, Kate just quit "working" at her parent's catalog company so that she could go live with William during his RAF training in North Wales. She's setting up house for him. A source tells The Daily Mail: "Kate no longer works on a full-time basis at the offices of Party Pieces as those closest to her feel it wouldn't be fitting for a future Queen to be working on a family-run web­site. Kate used to be the photographer for Party Pieces, but they've hired Millie Pilkington to replace her and Kate is now focusing on her life with William while he trains at RAF Valley. William will be training for three years and they agreed that Kate should be closer to him. They go out to the shops in Blaenau Ffestiniog for groceries and she's settling in well." That's a far cry from the glamorous life that Life & Style is promoting:
Speculation is swirling that Kate Middleton and Prince William will soon have their fairytale wedding. In an interview with Life & Style, giving exclusively to PopEater, British journalist Katie Nicholl details what will happen if the two wed.

"Her life will change the minute she and William are engaged," Nicholl explains of Kate. "William will inherit the crown jewels, property and the royal art collection. Once Kate and William marry, the queen will give them a palace, and Kate will get a new Audi, the car manufacturer of choice for the royal family, and her own driver."

Plus, Kate's status as a fashion icon will skyrocket. Labels will be clamoring to dress her.

"She is sent bags of designer clothes every day as it is. Kate has proved herself to be something of a fashion icon, but a lot of her royal wardrobe costs will be met by designers desperate to dress her," Nicholl adds.

What else will the couple gain upon their marriage? According to Nicholl, the assets the pair will inherit include:

An art collection worth $15 billion
The Crown Jewels
Castles such as Buckingham Palace, Windsor Castle and Kensington Palace
310 Properties across the country
[From PopEater]
I'm sure it is a fabulous life, and I know Kate has paid eight years of dues to get the prize. But I'm still wondering if Waity Katy is ever going to get her reward. True, I don't think she's desperate enough to pull a rookie move like getting pregnant. But the press is beginning to ask some serious questions about William's intentions towards Kate, and how the royal family has been treating her. The Daily Mail had another piece about why William is making Waity Katy be his beck and call girl (full piece here, and here are some highlights):
The worry is it seems this situation is being manipulated by William and the Palace to suit his desire to keep out of the limelight because he feels he is not yet ready for the full gaze of public attention to be turned on him. The thinking — and it's misguided — is that for as long as he keeps his relationship with Kate unofficial, he can to a large extent remain a private individual. But William is wrong. He is our future King and what he does is vitally important. And there is a wider issue in that the rest of the Royal Family are treating this matter in a selfish and irresponsible manner.

Not only should they have done more to make Kate more welcome, but they should also have learnt from the criticism that they have quite rightly attracted down the years for the way they have treated non-royals who married into the family.

And there is another problem: Prince Charles's selfishness. It is clear to me that he is increasingly unhappy at the idea of being upstaged by a more attractive generation of younger royals. All in all, it's easy to see why poor Kate Middleton would be justified to feel maltreated.

[Prince William's] Greta Garbo-like attitude towards public life (however understandable, in the context of his mother's unhappy final years) is increasingly unacceptable. For his own sake and his girlfriend's — and the country's sake — it's time he faced up to that.

So is marriage still possible? The problem is that the couple could be falling victim to the house of Windsor's tradition of wanting to elaborately stage-manage the timing of big occasions. As a result, any wedding plans would have to be accommodated alongside other 'big-platform' events that are scheduled for the next two years: Prince Philip's 90th birthday in 2011, and the Queen's Diamond Jubilee in 2012 (as well as the London Olympics). This would suggest that any arrangements to walk Kate Middleton up the aisle of St Paul's Cathedral would have to wait until 2013. But by then, William and Kate will have been together for more than a decade.

In addition, Kate will by that stage be 31 — many years older than most young women would quickly want to start a family. It's fair to ask what advice Prince Charles is giving his son. Should he not be thinking ahead on William's behalf, applying the wisdom gathered by his own experience as monarch- in- waiting and as a husband and son?

There's a theory that Charles prefers the status quo, with Kate Middleton not being part of the Royal Firm. If and when she marries William, the concern is she could turn into Princess Diana Mark two — an object of worldwide obsession who'll eclipse all those around her, including William, Charles and — especially — Camilla. Such a prospect worries the Prince of Wales, whose turn at being sovereign is probably still many years away. More than anything, he's a man who loathes being upstaged. And so he remains happily unopposed to the idea of William and Kate remaining unmarried and, relatively speaking, out of the spotlight.
[From The Daily Mail]
There's more in that piece about how the royal family ignored the Middleton family at Ascot this year, and how the Middleton's are desperate for William to just propose. The feeling is that Kate and her family have been shunned in large part by the establishment, perhaps because of class (the Middletons are nouveau riche), perhaps because William has sent the signal that Kate is the "Just For Now" girl. Should Kate be happy with the fact that she's shacked up with William, with no promises of an engagement? Or should she cut her losses? She won't, just because of the fabulous prize she might get for waiting.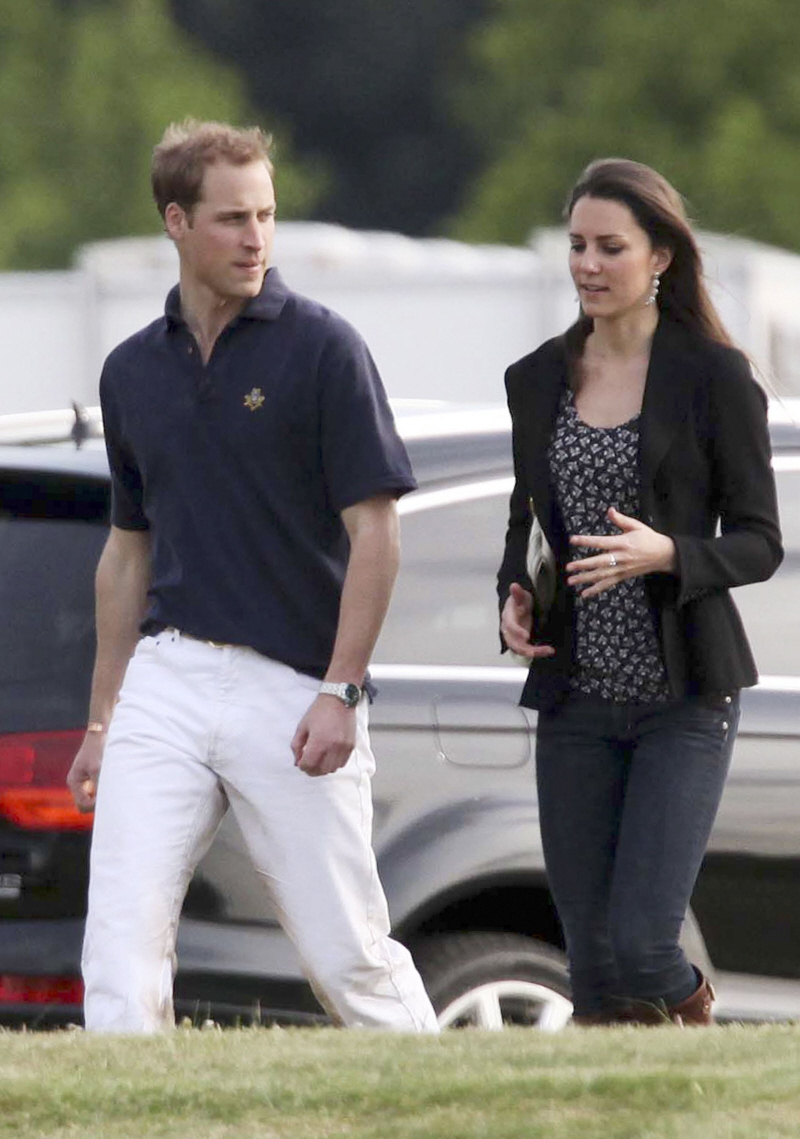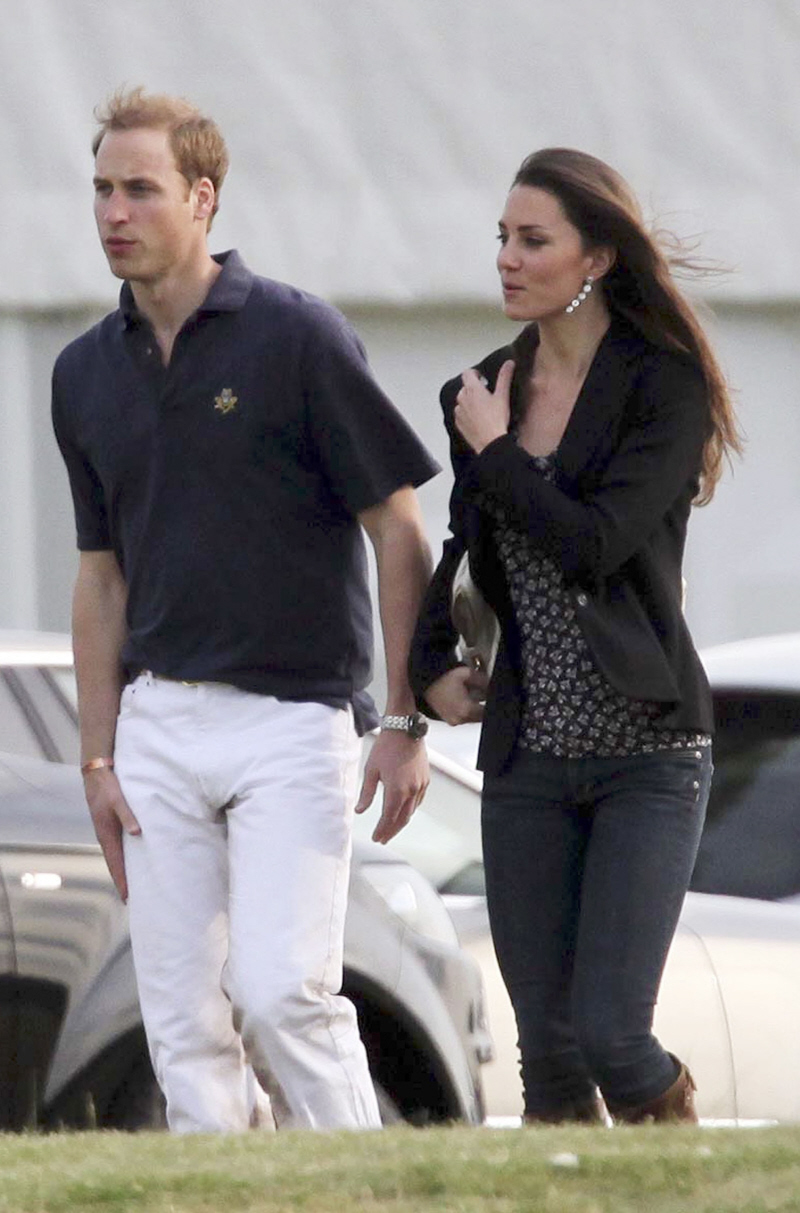 Life & Style cover courtesy of CoverAwards. Additional pice from May 10, 2009, credit: Bauer-Griffin.