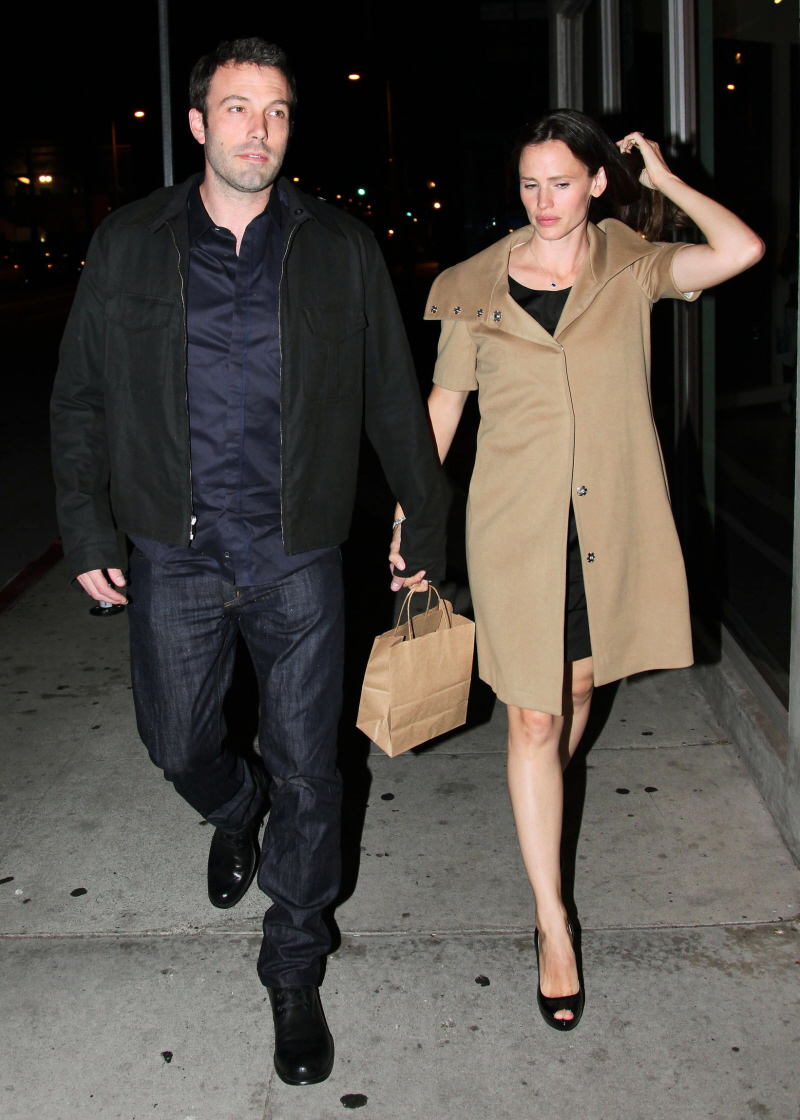 Jennifer Garner and Ben Affleck just celebrated their fifth wedding anniversary. For the momentous event, they went out to dinner, just the two of them. These are photos of them leaving the restaurant. CB noticed that Jennifer seems to be wearing the gigantic diamond ring that Ben bought her last year.
Here's a question: did you think they would make it this far? I didn't. I honestly thought Ben's self-destructive nature would win out, and he would send this marriage down in flames. I thought he was too damaged from Jennifer Lopez to jump right into another long-term commitment. I also thought it probably wasn't the best idea for Jennifer Garner to get pregnant like two seconds into their relationship and then run off and get married. But I guess this shows, sometimes shotgun marriages do work out, and they can be very happy.
Although they don't look all that happy in these photos. That could be because they're being photographed, and they don't like the paparazzi. Or it could be that Jennifer's hair is really bothering her, because she seems way more into her hair than her husband. Maybe I'm just overanalyzing (I do that). Do you think Ben and Jennifer will make it another five years? Or are they already white-knuckling it?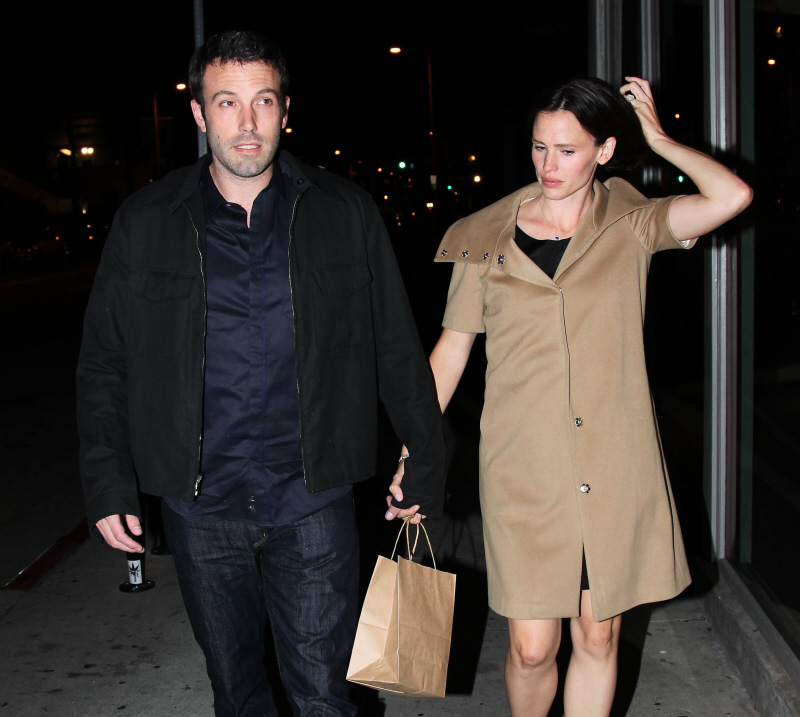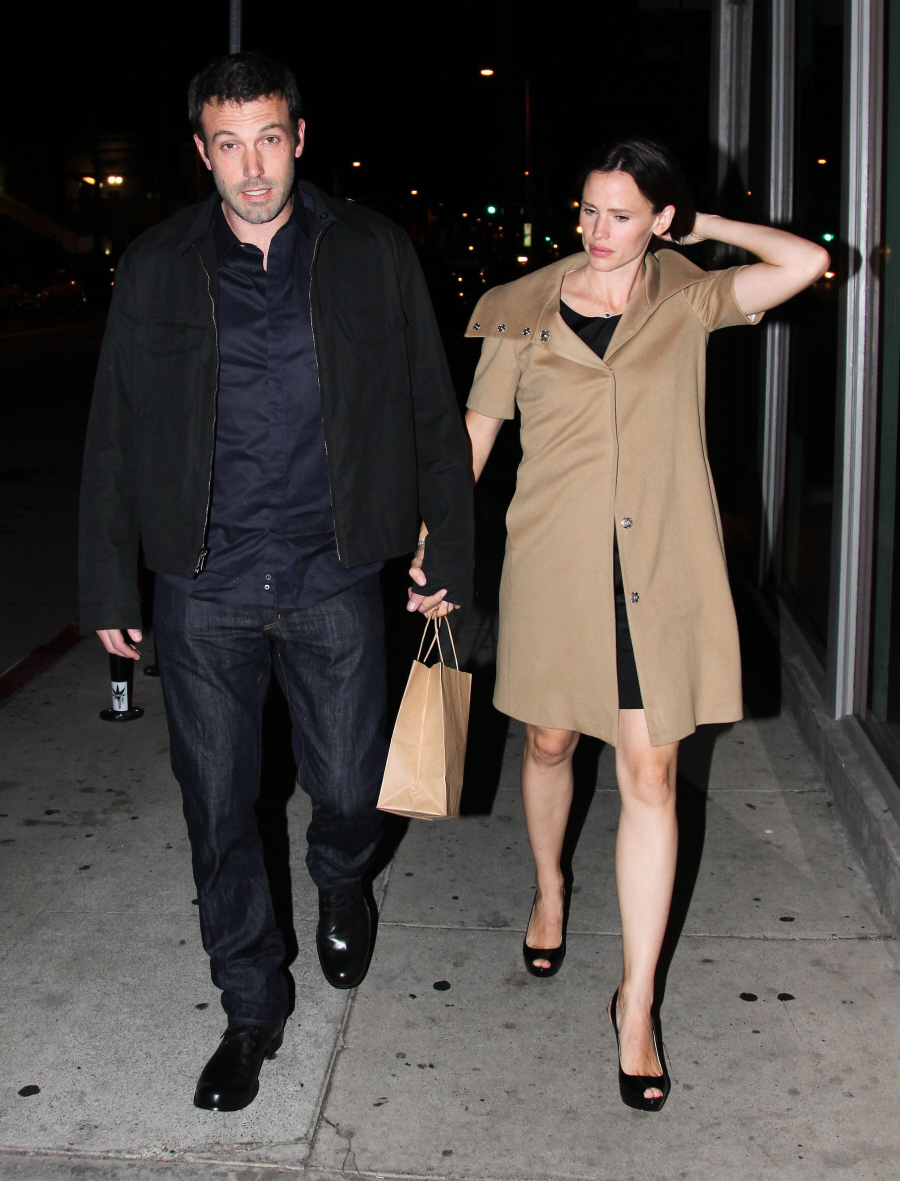 Jennifer and Ben on June 28, 2010. Credit: BauerGriffinOnline.