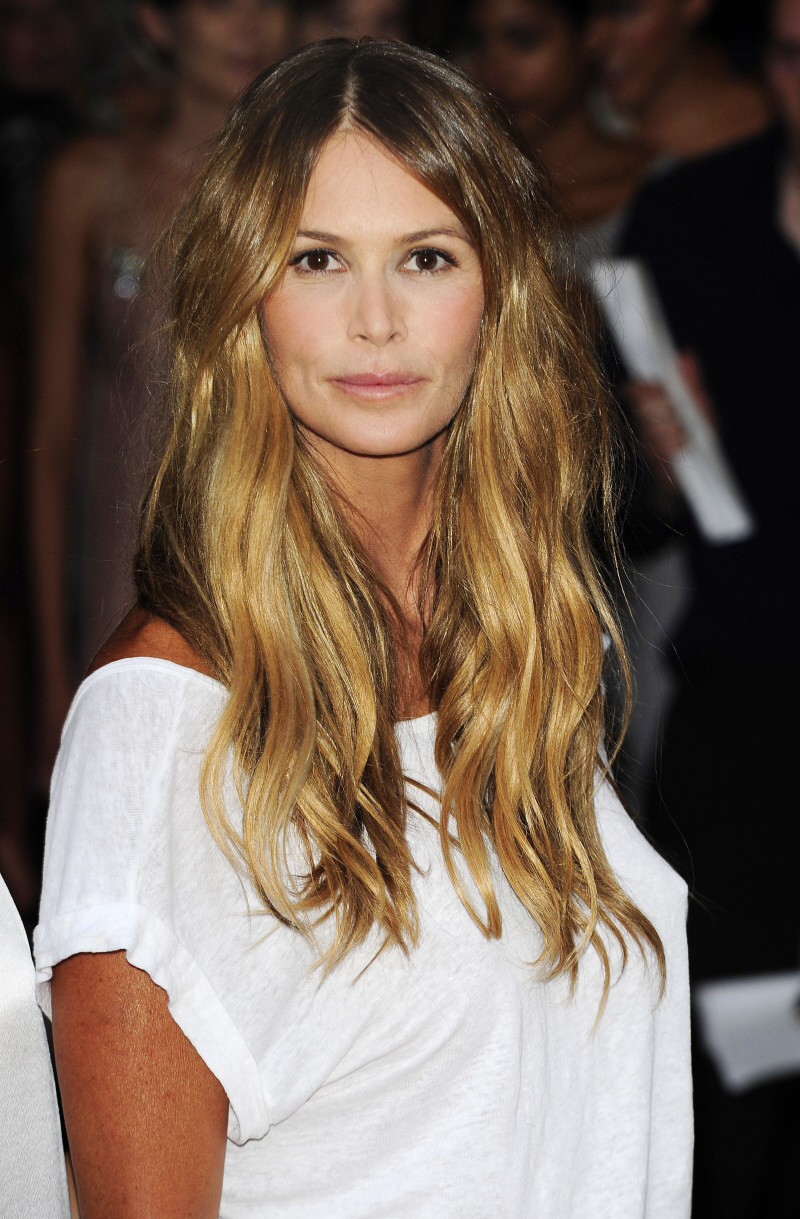 Elle Macpherson is getting slammed by international animal-rights groups for a recent interview she gave to the Times Online. She was asked about her interest in Chinese medicine, and she described the taste and effect of powdered/crushed rhino horn. Rhinos are on the verge of extinction, mind you – mainly because they are being poached for their horns, which are extremely valuable in Asia and to select, ignorant rich bitches:
Witter: You're said to be a great fan of Chinese medicine. What does powdered rhino horn taste like?
E MacP: A little bit like crushed bone and fungus in a capsule. Does the job though.

Witter: How do you know that it works? A lot of people say Chinese medicine is quackery.
E MacP: Put it this way, works for me.

Witter: Did you find your nickname "The Body" offensive? Sexist?
E MacP: Brilliant name. I trademarked it and built a business out of it. What part of that is sexist?

Witter: What's the secret of running a successful business?
E MacP: I reckon the secret is passion. We've become a global brand, 300 doors in 11 countries during a recession.

Witter: Are you tired of the press? Is it anyone's business whether you wear a cycling helmet?
E MacP: I'm sure I'll be slammed again this summer for riding my bike around Notting Hill with a child perched on the handlebars.

Witter: We've also been treated to pictures of your cellulite.
E MacP: Thank you! What cellulite?

Witter: What would you have done for a living if you'd been born plug-ugly?
E MacP: Probably just the same thing. Right, little boy waiting at school gate without Mummy. Not a good look.
[From The Times Online]
The envirnomentalist site Mongabay details what's wrong with thinking that Elle's "it works for me" attitude is deluded and nasty. On the site, they also include a graphic, disturbing photo of a rhino slowly dying after his horn has been cut off (WARNING – photo here).
The consumption of rhino horn, which financially underpins illegal poaching, is both the historic and current driver behind rhino decline worldwide, and in the cases of four subspecies: complete extinction.

As well, currently four of the world's five rhino species are threatened with extinction, three of these species are considered Critically Endangered. There are less than 50 adult Java rhinos in the world and less than 250 adult Sumatran rhinos.

Poaching hit a 15-year-high last year to keep up with demand for rhino horn. Poachers usually shoot or tranquilize the animal before sawing off its horn. Rhinos often die from bleeding to death.

However poaching doesn't only impact rhinos, rangers who protect them are sometimes in the line of fire: last month a ranger in India was kidnapped by a group of poachers and murdered with two bullets in his stomach.

Powdered rhino horn, such as Elle MacPherson uses, is not cheap: last year one kilo was worth approximately $60,000, nearly $20,000 more than a kilo of gold.

While there have been discussions of legalizing the trade in order to draw down the price of rhino horn and use the proceeds for conservation, for now the sale or purchase of rhino horn products is banned worldwide by the Convention on Trade in Endangered Species (CITES).
[From Mongabay]
So basically, Elle probably takes it because it's expensive and she thinks it's awesome to kill off an endangered species so she won't have laugh lines. I guess she never heard of face cream? Seriously, why? Why go out of your way to buy crushed rhino horn powder to increase your health?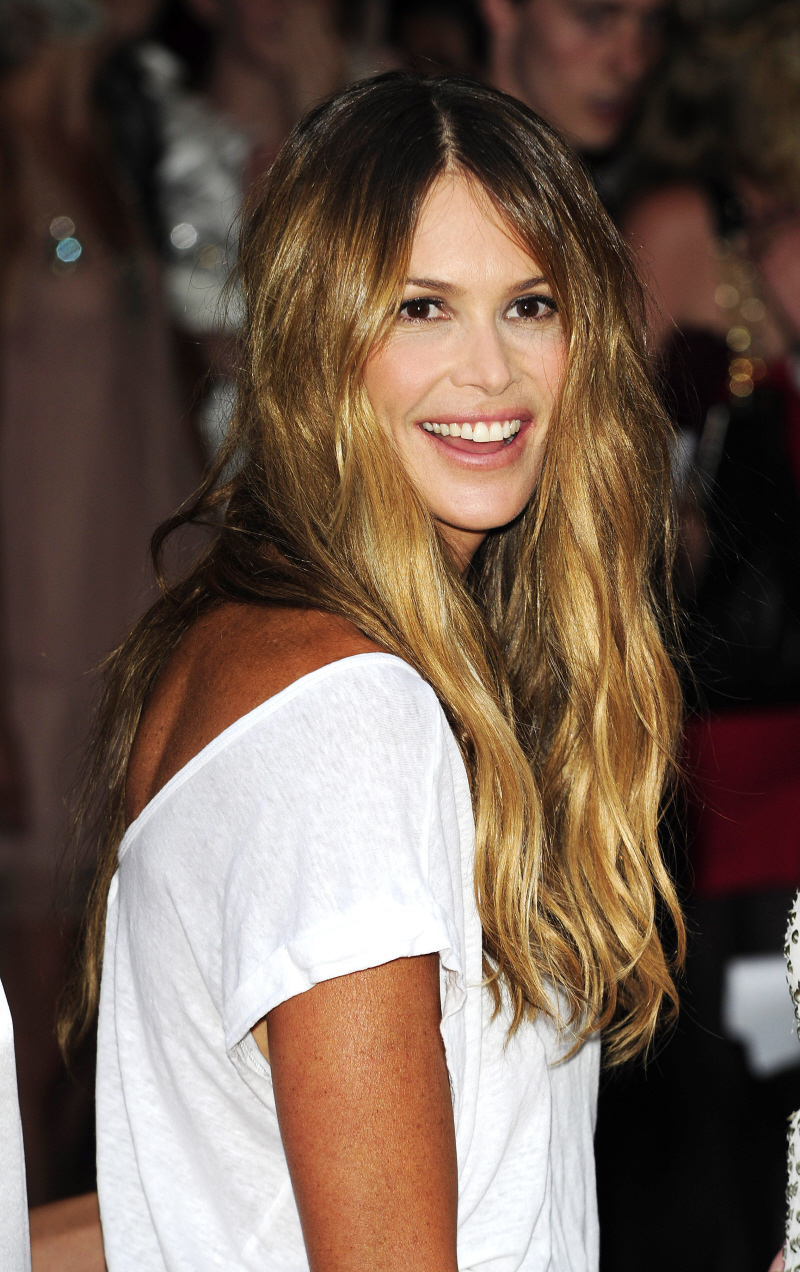 Elle on June 30, 2010. Credit: WENN.