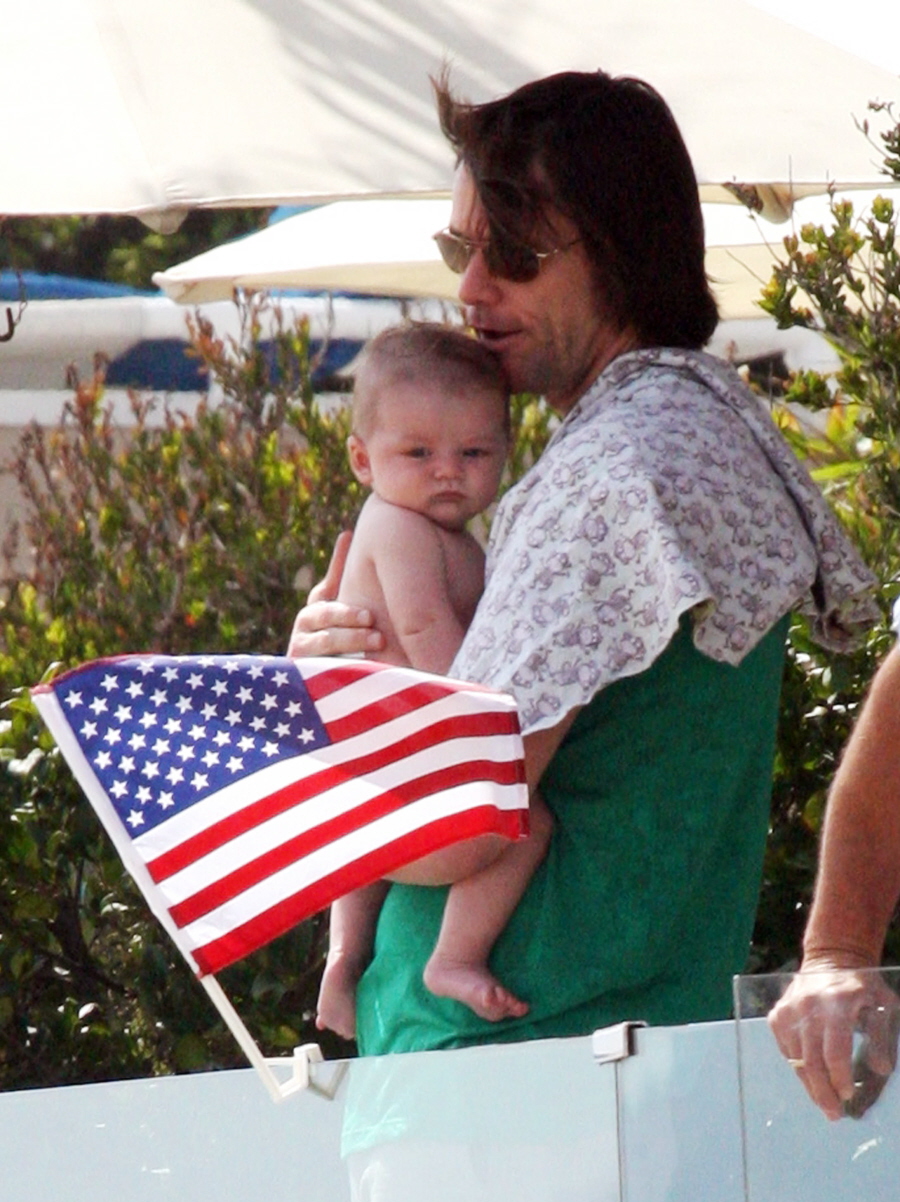 Here are some really sweet photos of Jim Carrey with his 22-year-old daughter Jane and his 4-month-old grandson, Jackson Riley Santana. I don't see Jane's fiancé (and baby-daddy) Alex Santana in these photos, but he could have been at the event. It looks like Jim had Jane and the baby, plus an assortment of friends, over for some fourth of July fun at his Malibu home.
Jim looks like he's loving every second of being a grand-dad. I can't believe he's already got a grandson! How old is he now? He's 48 years old – and he looks easily ten years younger, that's why I was confused. I also liked how cool and accepting he was of his 22-year-old daughter's pregnancy. He came out and gave a statement when it was announced – "Jane is going to be a great mom." Jane is the daughter of Jim and his first wife, Melissa Womer.
I'm also happy that Jim looks so chilled out and… sane in these photos. I was worried about his mental health after he and Jenny McCarthy broke up, and he did seem to be going off the rails a bit. Maybe he's back on medication. Maybe he's out of the "manic" part of his manic depression. I don't know. But I'm glad he seems to be doing better.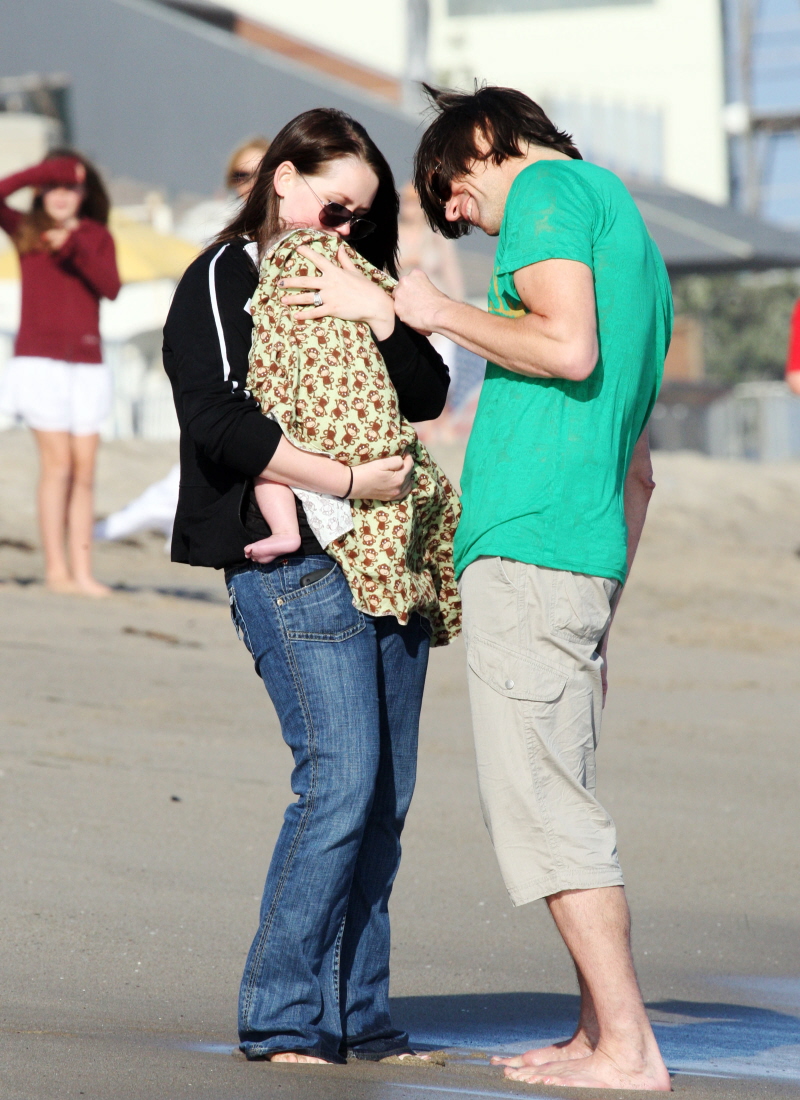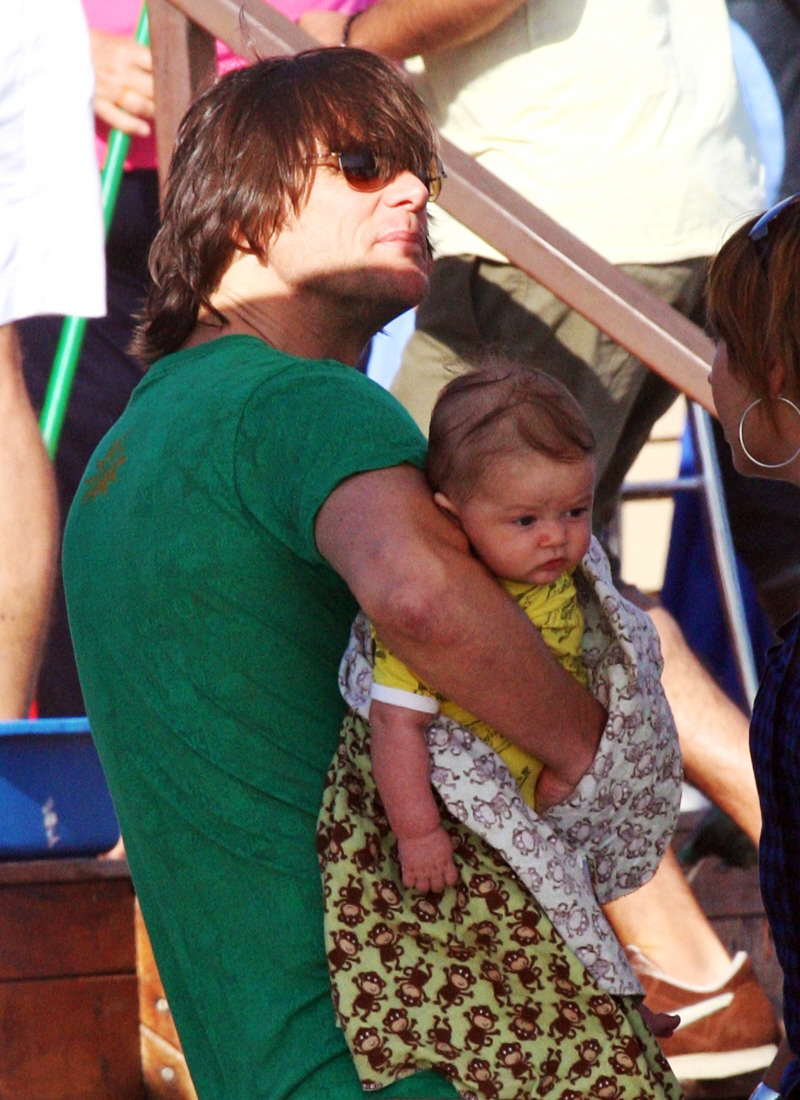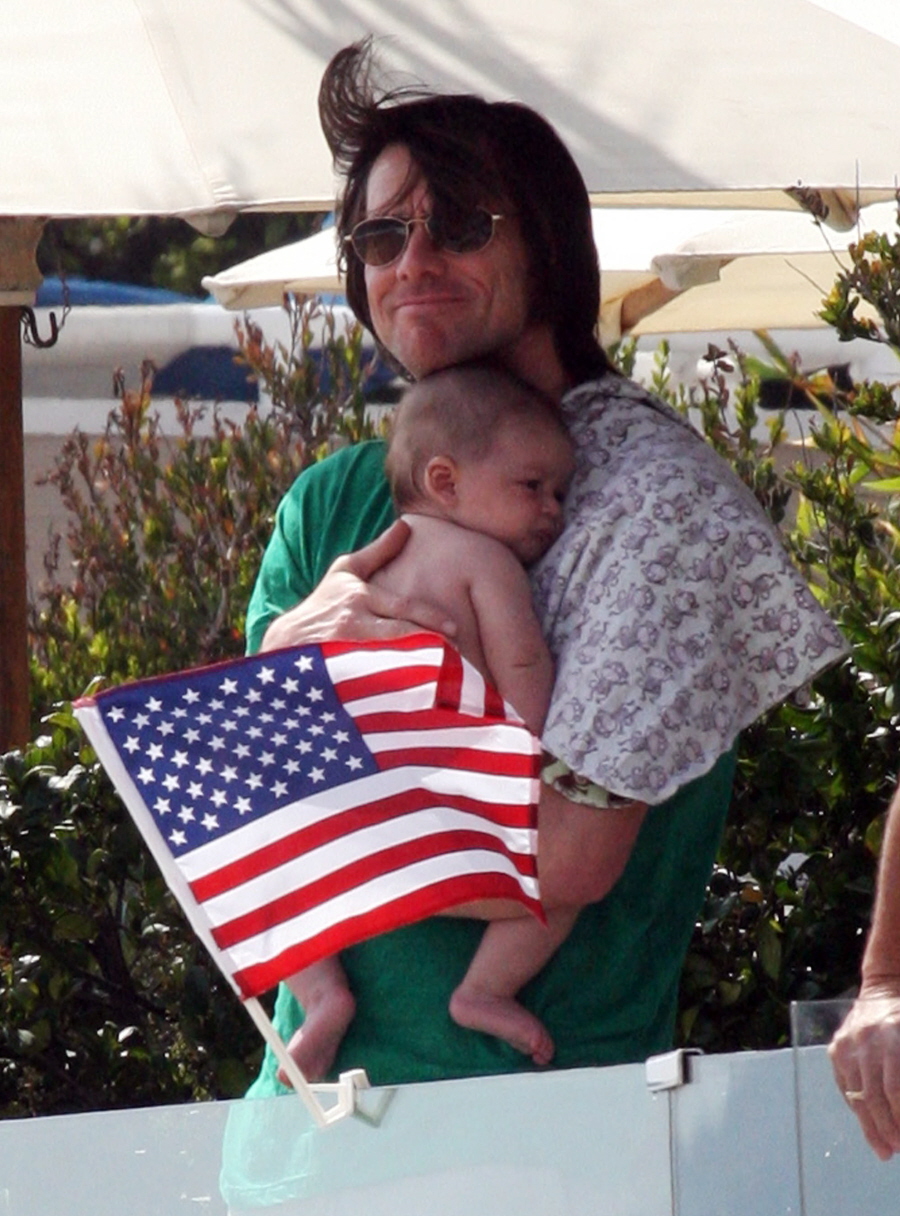 Jim, Jane and Jackson on July 4, 2010. Credit: Fame and WENN.